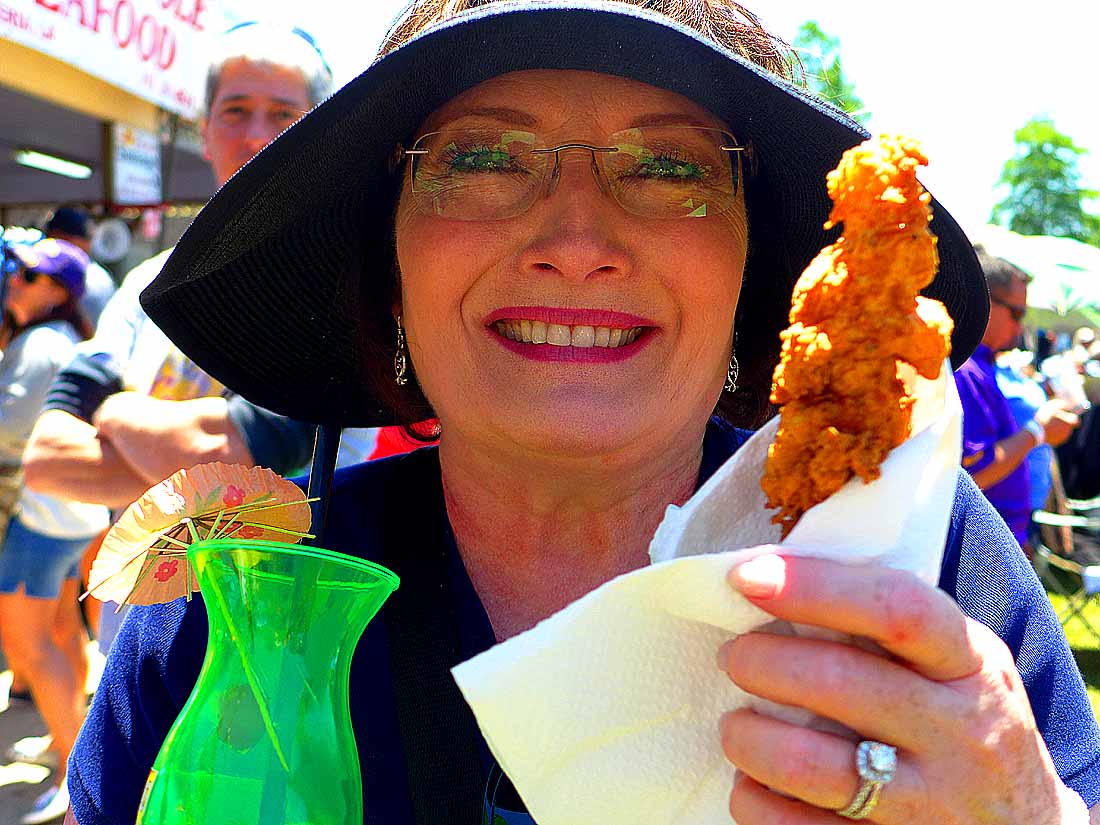 When it comes to the food vendors at the Breaux Bridge Crawfish Festival, the food isn't all crawfish, but to quote a good friend's catch phrase, it's all good. Well, most of it. I'd been given a big buildup from a couple of locals about Cajun pistols or pistolettes, which are buns stuffed with seafood and cheese and then deep-fried. As someone said, "they musta changed the recipe."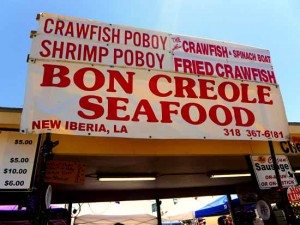 Cindy Harris from Houston, Texas (above) opted for Giant Shrimp on a Stick from the same vendor selling Gator on a Stick ("tender and delicious"). In fairness, I tried the alligator on a stick and found it more tender than most alligator I've tried. And, no, it doesn't taste like chicken. It tastes like alligator.
Food on a stick always does well at outdoor gatherings where few people can get a place to sit. In addition to the shrimp and gator, one vendor had the venerable corn dog (hot dog on a stick dipped in cornmeal batter and deep fried). More popular than all the meat on wooden sticks were the original meat on a stick: both frog's legs (deep fried) and turkey legs (grilled over charcoal).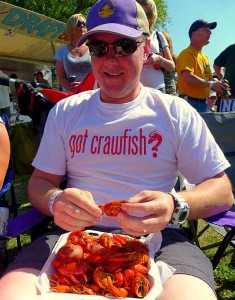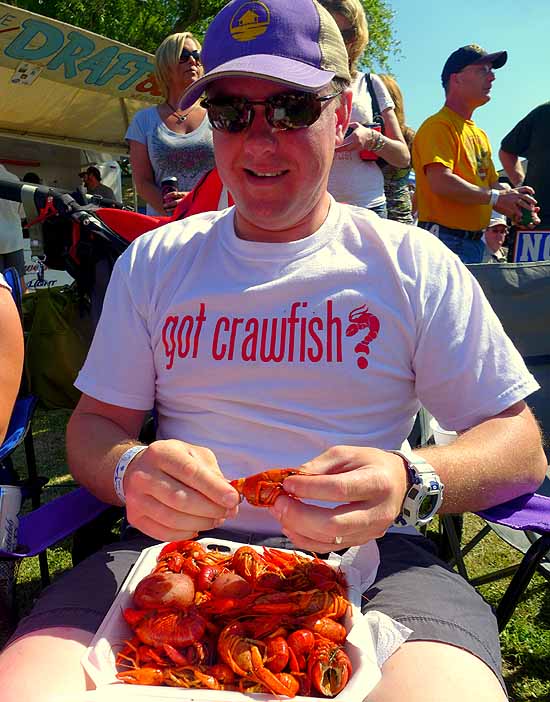 Having sampled many of the offerings, I will venture the opinion that the best tasting and probably healthiest options were some of the classics: crawfish etouffée on rice, jambalya, and seafood gumbo. (As the T-shirt says, "All creatures great and small taste better in gumbo.") But this being the Crawfish Festival, my vote goes to the plates of boiled crawfish. (Watch for a future post on the technique for peeling boiled crawfish.)