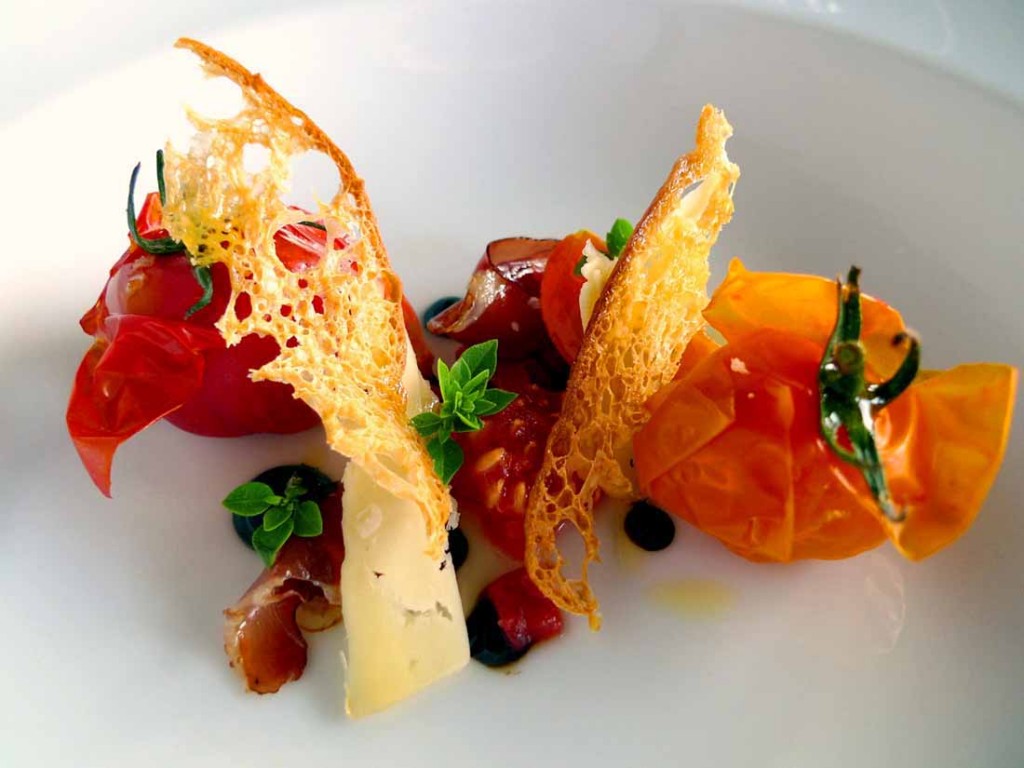 It's that season of mixed emotions as the garden starts shutting down and we're swamped in a sea of wonderfully ripe produce. No matter how we stagger the plantings and the ripening season of different varietals, we're faced with a tomato embarrassment of riches at the end of August and early September.
We just returned from one of the great agricultural regions of North America, the Okanagan Valley of British Columbia, where the explosion in grape-growing and fine wineries in recent years has also led to an explosion in great dining options and in boutique agriculture to support the chefs.
Mission Hill Family Estate, the leading winery of the region, showcases the Okanagan cuisine at a stupendous fine-dining restaurant called, simply enough, the Terrace Restaurant. It's an all-outdoors spot under a classical loggia with sweeping views of the lake and vineyards. Executive chef Matthew Batey oversees the entire dining program at the winery (there are lots of private dinners and catered events), while Chris Stewart oversees the Terrace.
Chris's answer to a glut of great cherry tomatoes is to make this exquisite salad of peeled cherry tomatoes, paper-thin toasts, prosciutto, Parmagiano Reggiano cheese, and a dribble of aged balsamic vinegar. He peels the tomatoes by cutting an X on the bottom, then extending the cuts to the stem. Using a surgically sharp blade, he then cuts an equator on the tomatoes, dipping them for a few seconds in boiling water before plunging them into an icewater bath. The skins peel up toward the stem in a beautiful way.
Even if we don't have the time or ingredients for such a fine dish, we find that taking a few minutes to prepare the cherry tomatoes and setting them out for guests next to a plate dusted with sea salt for dipping makes a nice presentation for finger food.