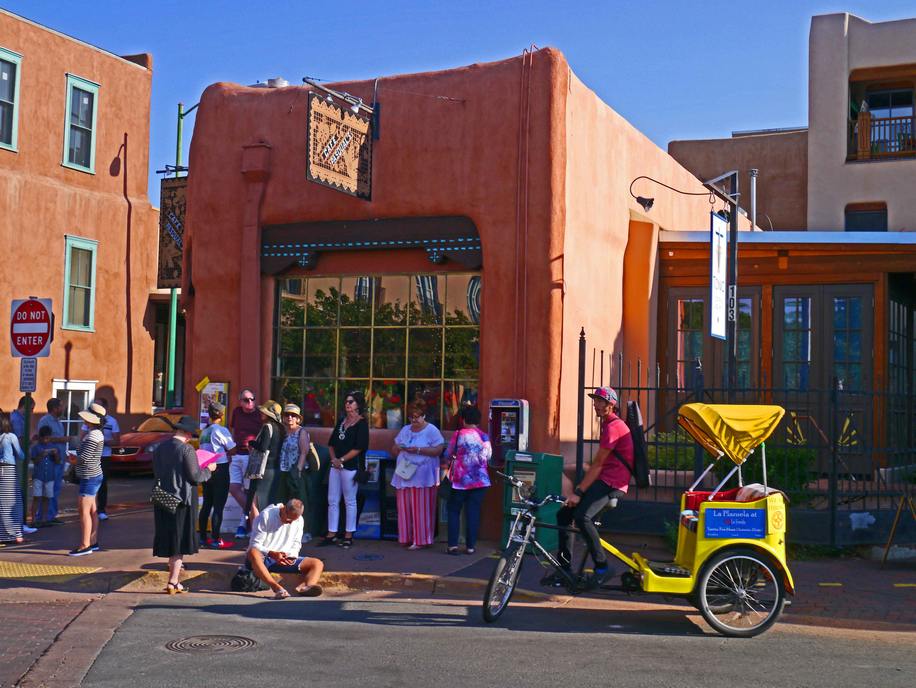 There's a tradition in the pantheon of Catholic saints to consider San Pasqual as the patron saint of cooks and kitchens. Paschal Baylón was a late 16th century Spanish lay Franciscan brother who was known for adding vegetables, meat, and pieces of bread to the thin broth given to the poor. Cafe Pasqual's (121 Don Gaspar Ave., 505-983-9340, pasquals.com) has been dishing out three meals a day since 1979. Founder and executive chef Katharine Kagel, originally from Berkeley, California, has kept up the charitable heritage. She helped create Santa Fe's food bank and co-chairs the capital campaign for Kitchen Angels, the group that provides free hot meals delivered to Santa Fe's homebound. In 1999, just the second year of awarding America's Classics awards, the James Beard Foundation honored Cafe Pasqual's.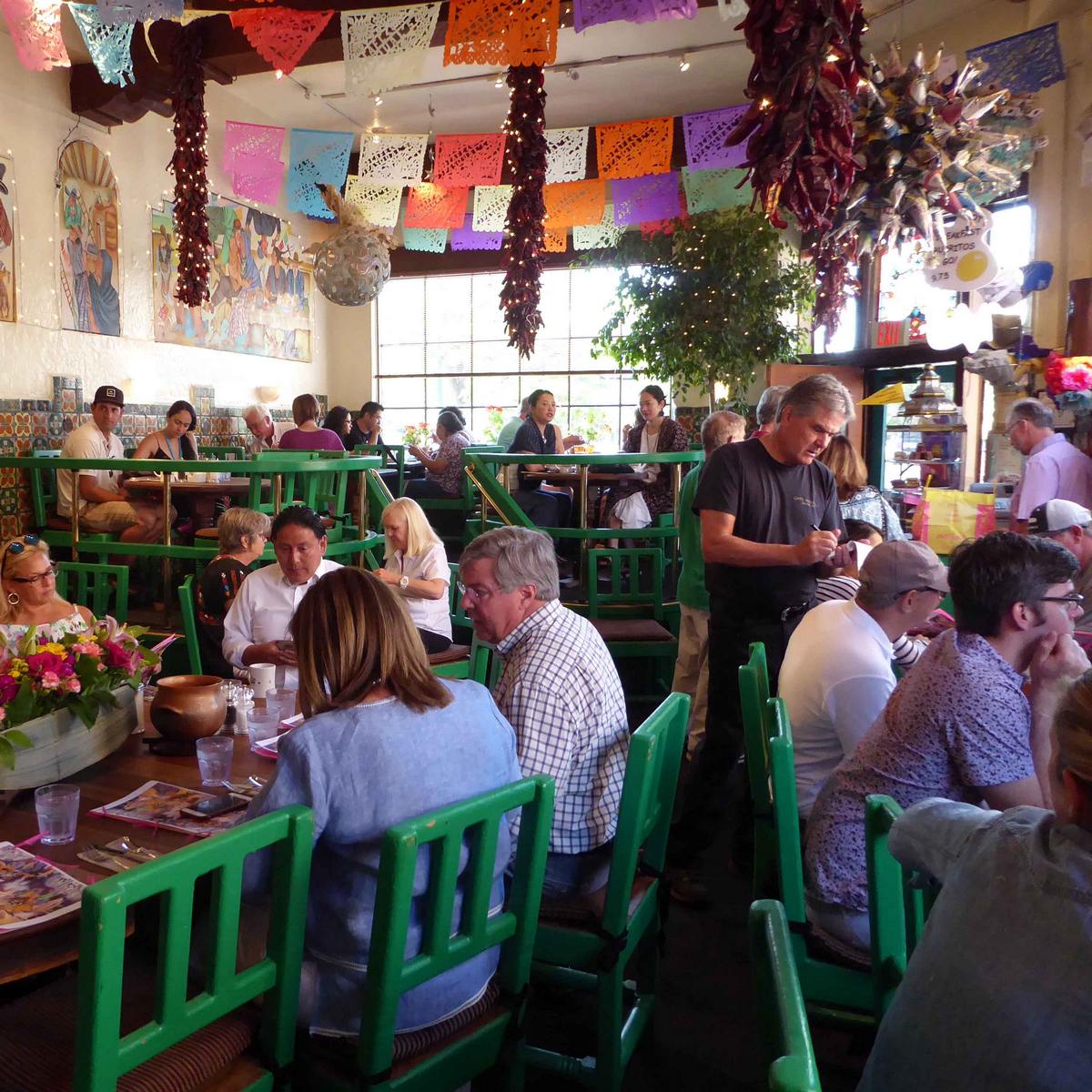 The restaurant is a colorful pastiche of Santa Fe style, Mexican kitsch, and more than a few hints of its counterculture roots. All the food is organic, natural, and, for the most part, local. This is not a place to ask for Diet Coke. "We don't serve anything that's bad for you," our server chirped. "Aspartame will kill you." We should have known. We could quibble with the sugary soft drinks that are available, but that would be ungenerous.
Cafe Pasqual's has only 50 seats. It does take reservations for dinner, but plenty of hungry tourists wish the same were true of weekend brunch and lunch. On Indian Market Sunday, we had an hour wait for seats at 9 a.m. Truth is, the community of waiting is half the experience. That sociability can be compounded by agreeing to sit at the community table.
The menu here is eclectic—rooted in Mexican and northern New Mexican dishes but fairly pan-Latin. Breakfast features contemporary American variants on the same. One member of our table (we combined with another waitee to get seated sooner) had a pretty plate of poached eggs on avocado toast with black beans (below left). One of us ate huevos rancheros with green chile sauce (below right). Perhaps the best tasting (and less photogenic) dish featured grilled polenta cakes flecked with green chile and topped with red chile sauce and two fried eggs.