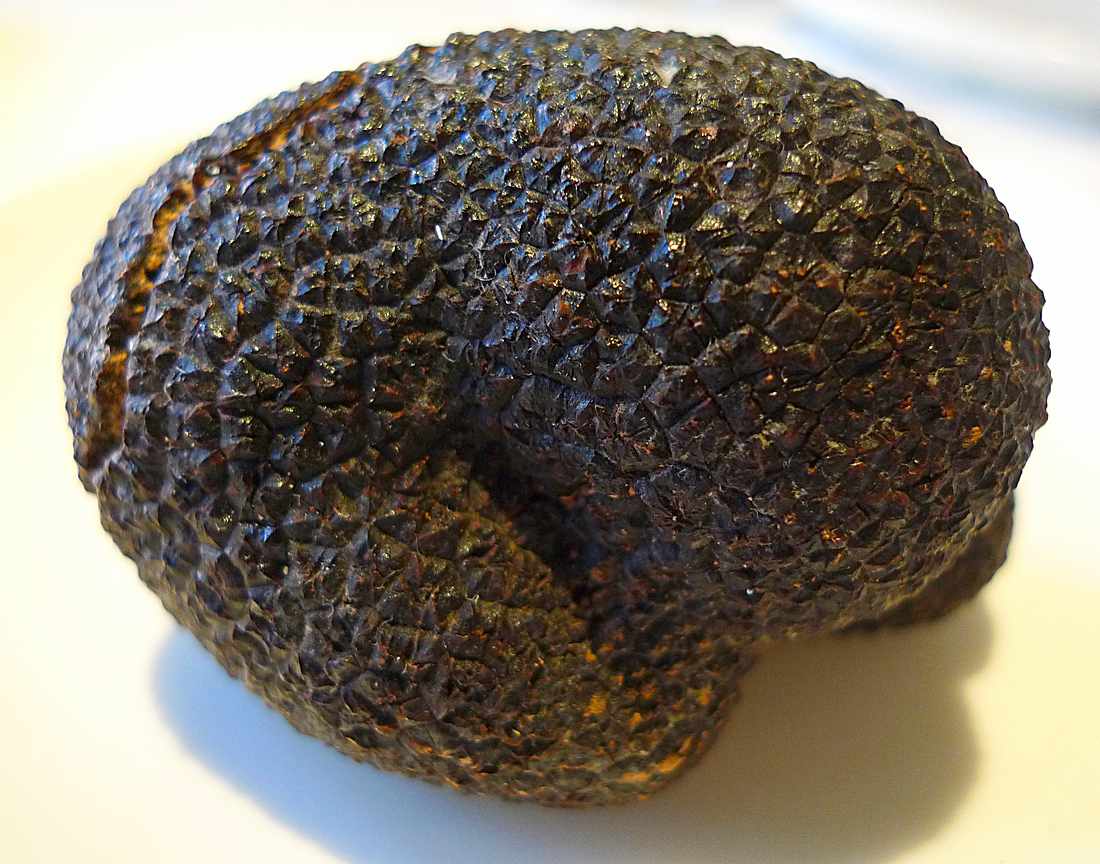 During last July's research trip to Australia, I babied a single prize black truffle all the way home. I kept it cool inside a rigid plastic box wrapped with absorbent paper that I changed every 12 hours so it wouldn't get too moist. When asked at Border Control if I had any fresh food, I said, "yes, a black truffle." The agent said, "OK," and waved me through.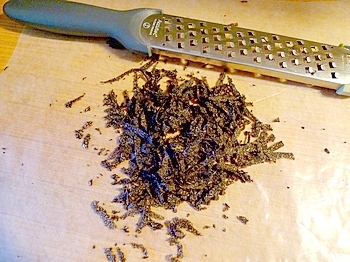 The real question was what to make with this spectacular faceted lump (see above) that was an 80-gram culinary gem? How could I stretch it as far as possible without skimping on the flavor in each dish? After an indulgent meal of black truffle sliced over buttered pasta (see last post), I decided to set aside the truffle shaver in favor of a microplane grater that could produce gossamer ribbons of truffle. As I learned in Australia, maximizing the surface area pumps up the flavor.
Many top North American chefs rave about truffles with sweet fresh corn—one of our first tastes of summer at the market. But I had never seen truffles with sweet corn tamales. It seemed logical enough. After all, the Mexicans have been eating tamales filled with huitlacoche (an inky corn fungus) for centuries. As it turns out, truffle and corn tamales are a match made in culinary heaven.
This version is adapted from Mark Miller's original "green corn tamales" that he used to serve at Coyote Cafe in Santa Fe. I've changed the dough a little and filled the tamales with soft goat cheese blended with black truffle. We serve them without a sauce, but with a dollop of sour cream or crème fraiche on the side.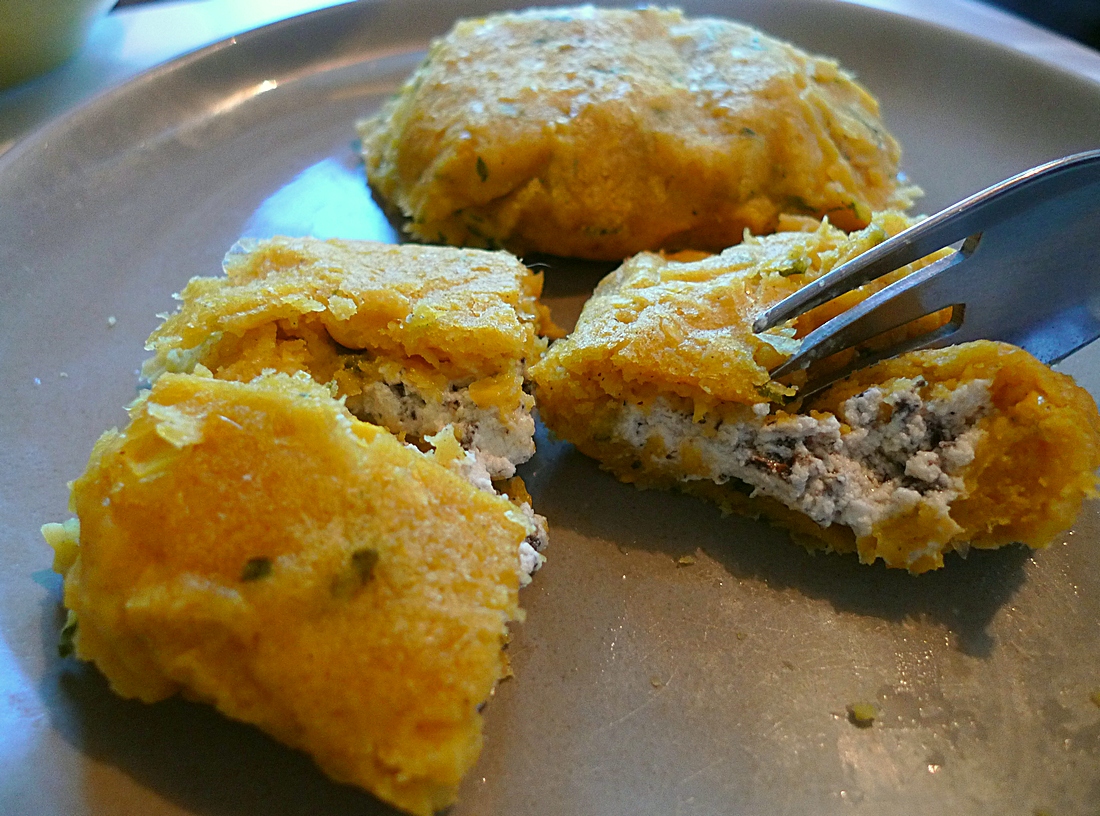 SWEET CORN TAMALES WITH BLACK TRUFFLE

With apologies to Mark Miller and millions of Mexican chefs, I abandon the colorful corn husks or banana leaves for more practical aluminum foil to wrap the tamales for steaming.
For dough
3 large ears fresh corn, shucked
2 tablespoons sugar
1/4 cup butter (one half stick) cut into pea-sized pieces
2 cups masa harina
1 teaspoon sea salt
1/2 teaspoon baking powder
1/4 cup chopped parsley
1/2 cup warm water
Cut kernels from cobs and transfer to a large bowl. Blend 1-1/2 cups of the kernels, the sugar, and the butter until it forms a chunky purée. Return to bowl with remaining kernels and add masa harina, salt, baking powder, chopped parsley, and water. Mix by hand until a soft dough forms, adding a little extra water if the dough is crumbly.
For filling
190 grams soft goat cheese
10 grams of finely shaved truffle ribbons
Mix truffle ribbons into cheese.
Divide dough into eight equal pieces. Flatten each and put one-eighth of cheese in middle. Fold over from two sides to seal. Wrap in aluminum foil and seal tightly. Repeat until you have eight tamales.
Steam for 50 minutes. Unwrap and serve with crème fraiche or sour cream.