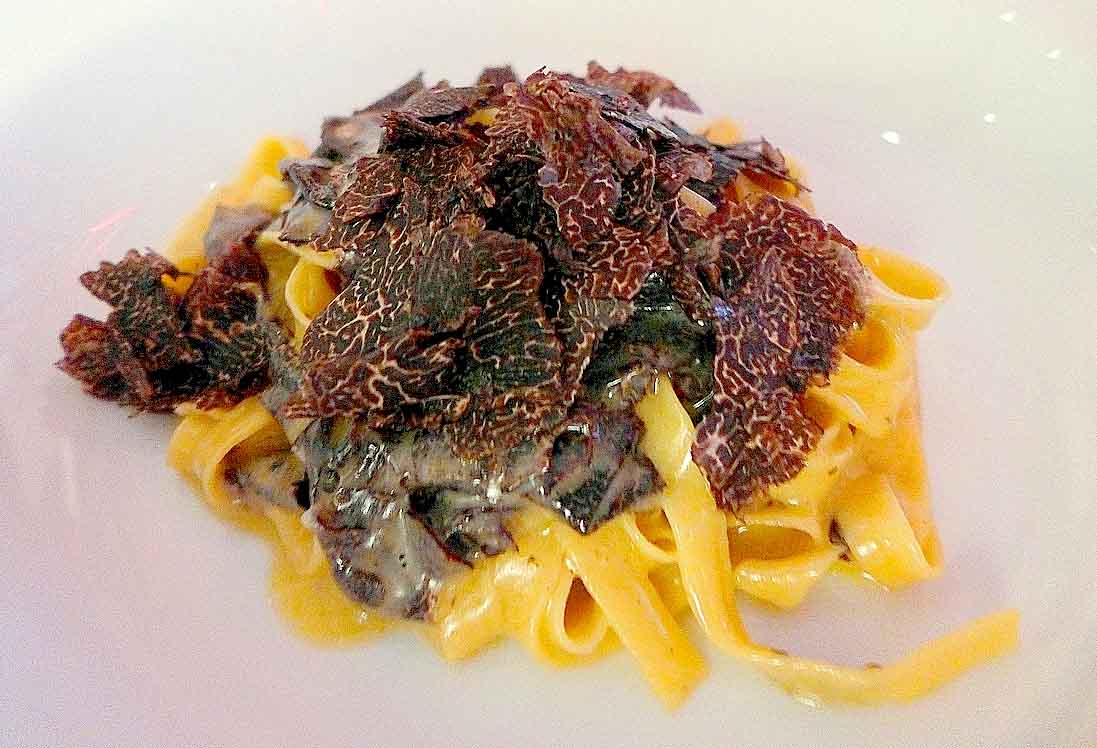 When I researched the Robb Report story on Australian truffles, I had the pleasure of meeting Melbourne-based Simon Friend and his partner Bryan Burrell. They do business as Friend & Burrell (friendandburrell.com.au), but they might as well be called The Good Tastes Guys because they're Australia's go-to suppliers of gourmet mountain hams from Spain, Giaveri caviar, and big tins of Iranian saffron. The two former tennis professionals are also major distributors of black truffles from the Australian Truffle & Wine Company.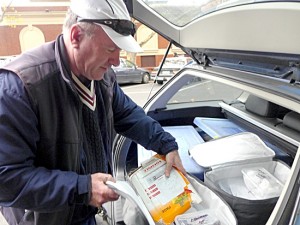 As the Melbourne Truffle Festival was about to start last July, I joined Simon Friend on his sales and delivery rounds in Melbourne. The state of Victoria has its own truffle industry, but production is dwarfed by the Manjimup farm, a four-hour plane ride west. We stopped at the airport to pick up a shipment and headed straight to Queen Victoria Market. Two newspaper articles about black truffles had appeared that day. One of the gourmet produce dealers had called to say that Friend was right: He should have ordered more truffles a few days earlier. Could Friend bring some by?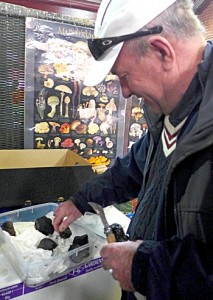 We puttered around the busy market until a parking space opened up and we could dash in with a box cooler, a gram scale, and an invoice book. When Simon opened one of the plastic boxes in the cooler, the vendor and I both let out involuntary grunts of appreciation as the aroma wafted out. Each truffle was rolled in a fresh paper towel to absorb any excess moisture, and as Simon unwrapped them, the produce man approved each with a nod. They were small truffles, perfect for selling to chefs more interested in taste than appearance. Friend selected seven that weighed out at 156 grams. He promised to return a few days later with a new batch of bigger truffles that Melbourne foodies would be requesting once the festival publicity hit.
We spent much of the morning popping in kitchen doors to schmooze with a few chefs and talk about their truffle dinner plans during the festival. Finally, we came in through the kitchen to have lunch at the bar at Café DiStasio (31 Fitzroy St, St. Kilda; + 61 (3) 9525 3999; distasio.com.au), one of Friend's very good customers.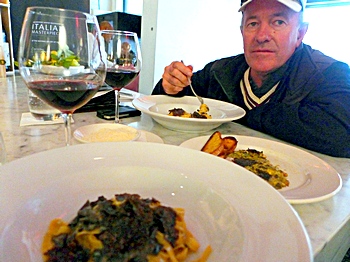 "A couple of bowls of pasta," Friend requested. "And here's a truffle to shave over them," he said, pulling an unpretty but highly aromatic small truffle from his pocket. The waiter suggested a glass of Barolo each, and we concurred. By the time the dish arrived, so had Mallory, one of the two owners, who insisted that we have a green salad as well. Then she topped up the glasses. The tagliatelle were perfect, just slightly toothy and sauced with an emulsion of cooking water and superb Australian butter. The truffle was sliced so thin that it was translucent.
"That's the key," said Friend. "You want to maximize the surface exposure to get the best aromatics."
And it doesn't hurt to smother the pasta with those paper-thin slices of gustatory heaven.
Here's my version of the dish pictured at the top of the post:
TAGLIATELLE WITH BUTTER AND TRUFFLE
Makes 2 generous servings
2 cups all purpose flour (plus extra for kneading and rolling)
pinch of salt
1 teaspoon olive oil
3 large eggs
6 tablespoons butter
20 grams thinly shaved black truffle
Mound flour on the counter and make a depression in the middle. Place salt and olive oil in depression. Break eggs into depression. Using fingers—or a long-tined fork and a bench knife—combine the ingredients until the eggs are fully incorporated. Knead briefly until dough takes on texture of an earlobe. Divide into six pieces and roll out to desired thickness with hand-cranked pasta maker. Cut into 1/4-inch noodles.
Cook noodles in boiling, salted water for about two minutes until al dente. Drain and toss with butter in bowl, adding a little pasta water to make sure noodles are moist and well-coated. Divide into two bowls and top with shaved truffle. Enjoy with a glass of Barolo. Or two.