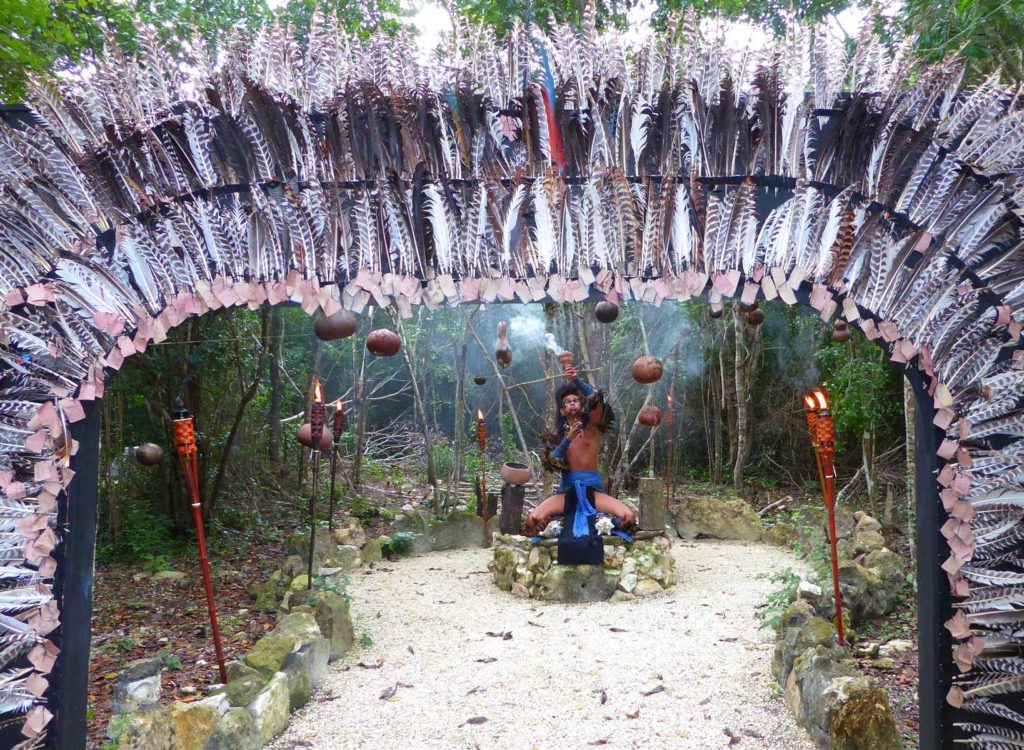 Little remains of the eight villages established by the Mayans on the island of Cozumel. But two years ago, the Pueblo del Maiz (Carretera Transversal, Camino á San Gervasio km 5, Cozumel, Mexico; +1 984-146-5771) opened to show how the ancient Mayans lived.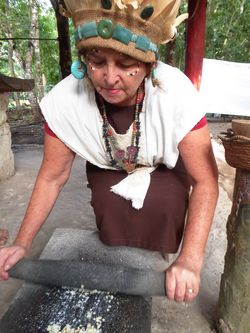 The complex is centered around a series of thatched roof huts called palapas and populated with guides in often rather dramatic traditional dress. From the start, a visit has a great sense of ceremony. After I had been cleansed with fragrant smoke, I made an offering of cacao beans to a goddess and then planted a couple seeds of corn in the dark earth.
It quickly became clear that growing, harvesting, and preparing food was a large part of Mayan life. In one palapa, I used a traditional stone metate to grind corn for making tortillas and later shaped a tortilla by hand. It's a labor-intensive process, rewarded with a freshly cooked tortilla topped with a delicious chocolate chile sauce.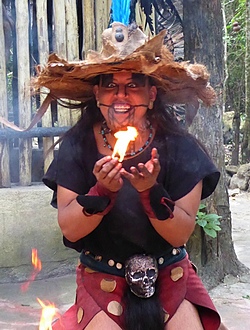 In another palapa I once again rolled up my sleeves and helped crush cacao beans for a strong, but not sweet, chocolate drink. The harvest was clearly a time of great celebration for the Mayan peoples. Elaborate dances and other ceremonies focused on the harvest (like the ecstatic dance with fire at left) make a visit into an dramatic experience.
The Pueblo del Maiz is becoming a popular excursion for cruise ship passengers, but also welcomes individual visitors. If you don't want to get caught up in an excursion crowd, contact the village ahead to schedule a private tour. Contact Viangy Rocha Jiménez at viangy@hotmail.com or direct tweet via @PuebloMaiz.