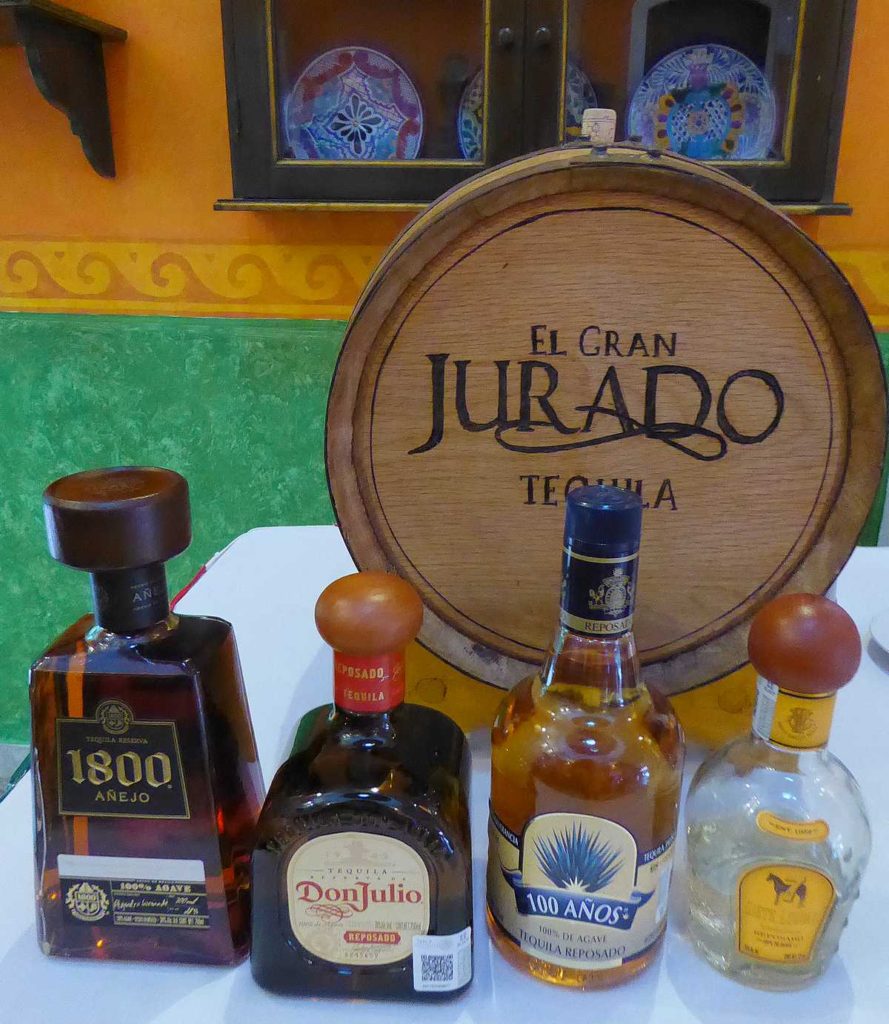 "If you don't drink tequila, it is not a vacation in Mexico," Alejandro Santos told me in the Lobby Bar at the Occidental Cozumel (Carretera Costera Sur km 16.6, Colonial El Cedral San Francicso, Palancar, Cozumel, Mexico; +1 52-987-872-9730, barcelo.com).
To make sure that guests fully embrace this beverage distilled from the blue agave plant, bartenders set out a tequila tasting in the early evening. Mexicans often drink their tequila neat and favor the premium tequilas made with 100 percent agave. But tequila also works well in cocktails, mixologist Santos Elan told me. "The agave is sweeter than other liqueurs," he said. "That's why tequila works so well in sweet drinks."
The bar churns out more than its fair share of margaritas, including the signature Cucumber & Habanero Margarita. The habañero chile is integral to Yucatecan food, accompanying most dishes, either as a whole pepper, a purée, or a salsa. So it's not surprising that Occidental's signature margarita employs tequila that the bar staff has infused with habañeros. As good as that maragarita was, my favorite cocktail was the Paraíso Perdido. The bar claims to have invented this light beverage that's perfect for sipping on the beach. It features tequila, pineapple juice, and 7up. "It's like a tequila mojíto," Elan explained. The mixologists kindly shared the recipes for the two stand-out drinks.
CUCUMBER & HABAÑERO MARGARITA
Controy liqueur is hard to find outside Mexico, but you can substitute Triple Sec or Cointreau. The Mexican spice mix called Tajín, on the other hand, is readily available in the U.S. It tastes of salt, chile pepper, and lime. Mexicans call it "Speedy Gonzalez."
Ingredients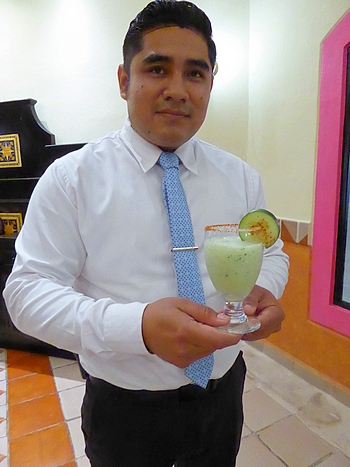 1.5 oz. tequila blanco or reposado
.5 oz. Controy orange liqueur
1.5 oz. lemon juice
1/8 sliced cucumber
piece of habañero chile
simple syrup to sweeten
ice
Tajín (or chile powder and salt) for the rim
Directions
Blend ingredients through ice. Dip rims of frosted glasses in Tajín before pouring in the margarita.
PARAÍSO PERDIDO
Ingredients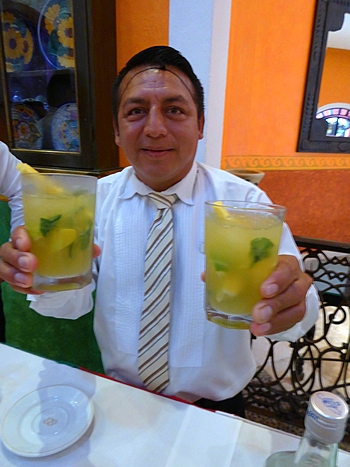 Sprig of mint
slice of lime
ice
1.5 oz. Jose Cuervo Especial silver tequila
1.5 oz. pineapple juice
1.5 oz. 7up
pineapple spear
Directions
Place mint, lime, and ice in a cold tumbler, Add tequila, pineapple juice, and 7up. Garnish with pineapple spear.