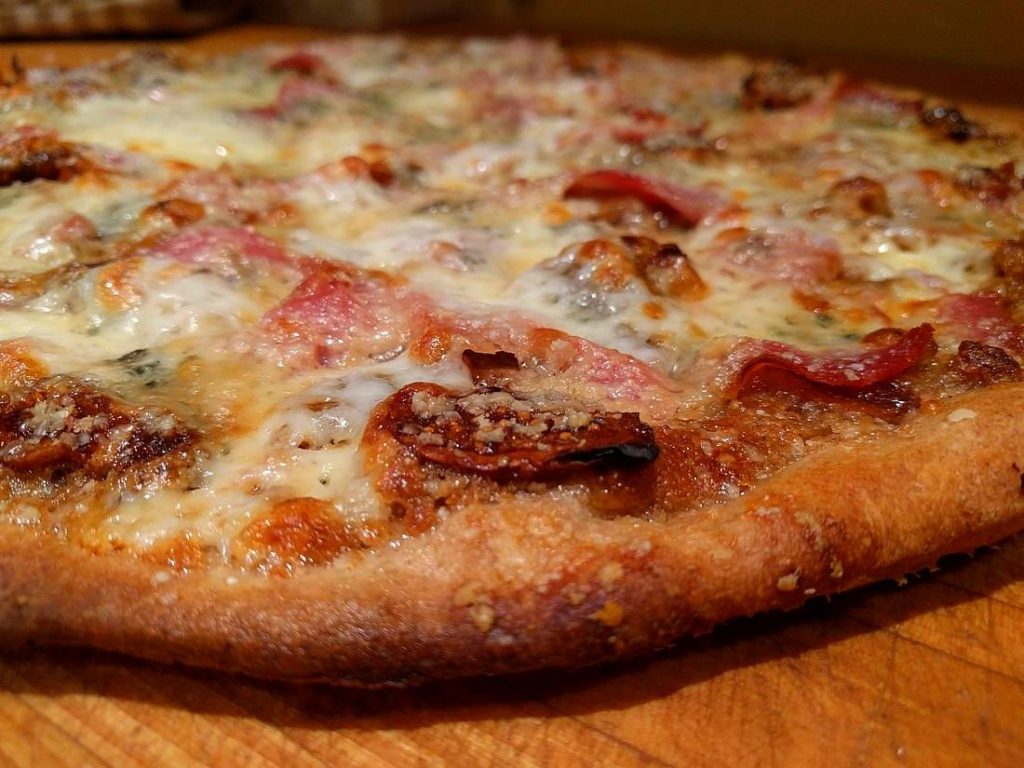 Celebrity chef Todd English first made a name for himself in Boston with his fig and prosciutto pizza, It was a sensation because it departed so radically from classic tomato and cheese pie. When we were brainstorming a pizza to pair with a bottle of Marchesi Fumanelli Terso Bianco 2014, we were inspired by English's signature pie.
We had some amazing dried Greek figs on hand that had soft skins and deeply flavored sweet flesh. We thought about other tastes of the corner of the Veneto where the Marchesi Fumanelli family has been growing grapes and making wine since 1470. We finally settled on sliced figs, slivers of prosciutto, and a walnut cream base. Instead of the pungent Gorgonzola that English uses, we topped our pizza with a few shreds of fresh mozzarella and some sprinkles of grated Grana Padano. The milder cheeses paired better with the complex but delicate notes of this unusual white, which is made from grapes that spend two to three weeks drying on racks.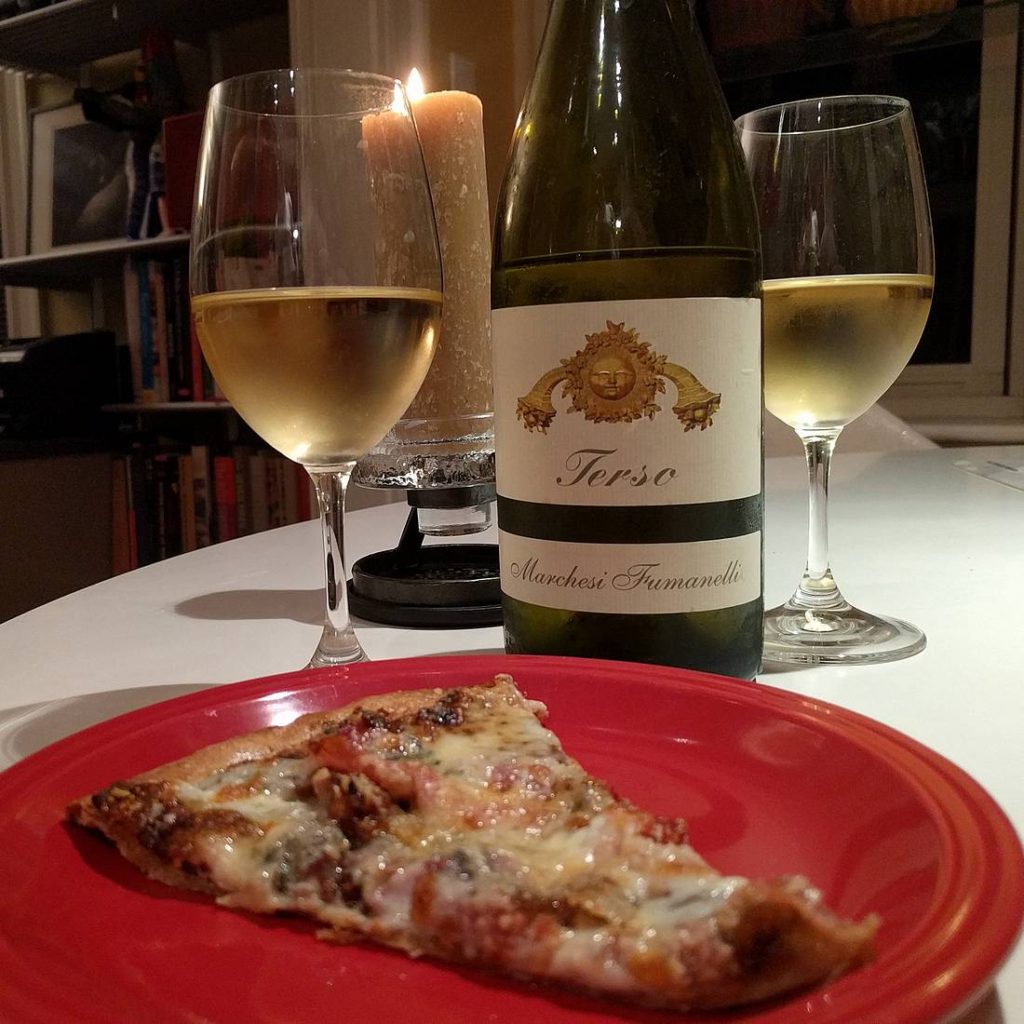 The Wine: Marchesi Fumanelli Terso Bianco 2014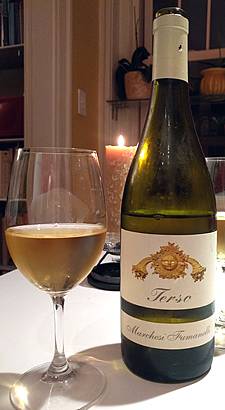 The two grapes in this IGT Veneto wine are old standbys in the region around Verona—Fumanelli's estate is just eight miles from the city. Garganega (called Grecanico in Sicily) is the principal grape for making Soave. Trebbiano Toscano (or Ugni Blanc, as the French call it) goes into everything from Orvieto to Modena's balsamic vinegar. Both grapes can be heavy producers but when cropped lightly, they can achieve powerful sugars and lovely sweet tannins while preserving a zingy acidity.
The slight drying from spending 14-20 days on plateaux—as opposed to the 120 days typical of red grapes for Amarone—concentrates the juices in the grapes. After destemming, they macerate on the skins in the press for a few hours before the must is separated and allowed to clear by settling. Halfway through the alcoholic fermentation, the must goes into barrels. It is frequently stirred and remains in the barrels gathering small amounts oxygen until the June after harvest. The finished wine then spends another 18 months in oak barrels and a year in the bottle before release.
That makes Terso a very labor-intensive wine, and the $54 suggested retail price reflects that. It is a lovely wine full of the subtleties of a charming dinner companion. The nose shows hints of honey and some nutty aromas. The flavors on the palate include fresh apricots, bready notes, and some bright tones of lime, tangerine, and almond. The acidity is pronounced and lemony, but it simmers in the background rather than dominating.
The Pizza: Fig, prosciutto, walnut cream

The acidity is key to pairing with this pizza, as it complements the unctuous sweetness of the figs while cutting through the creamy nuttiness of the walnut base.
Ingredients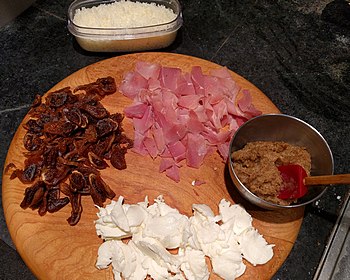 pizza dough for 14-16" pizza
3/4 cup toasted walnuts
5 tablespoons grated Grana Padano cheese
3 tablespoons heavy cream
salt to taste
15 dried figs, thinly sliced
3 oz. prosciutto, sliced paper-thin
4 oz. fresh mozzarella, shredded
2 oz. grated Grana Padano cheese
Directions

Set oven to 450°F.
Stretch pizza dough to desired size and let rest.
Add walnuts to mortar and crush with pestle, making into a paste. Add 5 tablespoons grated Grana Padano to mortar and mix well. Mix in the heavy cream and blend well with the pestle. Season to taste with salt.
Spread the walnut cream evenly on the pizza dough. Distribute fig slices and prosciutto evenly. Top with mozzarella and 2 oz. grated Grana Padano.
Slide into oven and cook 10 minutes. Check bottom to see if pizza is browning lightly. Cook up to another 2 minutes, taking care that edges do not burn.