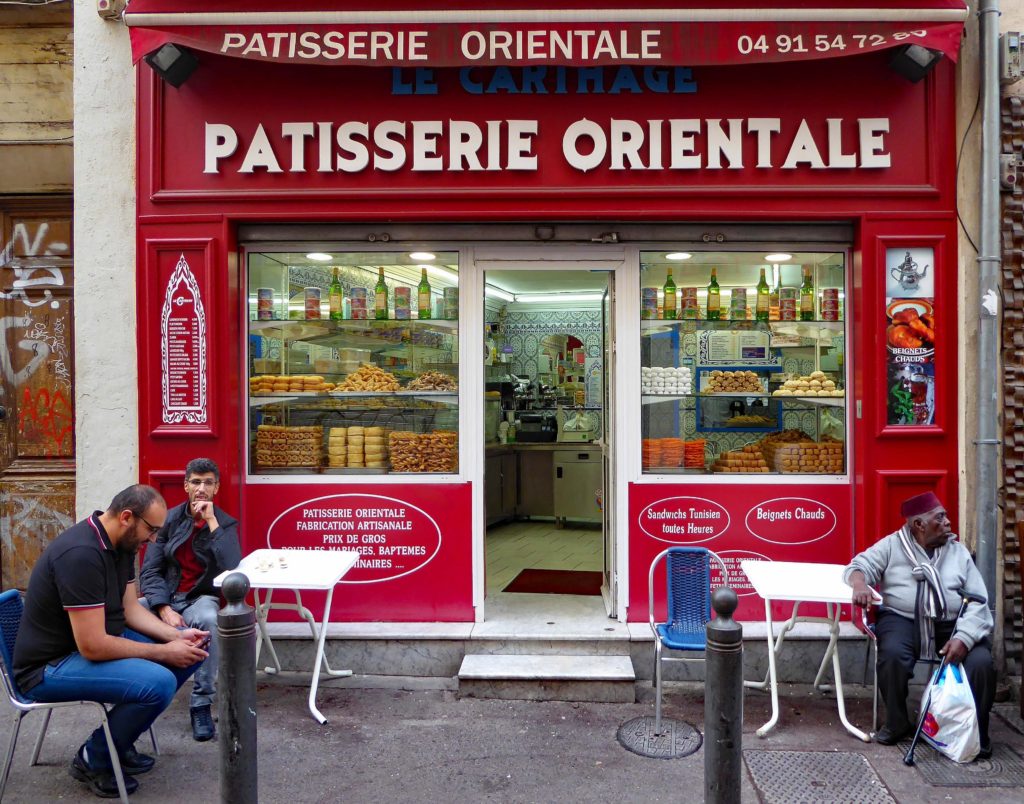 If we were placed blindfolded on bustling rue d'Aubagne, the scents of ginger, cumin, and mint and the liquid sounds of Arabic spoken around us would convince us that we were in a North African kasbah instead of the streets of France's second-largest city. That cosmopolitan worldliness is part of the allure of Marseille. It is a global city in the midst of the region that gave "provincial" its name—Provence.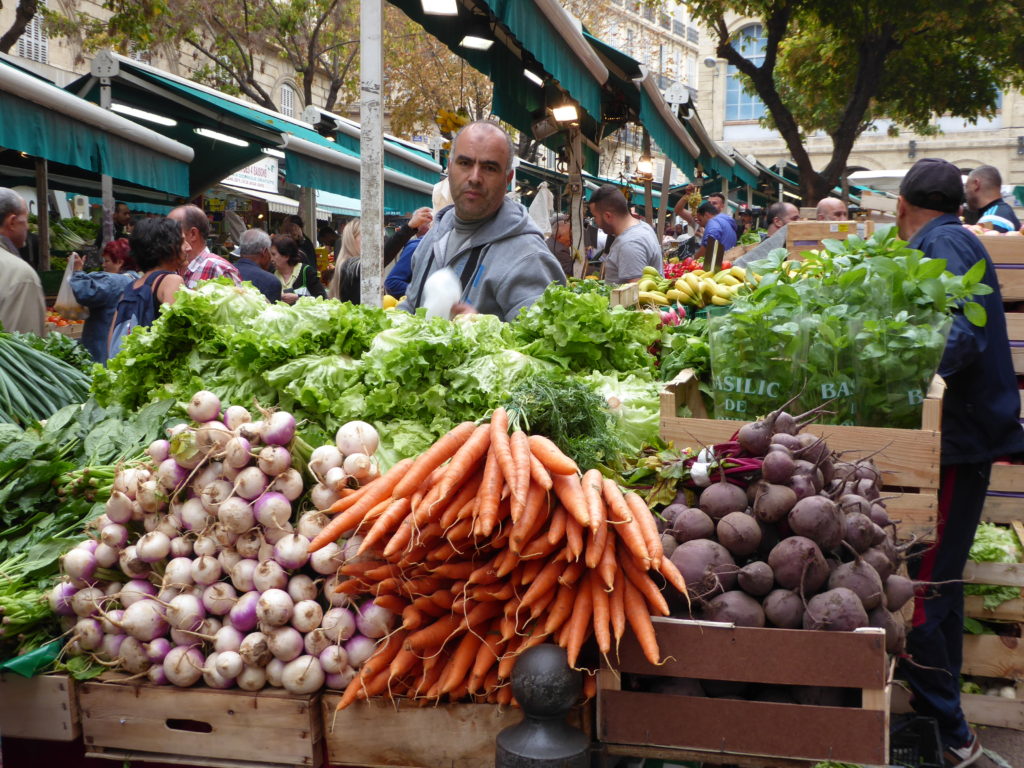 To locate an immigrant culture in any city, we always look for the food market. The main thoroughfare of Le Canebière assumes a North African accent a few blocks uphill from the Vieux Port. A jog east onto rue d'Aubagne suddenly immersed us in the immigrant district. A few streets up, a jumble of carts groaning beneath the weight of fruits and vegetables signaled the edge of the open-air market. The vendors show up every morning except Sunday, and a lot of their beautiful produce is marked as coming from the gardens and orchards of Provence.
The neighborhood spreads out from the market, so we explored the side streets off rue d'Aubagne and rue du Musée, where Maison Empereur sells every item of cookware imaginable. (See this post.)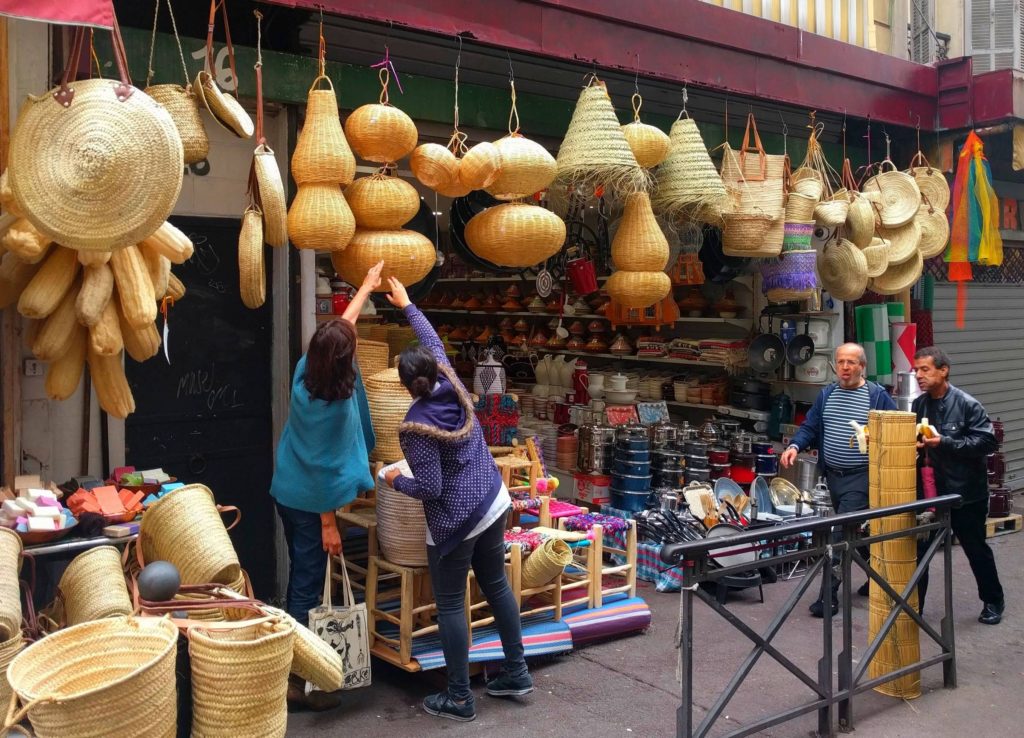 Although it doesn't compare to the sensory overload of the Marrakech souks, the North African flavor of the area was distinct and pronounced. Shops displayed piles of luscious dates, figs, and nuts. The spice shops could inspire the palettes of a thousand painters. Wooden bins oevrflowed with yellow turmeric, dusky powdered ginger, brick-red paprika, and orange-brown cinnamon. Ultimately, we were most tempted by the housewares emporia. Baskets of all sizes hung from the entryways, while shelves inside were stacked with delicate glass teacups, beautiful conical tagines, and colorful ceramic dishware from Tunisia.

The land of mint and honey
The blue and white tiles of La Marsa (11 rue Rouvière, 04 91 33 48 50) brought us up short. (The aromas of warm pastry didn't hurt.) This salon de thé and bakery specializing in pâtisseries orientales was so bright and welcoming that we had to go in for mint tea and honey-soaked, nut-filled pastry in the Tunisian style. The mint tea was an interesting brew of black tea and fresh mint that was aerated when the server poured it from a considerable height into tiny tea glasses. The bit of theater made us smile.