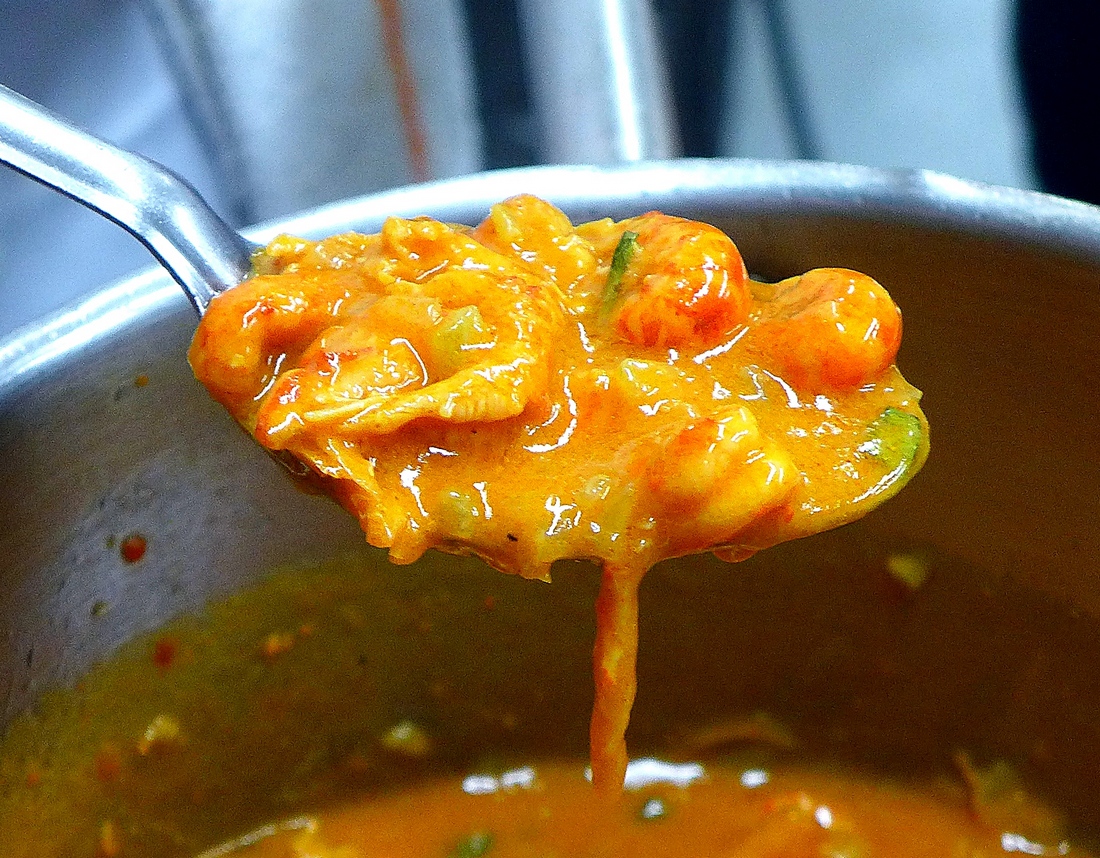 There are as many recipes for crawfish étouffée as there are cooks in Louisiana, but that's probably because the basic recipe is so simple that everyone wants to add something to give it a personal touch.
As part of my instruction at Crawfish College in Breaux Bridge, Louisiana, I had the good fortune of meeting chef Dustie Latiolais of the hugely popular restaurant Crawfish Town USA (2815 Grand Point Highway, Breaux Bridge, LA 70517, 337-667-6148, www.crawfishtownusa.com).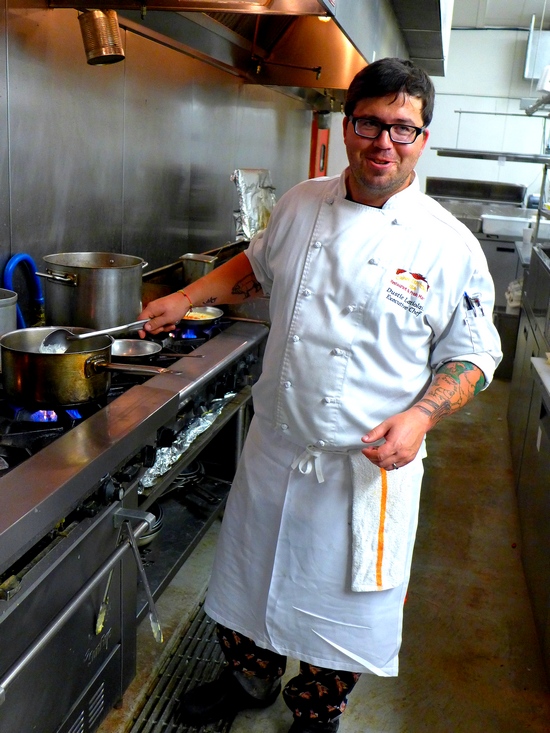 He showed my class how to prepare a classic crawfish étouffée at home. The key elements are the so-called "Cajun Trinity" of chopped onion, celery, and green pepper, and (of course) the crawfish. Latiolais thickens his with a red roux, which includes paprika as well as flour kneaded into the butter. The idea is to make a strongly flavored stock which is thickened with a roux so that it envelops the crawfish tails nicely.
CRAWFISH ÉTOUFFÉE
Ingredients
6 ounces (1 1/2 sticks) butter
1/2 cup chopped yellow onion
3 tablespoons chopped celery
1 tablespoon chopped green pepper
1 1/2 cups seafood stock (can be saved from boiling shrimp or lobster)
2 tablespoons soft butter
2 tablespoons white flour
1 tablespoon paprika
6 ounces crawfish tails
Directions
1. In heavy-bottomed saucepan melt 6 ounces butter over medium heat. Add onion, celery, and green pepper and cook until onion softens and begins to become translucent. Be careful not to brown butter.
2. Add seafood stock and bring to a simmer.
3. In small bowl combine soft butter, flour, and paprika. Knead together until uniform. This is your red roux.
4. Whisk roux into simmering stock, stirring vigorously to keep from lumping. Continue stirring until mixture begins to thicken (about 5 minutes).
5. Reduce heat and stir in crawfish tails. Heat until tails are hot. Serve over rice.