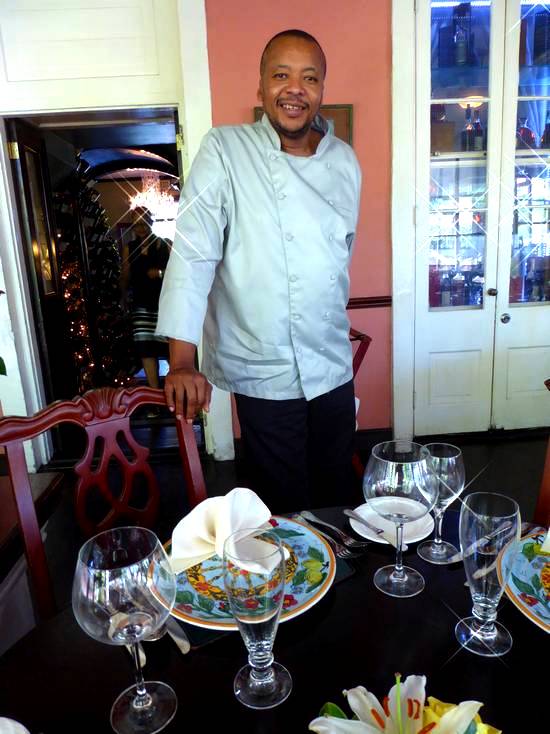 Houses lead big lives in the Bahamas. Graycliff (www.graycliff.com), for example, was built in Nassau in 1740 by notorious pirate John Howard Graysmith. During the American Revolution, the U.S. Navy used the house for its headquarters and garrison. In 1844, Graycliff became Nassau's first inn. Over the years, it's been owned by British nobility and by a woman close to gangster Al Capone. Its latest chapter began in 1973 when the Garzaroli family from Italy purchased the property.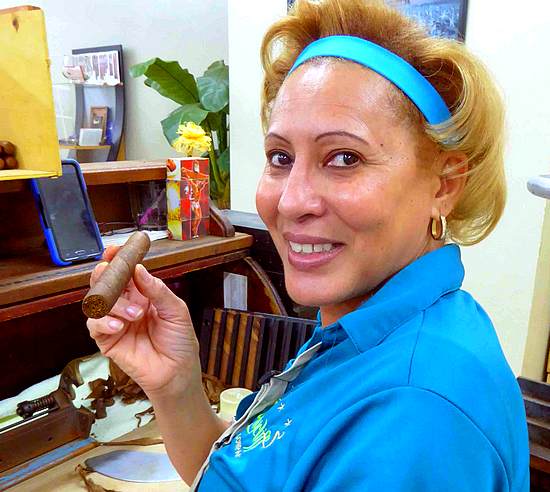 Today, visitors can spend the night in one of 18 guest rooms decorated in old world style. They can also watch master cigar rollers from Cuba or buy sweet confections at the on-site chocolatier. Those who choose to dine in the sunlit dining rooms can also tour the 250,000-bottle wine cellar in the former prison in the basement. It's said to be the third largest private wine collection in the world.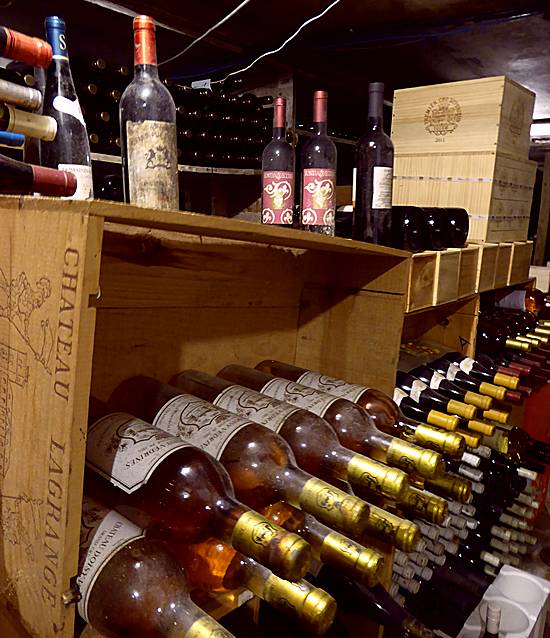 The dining room menu deftly blends the Italian heritage of the Gazarolis with the local cuisine of executive chef Elijah Bowe, pictured at the top of the post. He grew up in a small fishing village on the west end of Grand Bahama. "Growing up, we always had fresh seafood," Bowe recalls. "At night with the full moon, we would go out and catch shrimp. We could walk out in waist-deep water and pick conch out of the water."
Bowe studied in Florida and New Orleans and cut his teeth in the kitchens of an earlier incarnation of the Atlantis resort. He has been at Graycliff for 15 years and is adamant about using fresh fish, often from fishermen who bring their catch to the kitchen door. He also buys as much produce as possible from local growers. His resulting menus infuse continental cuisine with Bahamian flavors.
A recent lunch menu offered traditional pasta all'Amatriciana, curried Mahi Mahi with mango and papaya relish, smothered Bahamian grouper, and New Zealand rack of lamb. Bowe also crafts masterful versions of the island classics of conch chowder (finished at the table with sherry) and guava duff. The latter is a jellyroll-like concoction of diced guava rolled into a dough and then boiled or steamed. It's often served with a rum sauce for dessert.
Bowe often offers cooking classes through the Graycliff Culinary Academy. He shared his recipe for Graycliff Bahamian Conch Chowder. The "secret" ingredient is Bowe's version of sherry infused with thyme and fiery-hot Scotch bonnet chile peppers.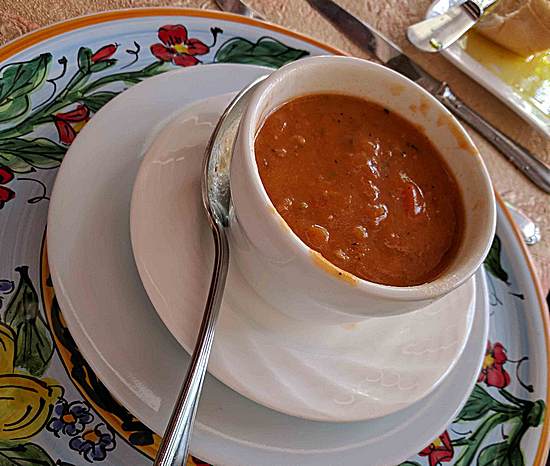 GRAYCLIFF BAHAMIAN CONCH CHOWDER

Makes 2 quarts
Ingredients
1 pound fresh conch
whole milk
4 tablespoons salted butter
1 1/2 cloves garlic, diced
1 yellow onion, diced
1/2 cup diced celery
1/2 cup diced yellow bell pepper
1/2 cup diced red bell pepper
1/2 cup diced green bell pepper
1/4 cup tomato paste
1 12-ounce can whole peeled tomatoes, chopped, juices reserved
1/2 cup dry white wine
2 tablespoons all-purpose flour
water
1 1/2 tablespoons kosher salt
2 sprigs fresh thyme
4 dried bay leaves
1 cup diced carrot
1 cup peeled and diced Idaho or russet potato
1 tablespoon peppered sherry (see recipe below), plus more for serving
2 tablespoons unsalted butter
Directions
Place conch in a small bowl and pour over enough milk to cover by 1/2 inch. Cover and refrigerate overnight.
Remove conch from milk and pound using a meat mallet or the bottom of a heavy pan until conch is tender, about 2-3 minutes. Cut into 1/2-inch pieces.
In a large saucepan over medium-high heat, melt salted butter. Add conch and cook until it just becomes firm, about 5 minutes. Add garlic and cook for 30 seconds. Add onion and celery, and cook until tender, about 2 minutes. Add yellow, red, and green peppers and cook, stirring, about 5 minutes. Add tomato paste and cook, stirring, until it begins to darken in color, about 8 minutes. Add whole tomatoes and juice; cook until the mixture begins to thicken, about 5 minutes.
Add wine to deglaze, scraping the brown bits off the bottom of the pan with a wooden spoon. Cook until the wine is absorbed, about 3 minutes. Stir in flour and cook for 1 minute. Stir in 5 cups of water and salt. Bring to a boil, reduce heat to a simmer, and cook for 30 minutes.
Add thyme, bay leaves, carrots, and potatoes. Return to a boil; reduce to a simmer and cook, stirring occasionally, skimming any foam that rises to the surface, until carrots and potatoes are tender, 10 to 20 minutes, adding more water if necessary.
Stir in peppered sherry and unsalted butter. Serve immediately with additional peppered sherry, if desired. Store in the refrigerator, in a covered container, for up to 3 days or up to 2 months in the freezer.
PEPPERED SHERRY
Makes 3 1/4 cups
1 750ml bottle dry sherry
6-8 Scotch bonnet chile peppers, halved lengthwise
2 sprigs fresh thyme
In a large container, combine sherry, chiles, and thyme. Store covered at room temperature for at least 2 weeks and up to 2 months.