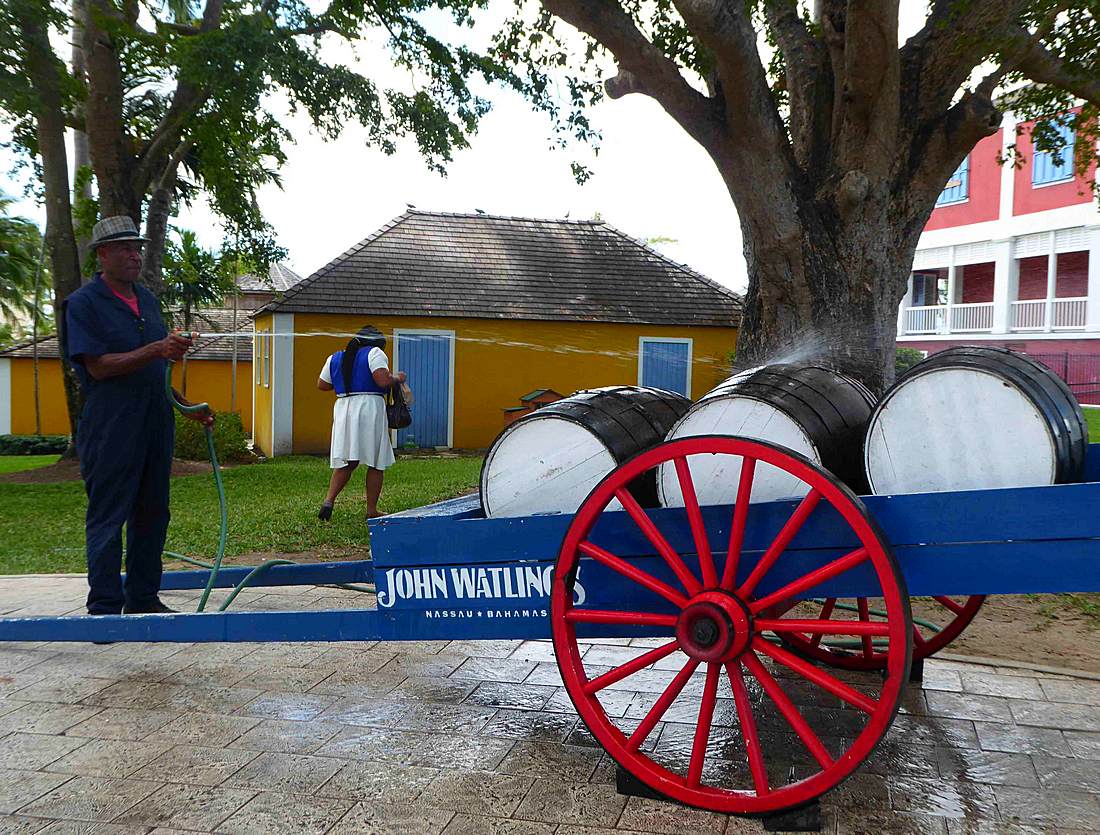 Pepin Argamasilla, co-owner of John Watling's Distillery (johnwatlings.com), comes from a family of Canadian master blenders. Yet he has his own unique way of testing each product. "I call it the hangover test," he says. "I drink a 250 ml. bottle and see if I wake up with a hangover. I do it with everything I launch."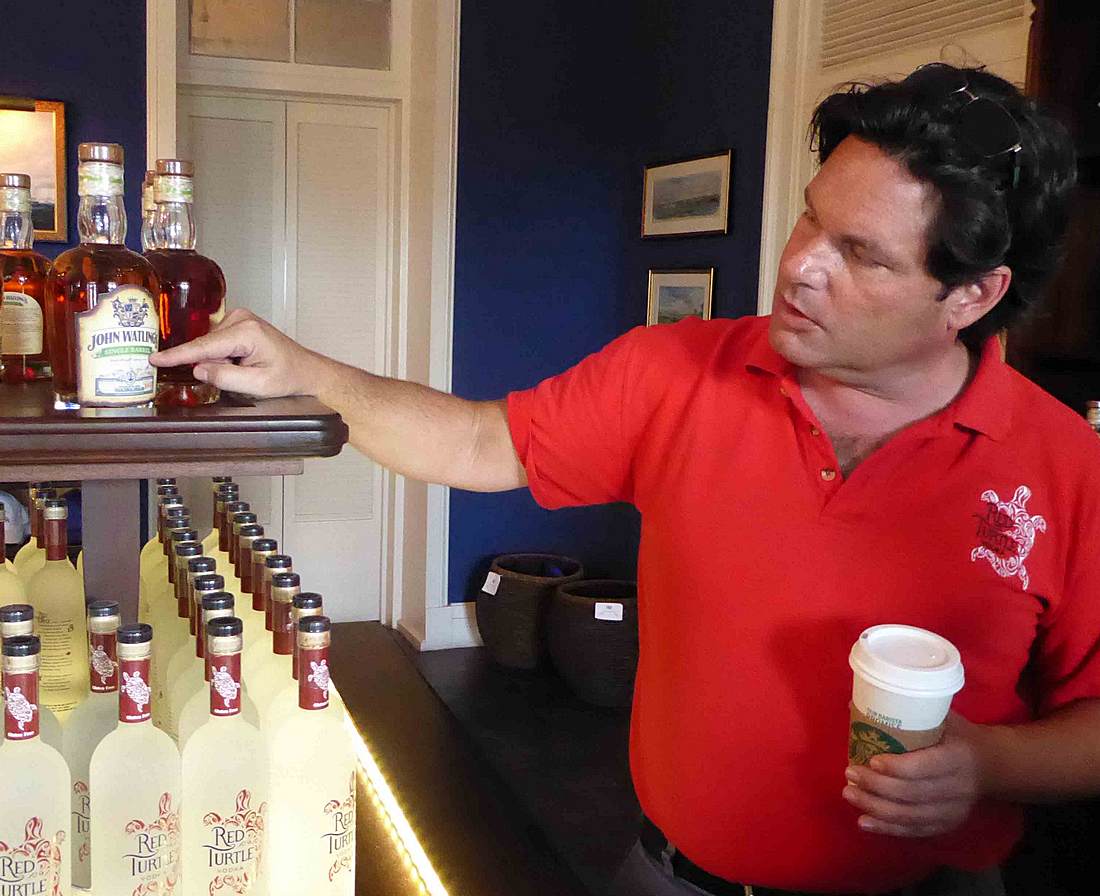 Argamasilla (right) and his partners opened John Watling's Distillery in 2013 to draw on their expertise from big manufacturing to create a micro-distillery with a true Bahamian spirit. They named their operation after the colorful 17th century pirate John Watling, whose treasure may still be buried on the Bahamian island of San Salvador. And they based their operation in the storied Buena Vista estate in downtown Nassau. The property perches on a hill above the harbor and was built in 1789 for a representative of King George III. By the mid-20th century, the graceful old estate had become a hotel and restaurant popular with celebrities. It even popped up briefly in the 2006 film "Casino Royale," the first to feature Daniel Craig as James Bond.
The property was sold to Argamasilla and company in 2010 and underwent an extensive restoration to return it to its gracious "old Bahamas" look and feel. At the same time, production facilities were built behind the main house. Free tours of the property (daily 10 a.m.-6 p.m.) include the production facilities as well as the store and tasting bar in the main house.
Art of aging

John Watling uses only hand-cut sugar cane molasses. "We ferment and distill on other British Caribbean islands," says Argamasilla. "Then we bring it here for aging and blending. This is where the art happens."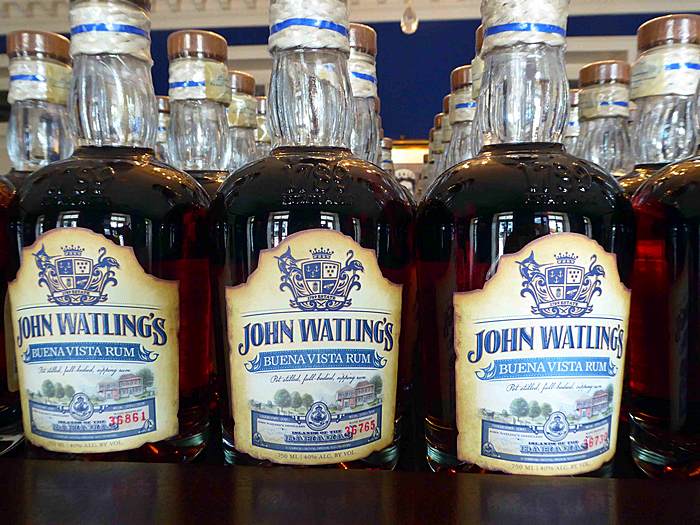 John Watling currently makes Pale Rum (aged 2 years), Amber Rum (aged 3 years), and Buena Vista Rum (aged 5 years). The rums are aged in white oak whiskey barrels from Jack Daniels. "We want the product to breathe through the pores of the wood, to oxidize and become smoother," says Argamasilla. Aging and bottling are done by hand and women on South Andros and Cat Island weave the sisal plait that adorns each bottle.
Argamasilla is convinced that rum is about to experience a resurgence similar to that enjoyed by other spirits such as bourbon. "It's beginning," he says. "The United States has a negative connotation of rum left over from Prohibition and college rum and cokes."
Proof in the glass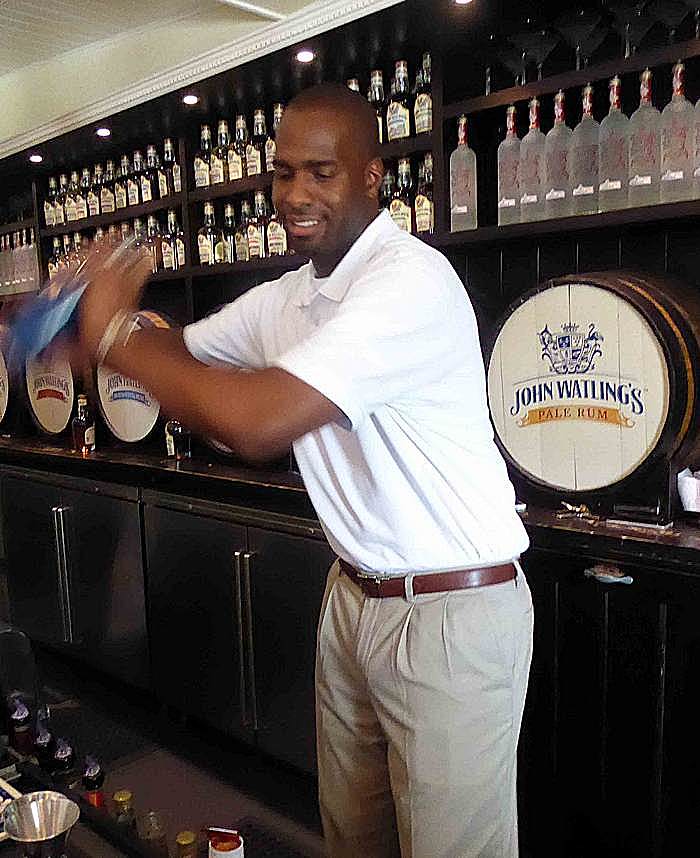 The tasting bar is one of the best places to dispel those negative images. In addition to three rums, visitors might sample such experiments as a four-year-old rum with raisins or vodka infused with guava shells. Rum, of course, is a great mixer. Not surprisingly, the bar has an extensive cocktail menu. I passed up a Mojito and a Goombay Smash to try the Rum Dum. This island classic was first concocted by legendary mixologist Wilfred Sands for members of the exclusive Lyford Cay Club. Sands put the drink on the map when he won an award at a 1971 culinary competition.
Sands was lured out of retirement to head the mixology program at John Watling. The distillery, after all, has brought rum back to the Bahamas after the closing of the last distillery in 2009. The simple Rum Dum highlights the rich qualities of the rum, without masking it with other flavors. Mixologist Shawn Sturrup (above right) crafted my drink and Argamasilla shared the secret of the Rum Dum.
"Once you've floated the amber rum on top," he said, "don't mix it in. As you drink, the layers of flavor evolve."
Here is Wilfrid Sands' recipe:
JOHN WATLING'S RUM DUM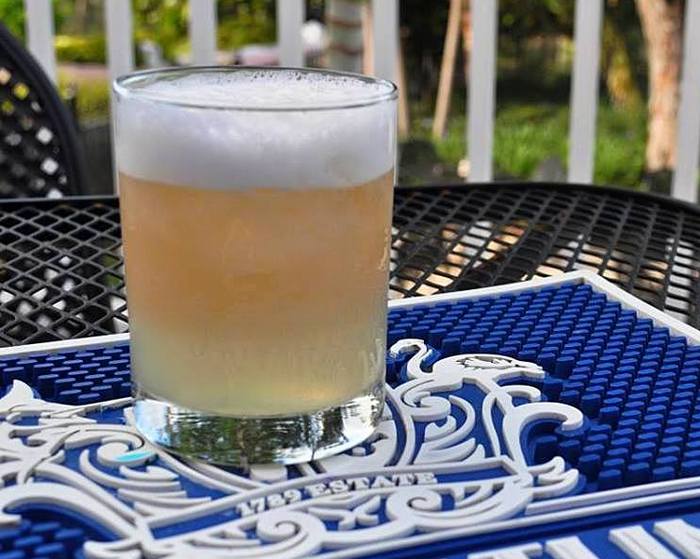 1 1/4 ounces Pale rum
1 ounce egg white
1 1/4 ounces lemon juice
A splash of simple syrup or a teaspoon of sugar
1/2 ounce Amber rum
In a cocktail shaker, mix the Pale rum, the white of an egg, lemon juice, and simple syrup or sugar. Shake vigorously and pour into a short glass full of ice. Gently top it off with an Amber rum floater.