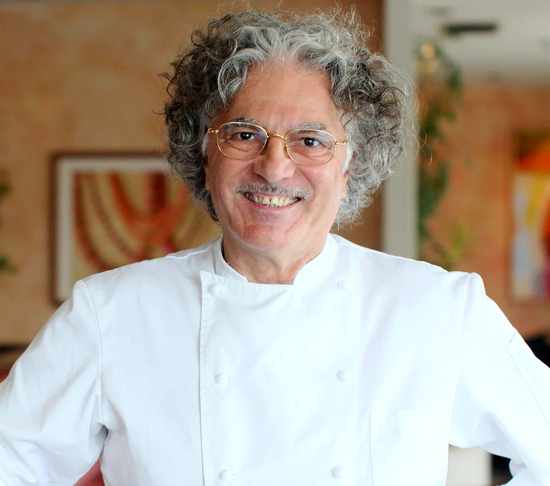 Perhaps it's because he's French, but George Mavrothalassitis, known to everyone simply as Chef Mavro, is the most romantic of chefs. He's still recalls his first morning in Honolulu, looking over Waikiki Beach to Diamond Head at sunrise. "I fell in love at first sight," he says. Almost thirty years later, the love affair continues.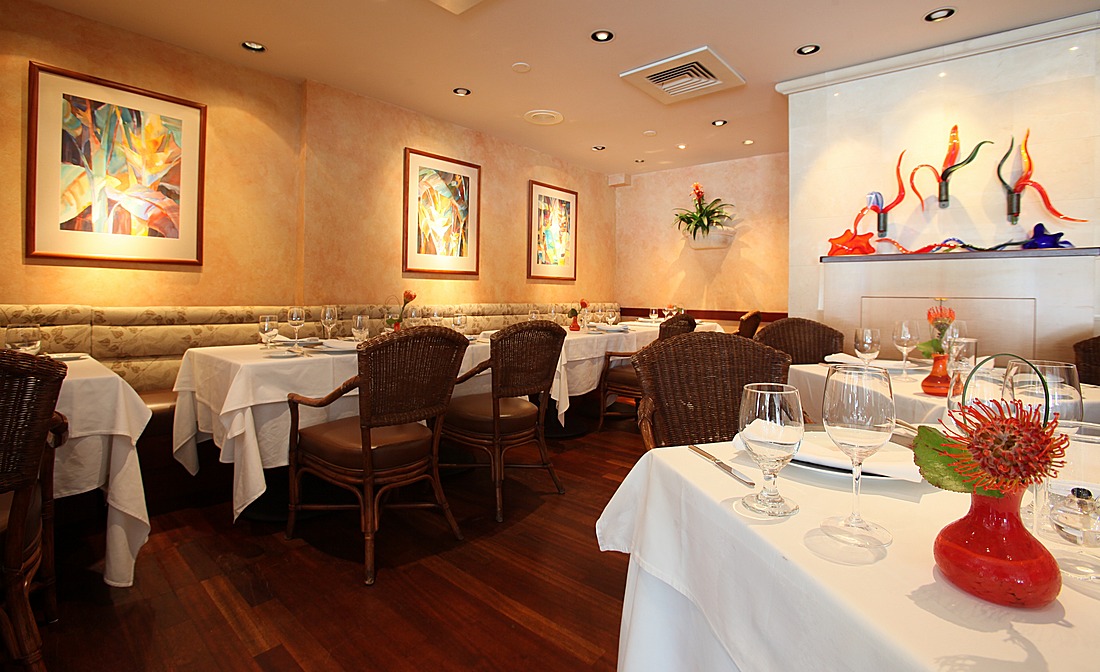 Born in Marseilles, Chef Mavro developed an early appreciation for fresh fish paired with the strong Provençal flavors of olive oil, garlic, fennel, rosemary, bay laurel, and other herbs. "I never worked with cream and butter in my life," he says, noting that it was easy to translate his approach to cooking to using fresh ingredients from the Hawaiian archipelago. He first cooked at some top hotel restaurants on Oahu and Maui and was one of the founding chefs of the Hawaii Regional Cuisine movement. When he opened his eponymous Honolulu restaurant Chef Mavro (1969 S King St, Honolulu; 808-944-4714; www.chefmavro.com) in 1998, his romanticism carried over into the design. He went to great pains to get the lighting just right. "I wanted women to look wonderful," he says. "The light caresses you."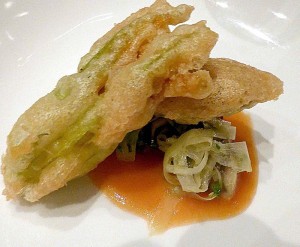 Of course, any woman will also look pretty blissed-out as she savors each step of Chef Mavro's four- or six-course tasting menu. Some chefs treat tasting menus like a band playing a medley of greatest hits. Chef Mavro treats dinner like a symphony that builds from the amuse-bouche to a crescendo of the fish and meat dishes to the teasing envoi of cheese, pre-dessert, dessert, and miniature pastries. Rather than having a wine list, he recommends wine pairings to complete the experience of each dish.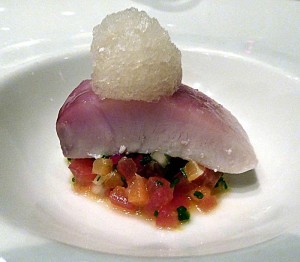 "I cook technically," says Chef Mavro, referring to his technique developed from nouvelle cuisine. He notes that he uses all the ingredients in his backyard and is inspired by the mix of ethnic cuisines of the islands. "I put my craziness on your plate," he adds with a smile.
One person's crazy is another person's delicious.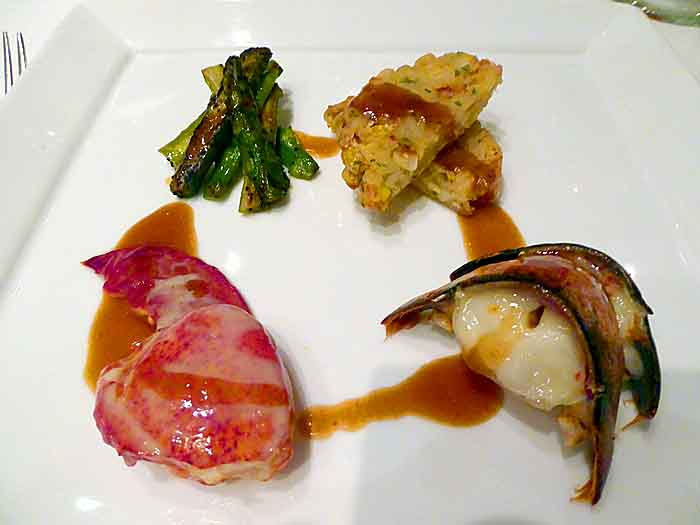 .The range of foods he gets from Hawaii—mainly from Oahu and the Big Island—is really impressive. He served me the zucchini tempura appetizer (above right) on a coulis of amazing fresh tomatoes. For the hamachi confit (above left) he uses fish farmed off the west coast of the Big Island, in this case giving it a spectacular garnish of lemon shave ice—a delightful savory riff on a favorite Hawaiian dessert. Even the Maine lobster (right) was local, in a sense. A special facility on the Big Island flies in lobster from Maine, then holds the crustaceans in tanks of cold deep-sea water for weeks or more until they have fully recovered from jet lag. As a result, Chef Mavro always has truly fresh Atlantic lobster on the menu. For my tasting menu, he roasted it and served it with an emulsion of the lobster juice and Basque espelette peppers.
I kept ticking off fantastic local products as I ate—from the medallions of Wagyu beef (another Big Island specialty) to the mousse made with Big Island Goat Dairy cheese, to the watermelon refresher course and the yuzu ice cream. When I commented how pronounced the flavors were, Chef Mavro shrugged.
"Life is too short," he said. "I decided a long time ago to eat only what is delicious."
You will see what he means if you try his recipe for Confit Hamachi. This is a little different from the one pictured above, since it uses sour cream to make the lomilomi that goes under the medallions of hamachi. Since hamachi is hard to get in most fish markets, you can substitute amberjack (usually sold for sushi), skipjack, or, more commonly, wild-caught salmon steaks.
CONFIT HAMACHI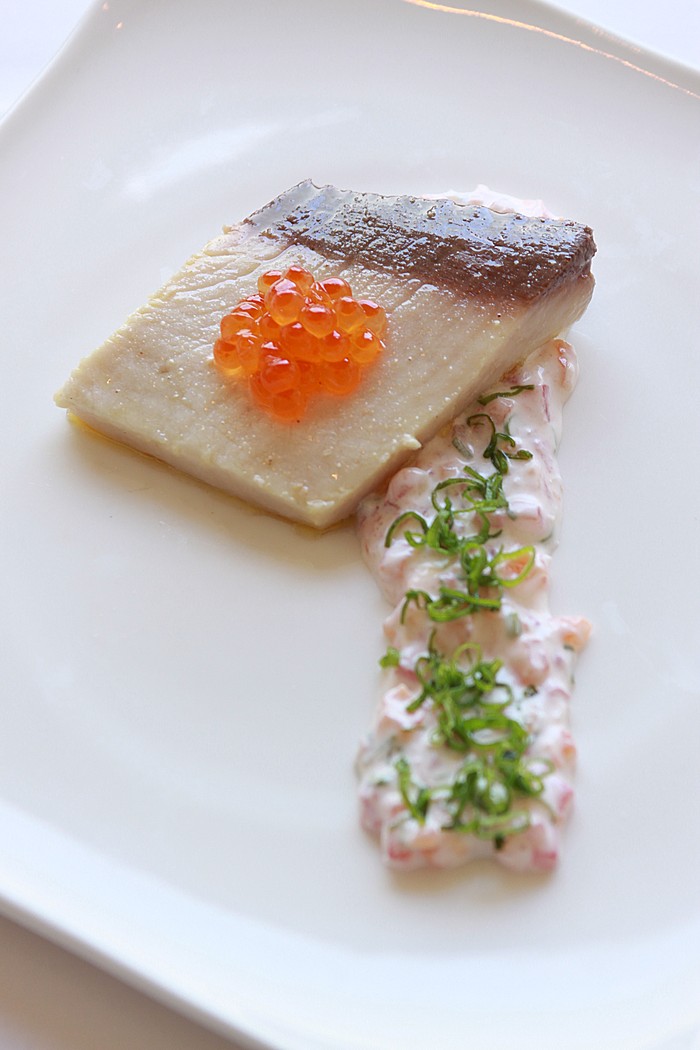 with lomi lomi salmon, tomatoes, sour cream, salmon roe

4 servings
Ingredients for the hamachi:
4 pieces hamachi medallions, 3 ounces each
2 cups extra virgin olive oil
Salt and pepper to taste
Ingredients for the lomilomi salmon:
4 tablespoons sour cream
juice of one-half lemon
1 medium tomato, peeled, core removed, diced
1 medium shallot, minced
4 ounces smoked salmon, diced
1 tablespoon sliced green onions
sea salt and pepper to taste
For garnish
4 tablespoons salmon roe
Directions
In a small sauce pan, bring the olive oil to 140° F (60° C). Poach the hamachi for 8 minutes (make sure the fish is totally submerged in the oil).
In a mixing bowl, combine sour cream, lemon juice, tomato, shallot, salmon, green onions, and salt and pepper to taste.
Place the lomilomi salmon in the center of an individual plate with the hamachi on top.
Finish by placing 1 tablespoon of salmon roe on each piece of hamachi.