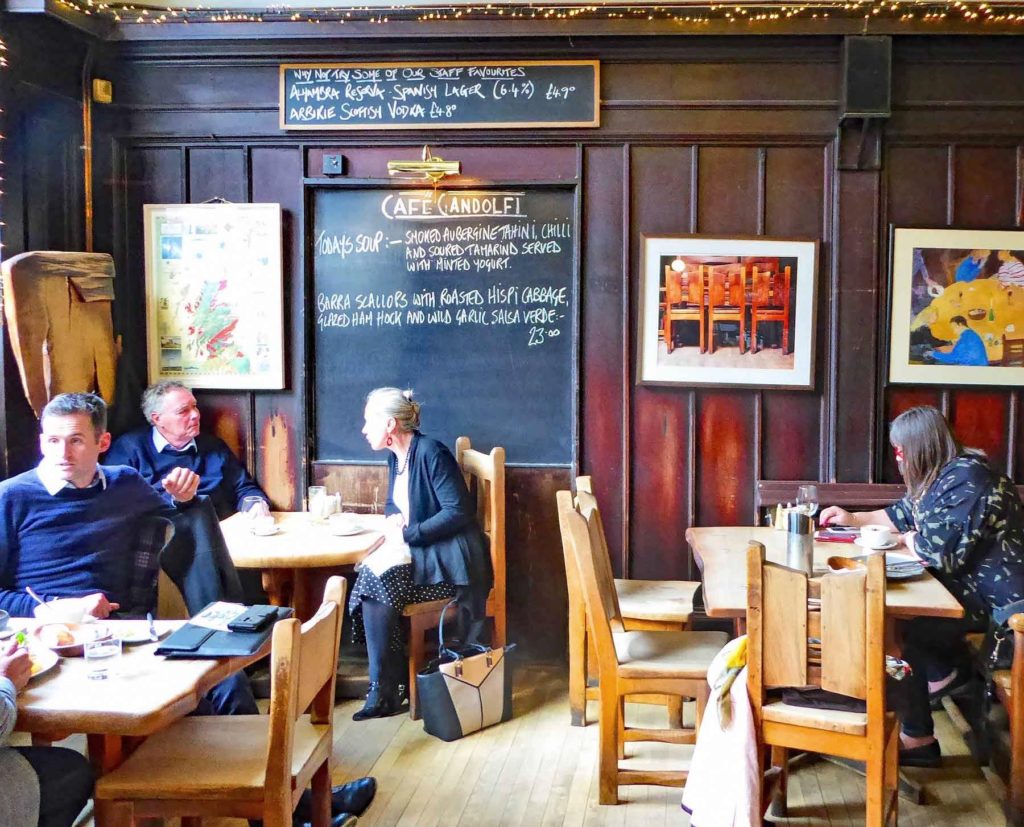 Every city's gastronomic revolution has its pioneers, and one of the most important in Glasgow is probably Cafe Gandolfi (64 Albion St., 0141-552-6813, cafegandolfi.com). When photographer Iain Mackenzie opened the restaurant in 1979 in the city's old cheese market offices, he was running against the tide. Adventurous foodies would take a taxi from Central Station, about a 10-minute walk, because the old Trongate neighborhood was so shady.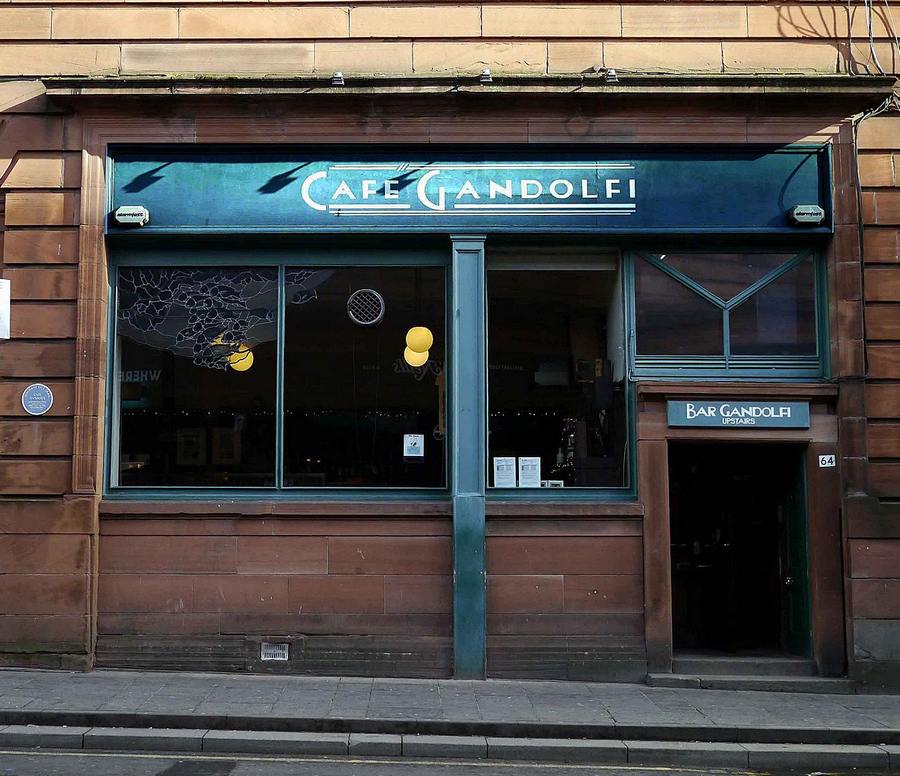 Now Gandolfi is one of several good restaurants in "Merchant City," the newish moniker for the redeveloped district. The current owner, Seumas MacInnes, came to work as a kitchen hand in 1983 and took over the reins from Mackenzie in 1995. By all accounts, it was a seamless passing of the baton between two Gaels whose families hail from the Hebrides. Mackenzie may have introduced the first cappuccino machine to Glasgow, but he also championed Scottish meat, fish, and vegetables. MacInnes continues that passionate devotion to Scottish foods and traditions.
Cafe Gandolfi's embrace of old-time Scottish flavors was part of what attracted us in the first place. Nearly 40 years after it opened, Gandolfi retains some of that 1979 flavor. MacKenzie had commissioned all the carved wooden furniture from Tim Snead, a sculptor who trained at the Glasgow School of Art. The tables and chairs have a marvelously organic look, as if made of sinews instead of wood, and decades of use have given them a lovely patina. We settled into chairs at a small cafe table and finally decided on some classics.
Gandolfi brings a modern flair to signature Scottish dishes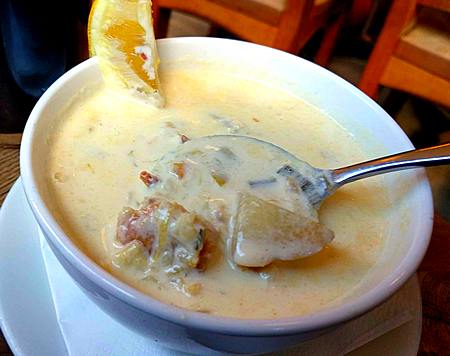 The craze for eastern Medieterranean flavors has swept Glasgow along with most of the rest of the United Kingdom. On the day we stopped for lunch, the soup of the day was "smoked aubergine, tahini, chilli, and soured tamarind served with minted yogurt."
Delicious as it sounded, we felt it would be an error to leave Glasgow without a bowl of cullen skink. The rich chowder made with smoked haddock is said to have originated in the town of Cullen in northeast Scotland. The Gandolfi version was powerfully pungent, unctuous, and rich. We gave the lemon wedges a good squeeze to balance it all. Cooks make it with a simple but ingenious technique. They saute some onion in butter and oil, add diced potatoes and a little water, and cook just a few minutes. Then they stir in heavy cream and milk and simmer. The smoked haddock (traditionally finnan haddie) goes in last, with a final short simmer to dissipate the flavors before a finishing grate of nutmeg.
Arbroath smokies embody a uniquely Scottish heritage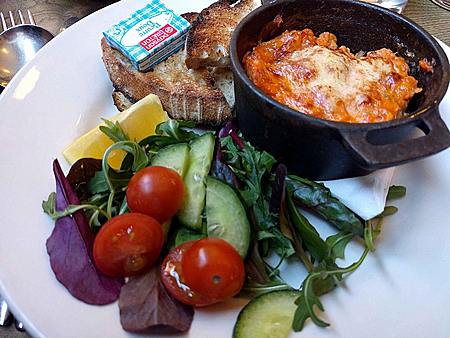 In terms of fishy intensity, Arbroath smokies are to cullen skink what mackerel or bluefish are to flounder. Dried and salted haddock are tied together with a dry stick between them and smoked over a hardwood fire in damp barrels for about an hour. The resulting product—a Protected Geographical Indication under European Union food regulations—is intensely fishy, very salty, and intensely smoky. Imagine barbecued anchovies.
Gandolfi's presentation is appropriately hearty. Cooks alternate layers of fish and basil-spiced tomato sauce over a thick slice of tomato in a ramekin. They then pour heavy cream on top and sprinkle with Parmesan cheese. After 15 minutes in a very hot oven, the ramekins are served with wonderful sourdough bread and a green salad. Although Cafe Gandolfi is known for its excellent wine list, Arbroath smokies cry out for a pint of stout or porter.