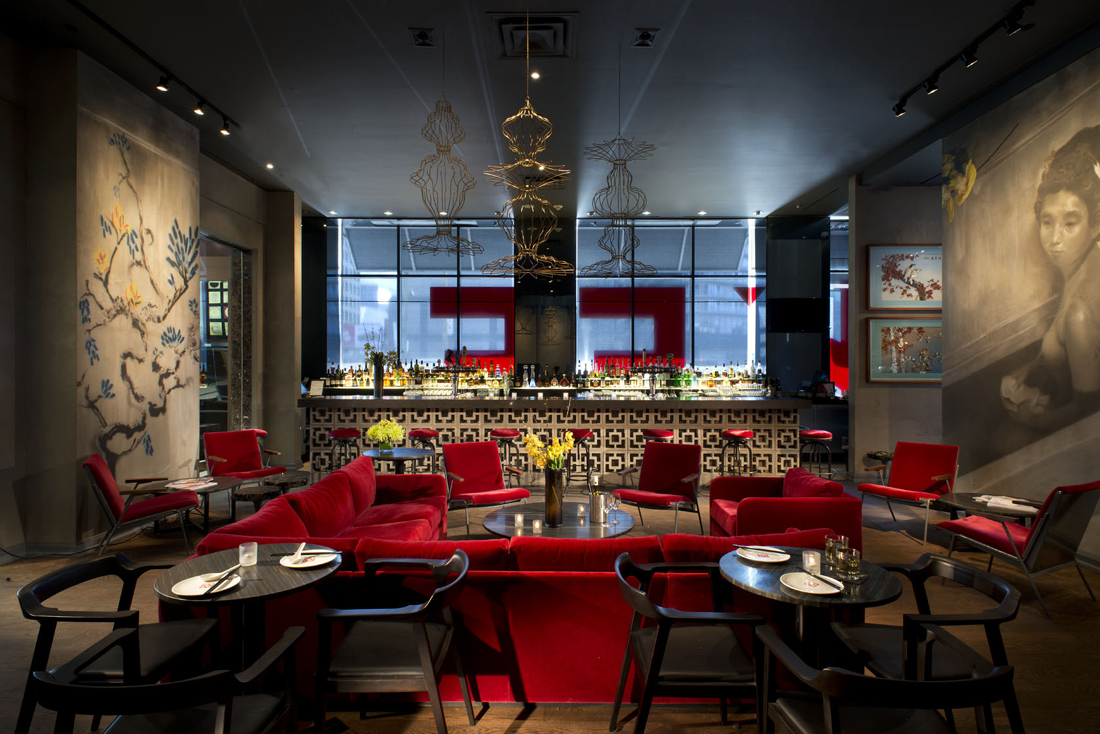 Susur Lee was always my favorite contestant on season two of Top Chef Masters, but it took a while until I got to eat his food instead of watching him make it on TV. This year I finally made it to his jewel box contemporary Chinese restaurant, Luckee, at the Soho Metropolitan Hotel (328 Wellington St. W; 416-935-0400, luckeerestaurant.com). This polished restaurant serves some of the best meals in an already food-obsessed city. Much more than a gastronomic shrine directed by a celebrity chef, it's flat-out good fun. I'm not the only one who thinks so. On my last visit Will Smith was in town shooting yet another movie where Toronto stands in as a generic North American city. He and his entourage took over a large piece of the bar area to eat and drink the night away. (That's the bar area above.)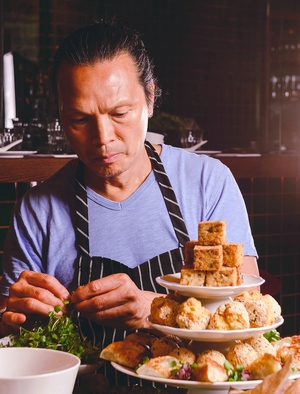 In case you've been hiding under a rock, Susur Lee (right) is one of the most influential chefs of the last few decades, widely admired for his keen marriage of classical French technique and Chinese fine dining traditions. He is as well known in Singapore (where his restaurant Club Chinois recently changed its name to Tinglok Heen) and Hong Kong (where he started as an apprentice in the kitchen of the Peninsula) as in Toronto. Critics have tried to pigeonhole Lee as a "nouvelle chinoise" or a "fusion" chef, but what they often miss about his food is the reverence for traditional Chinese dishes.
As he put it when we sat down for a few minutes, "Invention happens all the time. Someone had to be the first to make har gow [steamed shrimp dumplings]. Now, maybe centuries later, we all make them, but that doesn't detract from how good they are."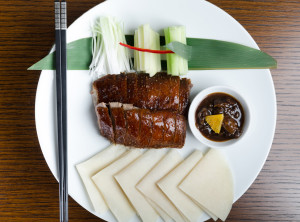 Dinner is definitely a treat at Luckee. Lee presents traditional dishes like Hunan wok-fried lotus root and Chinese celery with great panache, and his version of moo shi duck lives up to its name of "Luckee Duck" with deep flavors and a range of textures. (That's Luckee Duck here on the left.) Lee has a special place in his cuisine for the traditional small dishes of dim sum. He keeps about a dozen on the dinner menu and offers them at all hours in the bar.
To get a full appreciation, though, it's best to make a reservation for the weekend dim sum brunch, which is arguably even more fun than dinner. And, if possible, it's even more crowded, so try to book ahead. One of the classic items on the dim sum menu (and the weekend carts) is siu mai, a steamed dumpling filled with meat or fish and vegetables and formed to capture steam inside the wrapper. Lee was kind enough to provide his recipe for Luckee Siu Mai. During brunch, he gilds the lily by placing a slice of scallop on top of each dumpling. You'll know that you've formed it correctly if, when you bite into it, the dumpling exudes a warm fog of flavors similar to the gasp of soufflé when you puncture the top with a fork.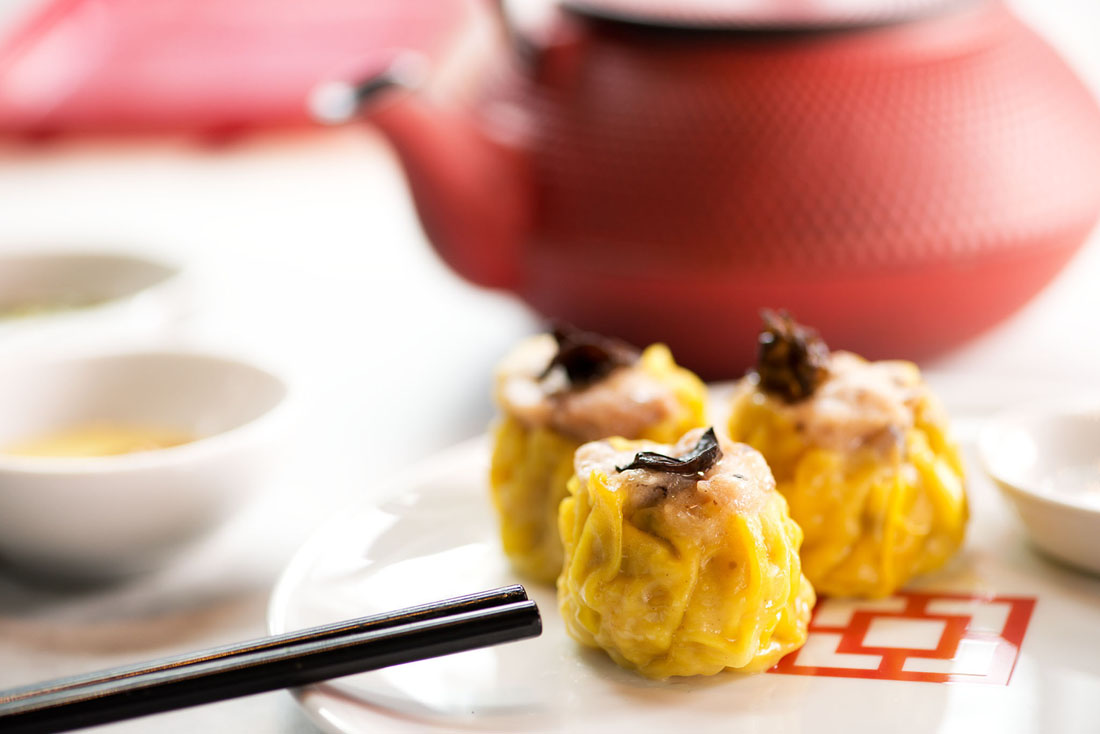 CHEF SUSUR LEE'S LUCKEE SIU MAI
Makes 24 dumplings
Ingredients
454g (16 oz) chicken (a 50/50 mix of white and dark), minced
8g (1 1/2 tsp) salt
16g (4 1/2 tsp) potato starch
360g (12 oz) shrimp, minced
120g (4 oz) wood ear mushrooms (fresh or rehydrated), thinly sliced
16g (4 tsp) sugar
4g (1 3/4 tsp) white pepper
15ml (3 tsp) sesame oil
5g (2 tsp) dried orange skin
24 gyoza wrappers (or won ton wrappers trimmed into rounds)
Directions

Mix chicken meat with salt and potato starch until combined. Add shrimp and mix. Then add mushrooms and mix. Add sugar, white pepper, sesame oil, and dried orange skin. Mix again.
Divide mixture evenly into 24 balls. (They will be about a rounded tablespoon each). Place a ball in center of a wrapper. Moisten the edges of the wrapper and gather up the edges like a purse, pleating around the top and leaving a small opening to vent the filling.
Steam in bamboo steamer for 15-20 minutes and enjoy.