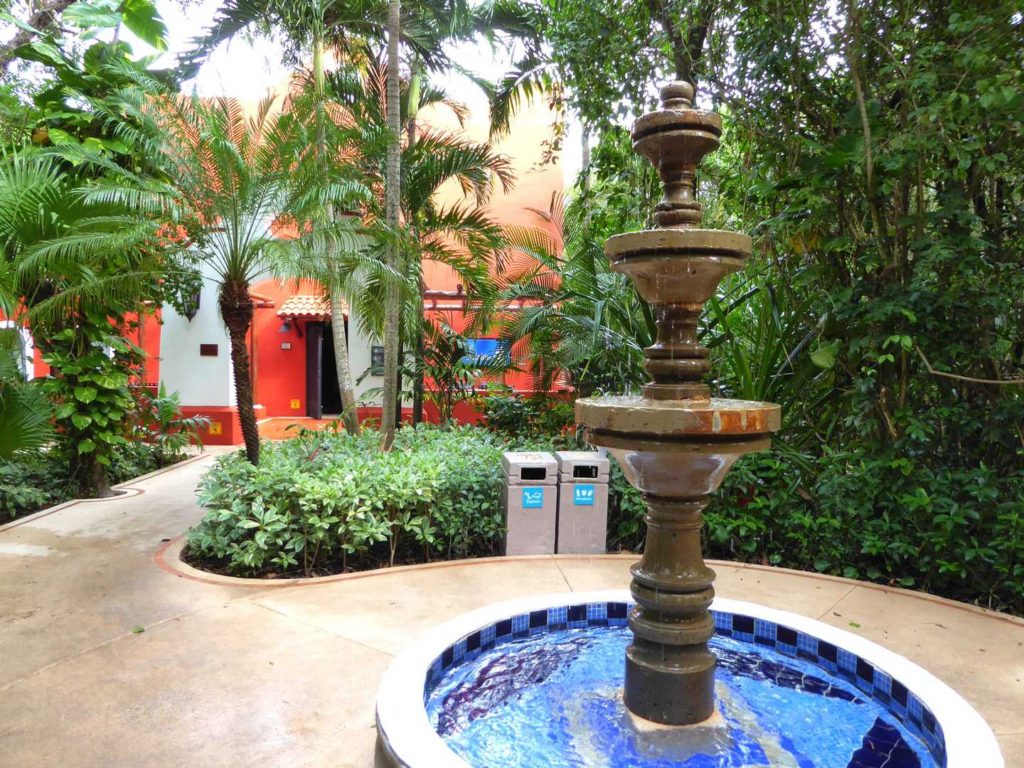 In all my years visiting Spain, I've stayed in a number of Barceló hotels. Founded in Mallorca in the 1930s, the group is now the third largest chain in Spain. They also have properties in another 20 or so countries. On a short winter break to Mexico, I finally experienced their international hospitality at Occidental Cozumel (Carretera Costera Sur km 16.6, Colonial El Cedral San Francicso, Palancar, Cozumel, Mexico; +1 52-987-872-9730, barcelo.com).
The property is less than 20 years old, but it has a gracious, settled feel. Low-rise buildings in Colonial Mexican style sit in a natural preserve. Nobody blinks at iguanas lounging by the swimming pool or raccoon-like coatis hanging out near the bridge across a mangrove swamp to the white sand beach.
Resort dining ranges from seafood and Mexican to international buffets, Mediterranean, and even late-night pizza. Executive chef Ismael Hernandez oversees all the dining venues and their 36 cooks. But he graciously made time in his schedule so that I could join him in preparing two traditional dishes of the Mexican Caribbean.
We started with ceviche made with local mahi mahi, a popular fish in the Caribbean. A prep chef had already done the hard job of cleaning and boning the fish and cutting the flesh into small cubes. The rest of the preparation was pretty straightforward. It was also a good reminder that a few simple ingredients handled with respect can create a great dish. Of course, it didn't hurt to have perfectly fresh fish and tangy local limes. Here is chef Ismael's recipe.
Ceviche de Pescado Cozumel
Ingredients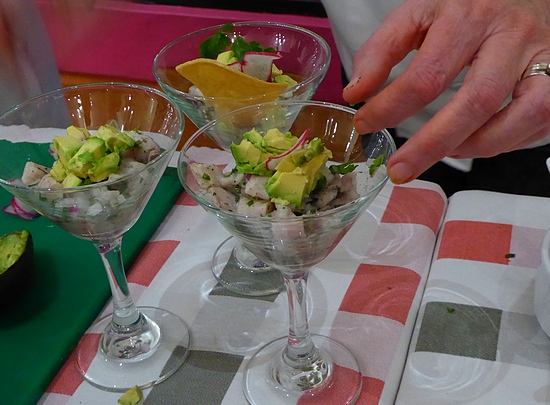 500 g (1 1/4 lb.) fresh fish cut in small cubes
sea salt
black pepper
2 kg fresh limes (about 1 dozen Persian limes, 2 dozen Mexican limes)
2 white onions chopped finely
1 bunch chopped cilantro
3 habañero peppers, minced
fresh avocado, cut in 1/2" cubes
thin slices of radish
cilantro sprigs
tortilla chips
Directions
Add fish to non-reactive bowl with a teaspoon of salt and a half teaspoon of black pepper. Cut and squeeze the limes over the fish until fish is fully submerged. Add onion and cilantro. Add minced peppers to taste. Adjust salt and pepper to taste. Let rest for 10 minutes and serve with fresh avocado. Garnish with radish, cilantro sprig, and tortilla chips.