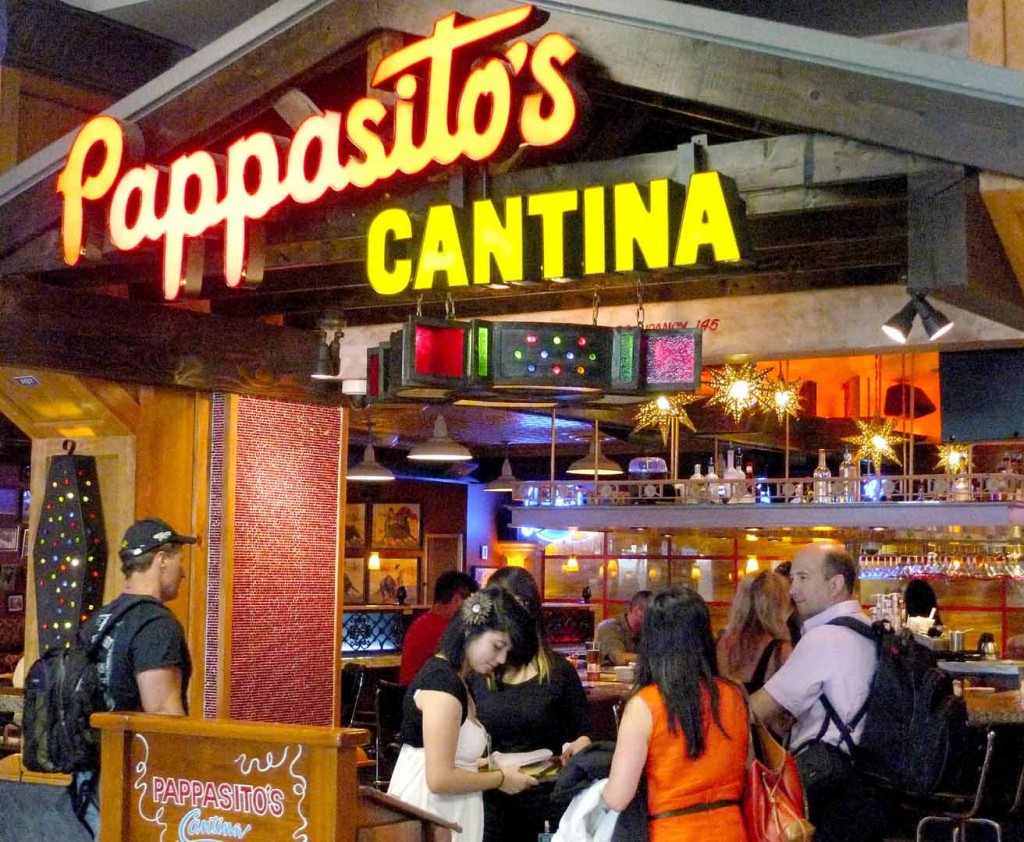 When we started this blog about two years ago, we never dreamed that we would be singing the praises of airport food. But that was before Pappasito's Cantina became the only bright spot in a very trying day at the Dallas Fort Worth Airport.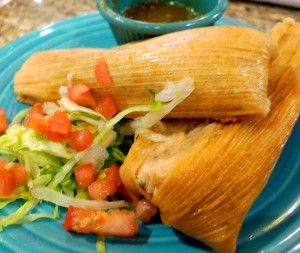 We were en route from Boston to Albuquerque when our early morning connecting flight in Dallas was canceled without explanation. The next flight wasn't until late in the day and we were resigned to a long, boring wait and generic fast food. We were debating the merits of pre-made sandwiches, bagels, yogurt smoothies, and McBurger when we stumbled on Pappasito's in Terminal A. The long bar looked so inviting that we grabbed a couple of stools, perused the Tex-Mex menu and settled on tamales filled with chicken breast meat and topped with green chile. Bulging out of their corn husk wrappers, they were the real deal. The tamal was redolent of corn and lime, the chicken was intense, and the green chile was just the right balance of hot and sweet.
Even though we had ordered one of the more modest options on the menu, the servers kept the tortilla chips and spicy red salsa coming, along with refills on ice tea. (No free refills on the Dos Equis drafts, alas.) But a good meal in convivial surroundings certainly lifted our spirits.
It turns out that Pappasito's is a popular local chain, first started in 1983, so we'd had a taste of border town cooking after all. And it made us think that there may be local foods with character lurking in other airports as well. We resolve to keep an eye out–and we will let you know when we find them.