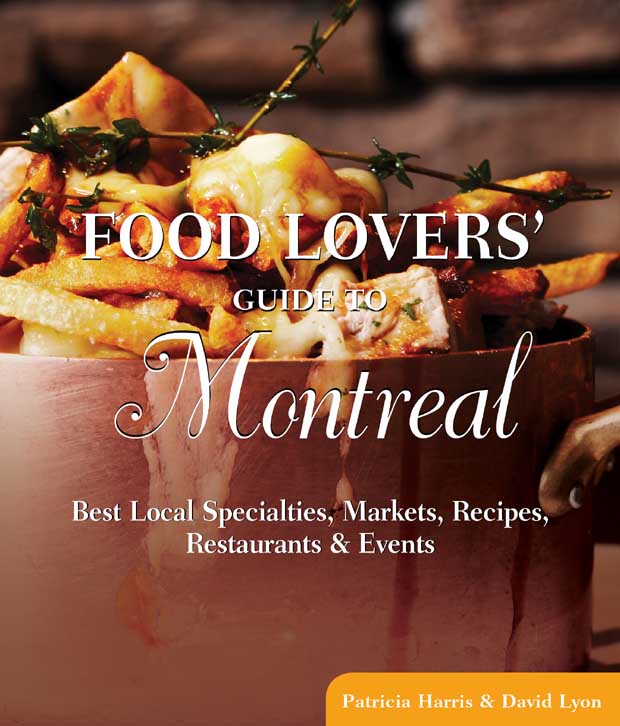 Our latest book, Food Lovers' Guide to Montreal, is finally hitting the bookstores in the U.S. and Canada. The city has always been one of our favorite places for a quick getaway, a winter shopping spree, or a romantic weekend—in large part because the food is so good. We've enjoyed watching the Montreal dining scene evolve over the years, and many of our favorite places to eat are bistros—with or without the French "t" at the end. They tend to be small, casual neighborhood places with hearty food and plentiful drink.
The old-fashioned French bistro persists in Montreal. La Gargote (351 place d'Youville, 514-844-1428, www.restaurantlagargote.com, Metro: Square Victoria) is one of our favorites in this style. The name is French slang for a diner, but this little mom-and-pop restaurant looks, feels, and tastes like a small-town bistro lifted straight from an early 1950s French film. More marvelously bourgeois is Le Paris (1812 rue Sainte-Catherine ouest; 514-937-4898, Metro: Guy-Concordia), which has been serving a homey boeuf bourgignon since it opened in 1956.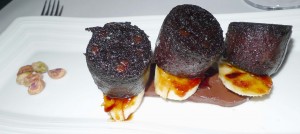 Montreal became obsessed with food before most cities in North America, and it has even evolved its own versions of bistro, including bistro-plus. Keeping the casual, almost ad hoc quality of a neighborhood bistro, a bistro-plus gives patrons a little something extra—an unexpected amuse-bouche, some mignardises with the bill, or a surprise shaving of truffles or dollop of foie gras. Le Grain de Sel (2375 rue Sainte-Catherine est, 514-522-5105, www.restolegraindesel.ca, Metro: Papineau) epitomizes the style. We have friends who come to this spot a few blocks outside the Village just for chef-owner Jean-François Bonin's myriad twists on foie gras. We also love his wine list, where prices are reasonable because he opts for private importing.
Most au courant is the style we call bistro-grunge. Something of an answer to London's gastropubs and Basque country's pintxos bars, bistro-grunge places usually have heavily tattooed kitchen and wait staff (and customers). Here's the kick—-for all the edgy posing, the food is as inventive, locavore and just plain delicious as at a bistro-plus. A bistro-grunge usually has a good beer list and nowhere near enough seats. A perfect example is Le Chien Fumant (4710 rue de Lanaudière, (514) 524-2444, lechienfumant.com, Metro: Laurier/Mont-Royal), or "the smoking dog." There's no dress code that says all male diners must wear three-day stubble, but it helps to blend in. From the chalkboard menu to the wide-open kitchen with all its attendant bustle, it's the dining equivalent of free jazz—it's hard to predict the next chord change, but you know it will be lively.
As we used to say in those elementary school oral book reports, if you want to know more, you have to read the book.