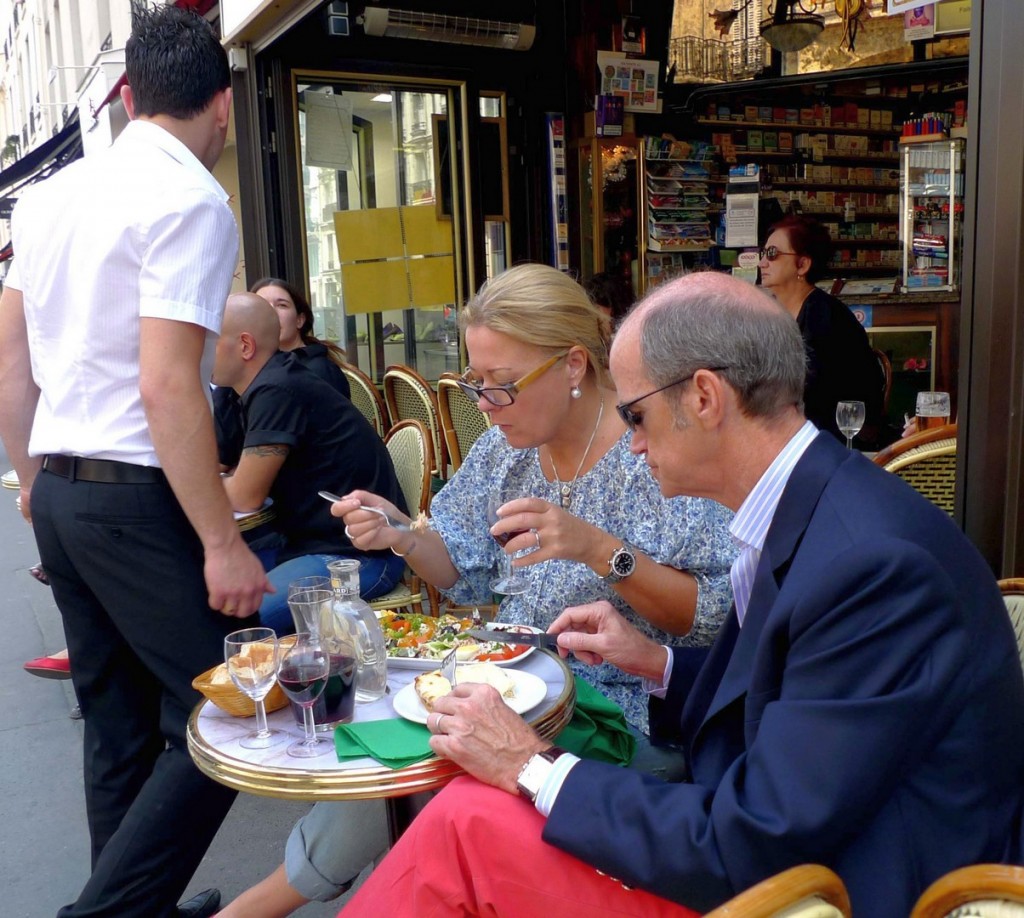 We're already looking forward to reading Paris to the Past: Traveling through French History by Train, the newest thoughtful volume from Ina Caro. Her first book about traveling around France, the 1994 The Road from the Past: Traveling through History in France, came out of road trips where her husband, Pulitzer-Prize winning biographer Robert Caro, did the driving.
We love it that the new book tours France by train, especially capitalizing on the vast distances made possible by booking the high-speed TGV. As she explains, she can cover 800 years of French history by train and still be back in Paris to sleep. But what really drew us in is her attitude about the food: "It's a terrible thing for a historian to admit, but the quality of my lunch really does influence how I feel about the places I visit."
As the French would say, bien sûr, madame!

By the way, the photo above is of an anonymous couple in Paris. We bet they'd also agree.