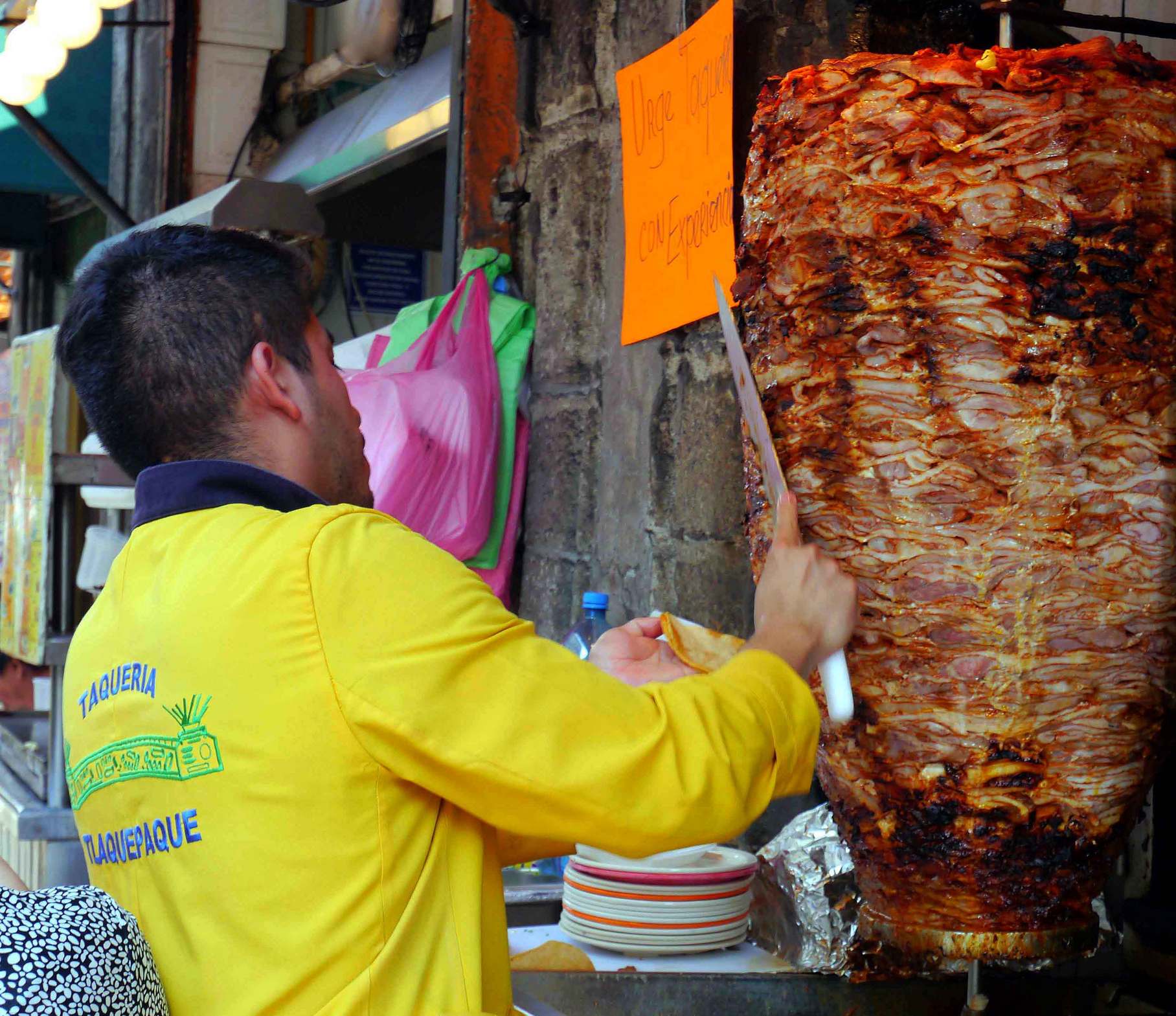 We're fascinated by the origin stories of street food. The tale behind the ubiquitous tacos al pastor (ubiquitous in Mexico City anyway) sounds suspiciously like a lot of best guesses. But it's logical to think that a popular food grilled on a rotating vertical spit just might have something to do with Lebanese immigrants to Mexico in the early 20th century. Even though it's pork, meat cooked "al pastor" certainly looks like lamb shawarma from the Near East.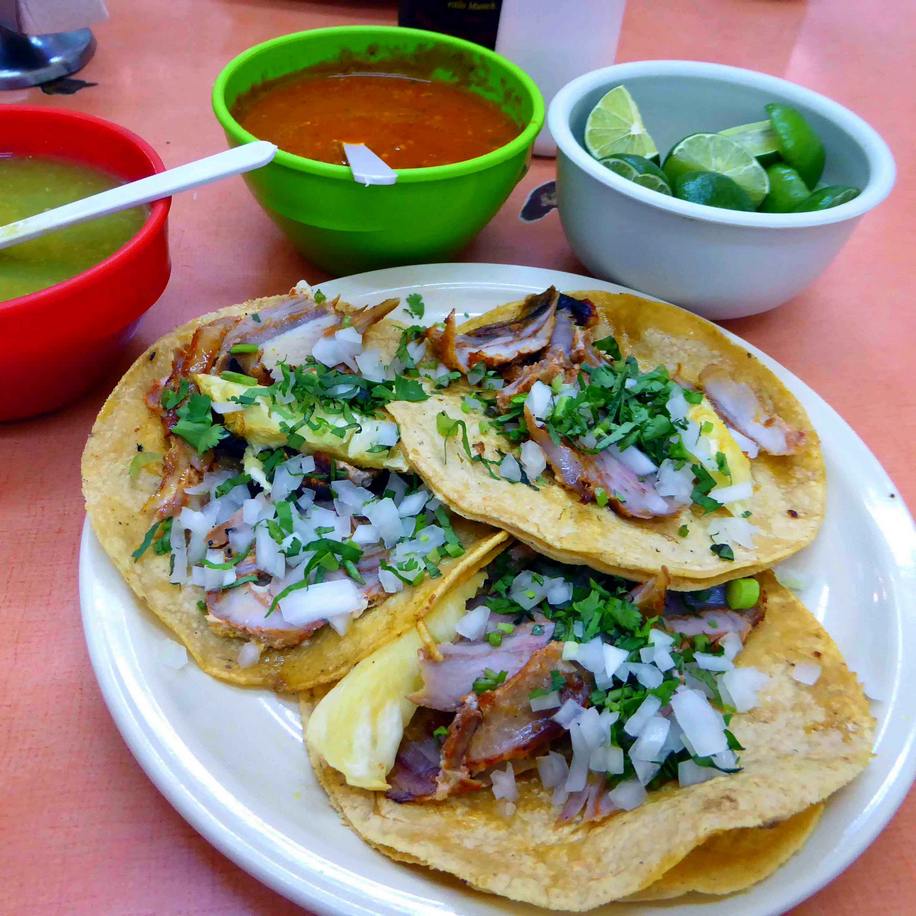 Mexico City's taco shops are having a moment—inventing new combos and flashier ways to serve them. But among old-fashioned taquerías, tacos al pastor still reign supreme. The rotating spit—usually placed out front or in a window—lures hungry diners with aromas of roasting pork, pineapple, and onion. Pile slices onto corn tortillas with a liberal helping of cilantro, red and green chile sauces, and a squeeze of lime, and you have the quintessential Mexican fast food.
Finding a favorite taquería
Taquerías are everywhere, so it's hard to choose. But when we pressed a local for his favorite spots, he directed us to Taquería Tlaqupaque at calle Isabel la Católica 16. It's a short distance north of the Alameda and west of the Zócalo.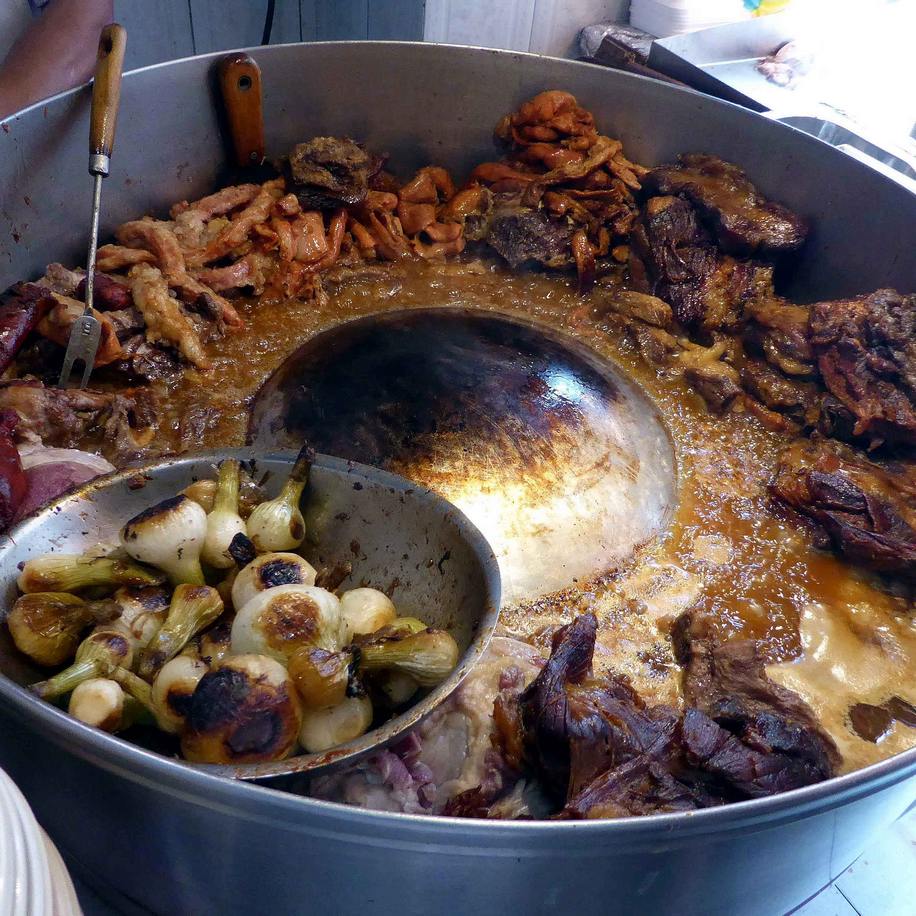 The tacos al pastor were so good that we dove deeper into the shop's specialties. After enjoying the soft, unctuous meat in the tongue tacos, we took the next step and ordered the tacos de cabeza mixto. These included tongue, lots of beef beef jowl, some lips and snout, and even sliced eyeball. They're cooking in a single pan at right. The tacos were rich and delicious—and a good reminder not to be squeamish about foods you didn't eat growing up. (Here's to you, Anthony Bourdain.)
By the way, speak up when you're seated at one of Mexico's taquerías. Otherwise, the gringo always gets the table by the bathroom.