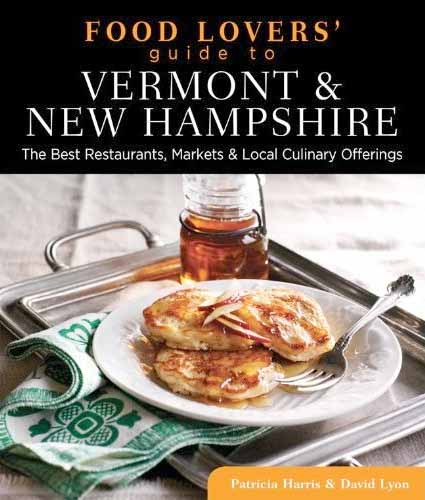 It's official. The Food Lovers' Guide to Vermont & New Hampshire has shipped to stores and is available online from Amazon and Barnes & Noble. Thanks to our efficient editors, we beat the technical publication date of July 3.
In addition to restaurants, the book highlights great shops and local food producers. Vermont may be best known for maple syrup and cheddar cheese, but there's a whole lot more. Here are some of our favorite things to bring home from the Green Mountain State.
The Red Bar from Middlebury Chocolates (2377 Route 7 South, Middlebury, VT; 802-989-1610; www.middleburychocolates.com) is the hardcore chocolate lovers' chocolate. Stephanie and Andy Jackson make all their chocolates straight from the bean. The Red Bar, says Andy, is "a throwback to the earliest known recipes." It has a wild mix of sour, mellow, toasted, and sweet notes. While the book was at press, the couple moved into spacious new quarters south of town. They re-open for business on Friday (June 15).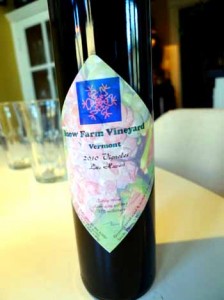 Who would expect wine—let alone good wine—in Vermont? But Snow Farm Vineyard (190 West Shore Rd., South Hero, VT; (802) 372-9463; www.snowfarm.com) produces some outstanding estate-grown varietal wines. Many are available all over Vermont, but you have to go to the winery to buy the limited-edition Pinot Noir, American Riesling, and (our favorite), the Late Harvest Vignobles, a lush dessert wine with pronounced apricot notes.
We love the controlled smoke flavor imparted at Green Mountain Smokehouse (341 Route 5 South, Windsor, VT; (802) 674-6653; www.greenmountainsmokehouse.com). Koreen and Jake Henne smoke all their meats on the premises and sell to individuals only at their factory. We like to stop for the bargain-priced bacon ends, which we dice up to use in chowders, stews, and in place of guanciale in amatriciana. (See here for our recipe.)
When we go to the farm or catch them at a farmers' market, we'll often buy a young, soft-rind cheese made by Consider Bardwell Farm (1333 Route 153, West Pawlet, VT; (802) 645-9928; www.considerbardwellfarm.com) to eat right away. To take home, we're partial to the creamy Pawlet aged raw milk cheese from Jersey cows. It's an Italian-style Toma and multiple award winner from the American Cheese Society and World Cheese championships.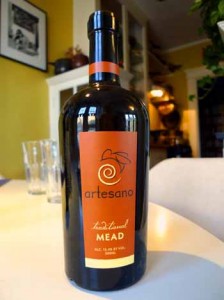 Mark Simakaski and Nichole Wolfgang taught beekeeping when they were in the Peace Corps; now they make mead (honey wine) that ranks among some of the world's best. Artesano Meadery (1334 Scott Highway (Route 302), Groton, VT; (802) 584-9000; www.artesanomead.com) produces about 1,000 cases a year. We prefer the dry traditional mead without fruit infusions.
Sheep are always grazing on the hillside when you approach Vermont Shepherd Cheese (281 Patch Farm Road, Putney, VT; (802) 387-4473; www.vermontshepherd.com), and the little sales building looks like something out of a fairy tale. You can buy yarn spun from the herd's wool as well as local honey. But we make a beeline for the refrigerator and pre-cut wedges of the best aged ewe's milk cheese in North America.