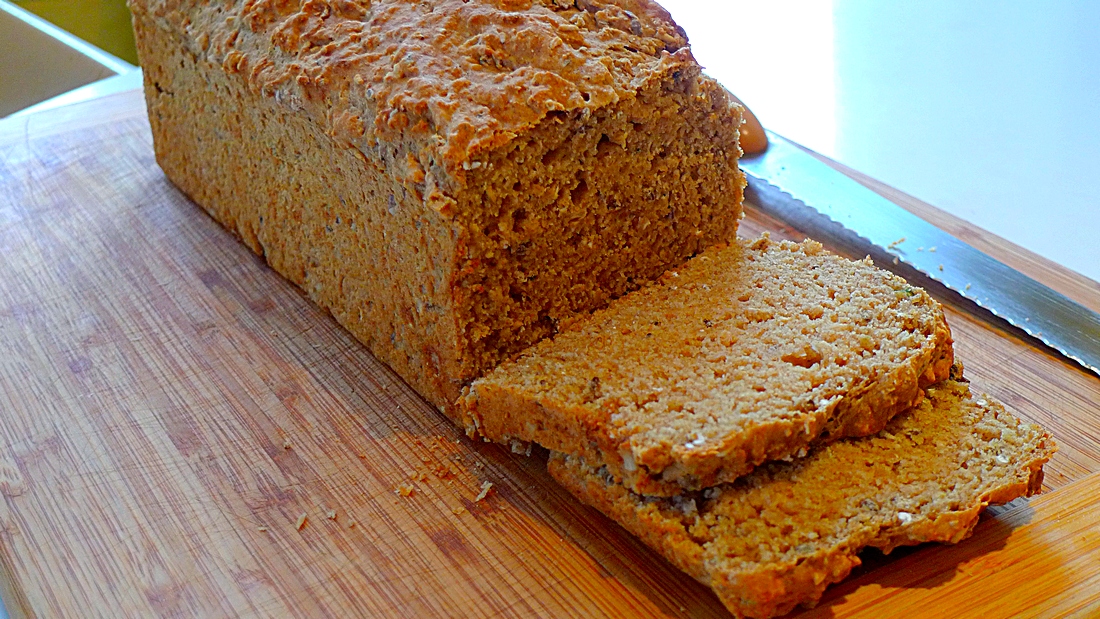 If you're following our series of posts on dining in Dublin, you might recall that our last post called for Irish brown soda bread. We realize that unless you're blessed with an authentic Irish bakery (like we are, with Greenhills Bakery in Dorchester), you'll probably have to make your own. For folks who often flub yeast breads, a delicious Irish soda bread is almost a godsend, since it's hard to screw up if you follow the directions.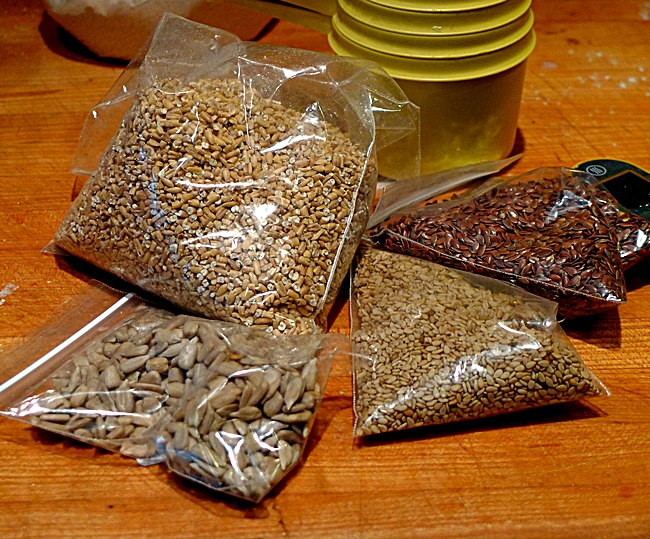 At the chic and rather new Marker Hotel in Dublin's hip Docklands district, we tasted a spectacular version of Irish brown bread on the extravagant breakfast buffet. Seeds in brown bread are nothing new, though the classic recipes only call for oat groats to add texture. This version adds the perfect balance of sesame, sunflower, and flax seeds to make the loaf interesting. It's from Rey Hortillosa, the pastry chef at The Marker, and we made only slight adjustments for North American ingredients. He provided the recipe in metric measures, and we recommend that you weigh everything with a gram scale. (Weighing the ingredients is often a key to success in baking, as it eliminates the influence of relative humidity.) For readers in a hurry or those without a kitchen scale, we've added North American volume measurements.
IRISH BROWN BREAD
Ingredients
250 grams (1 3/4 cup) whole wheat flour
250 grams (1 3/4 cup) all-purpose white flour
8 grams (scant 1 1/2 teaspoons) salt
20 grams (4 teaspoons) baking soda
50 grams (1/4 cup) brown sugar
75 grams (1/3 cup + 2 tablespoons) oat groats
1 tablespoon flax seeds
1 tablespoon sunflower seeds
1 tablespoon sesame seeds
560 ml (19 fl. oz) buttermilk
Directions
Set oven at 325°F (160°C). Thoroughly grease a bread loaf pan.
Mix all dry ingredients by hand in a bowl. Add buttermilk and mix by hand until the dough is uniformly wet and sticky. Place dough in loaf pan, being careful not to trap any pockets of air.
Bake 50-60 minutes, until top is brown.
Remove from oven and carefully remove from pan, placing loaf on wire rack to cool. To avoid gummy bread, resist the temptation to cut a slice for at least 10 minutes.