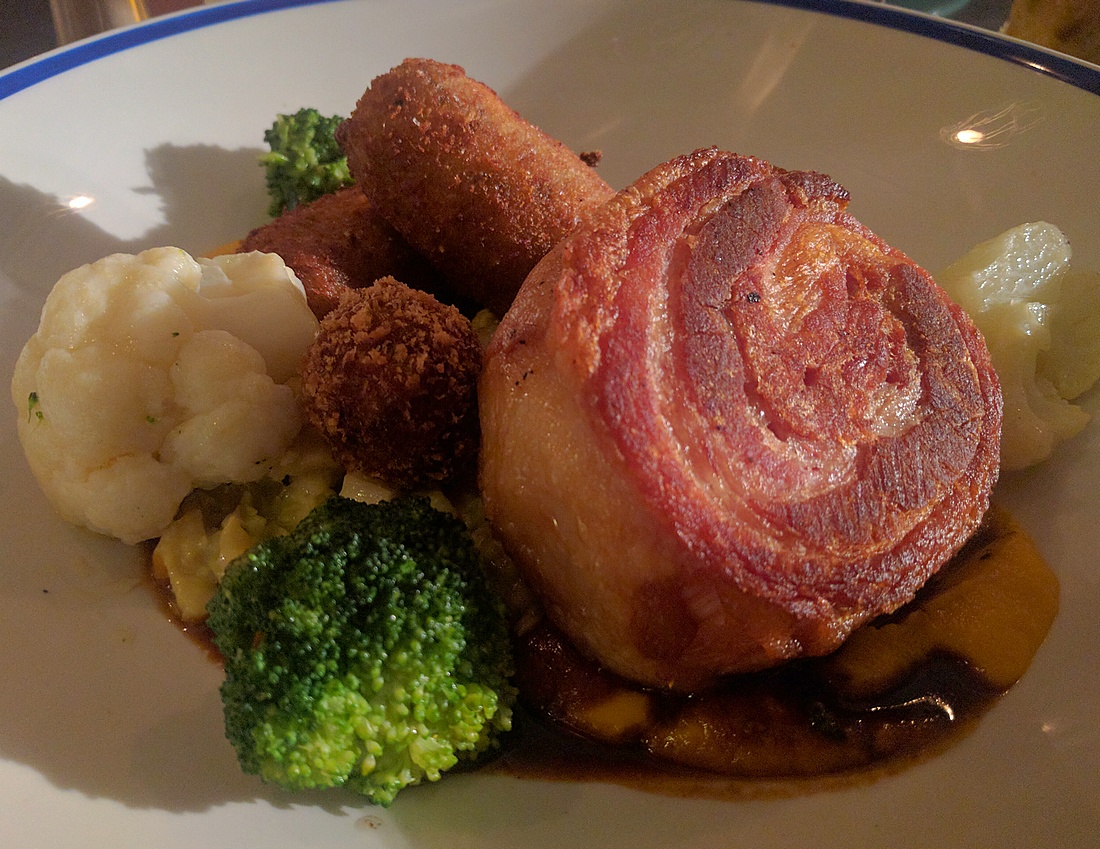 We dream of returning to restaurants around the globe just for one dish. Made in Belfast is one of those restaurants, and the dish (above) is the "crispy outdoor bred pork belly." It's on the menu in every season. Only the accompaniments change. In early November, the pork belly came on a bed of mashed potato and roasted squash with two kinds of croquettes. One contained black pudding (blood sausage) and apple. The other had roasted pulled pork. Pieces of broccoli and cauliflower nestled beside the meat, while a cabbage-carrot slaw in creamy sauce puddled on one edge. The garlicky pork jus pulled all the flavors together.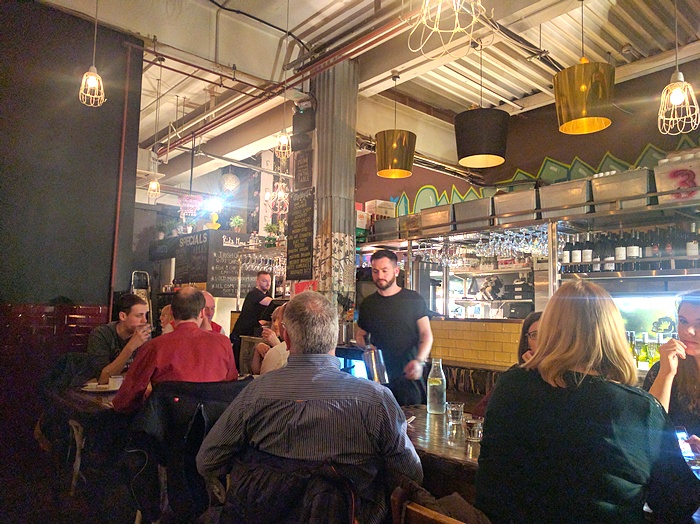 This was a brilliant 21st century adaptation of traditional Irish fare. The veggies were fresh and bright. The charcuterie in the croquettes was rich enough and no more. And the pork belly was meaty and luscious. It seemed to reflect every happy day that hog had enjoyed, which was much of the reason we ordered it. Restaurant founder Emma Bricknell makes humane, ethical treatment of animals one of the cornerstones of her mini-empire of three Belfast restaurants. Her other guiding principle is to buy local, so the menus are highly seasonal.
Multiple Options
Since we were walking from our hotel and it was raining, we opted for the closest of the three: Made in Belfast City Hall (Wellington Street, 028 9024 6712, madeinbelfast.com). The original 2009 spot is Made in Belfast Cathedral Quarter, and it's celebrated for its quirky thrift shop décor. The newest of the group is Made in Belfast The Grill, also in the Cathedral Quarter. It emphasizes burgers and steaks. All three serve some variation of roasted pork belly—currently co-starring creamed minted cabbage.