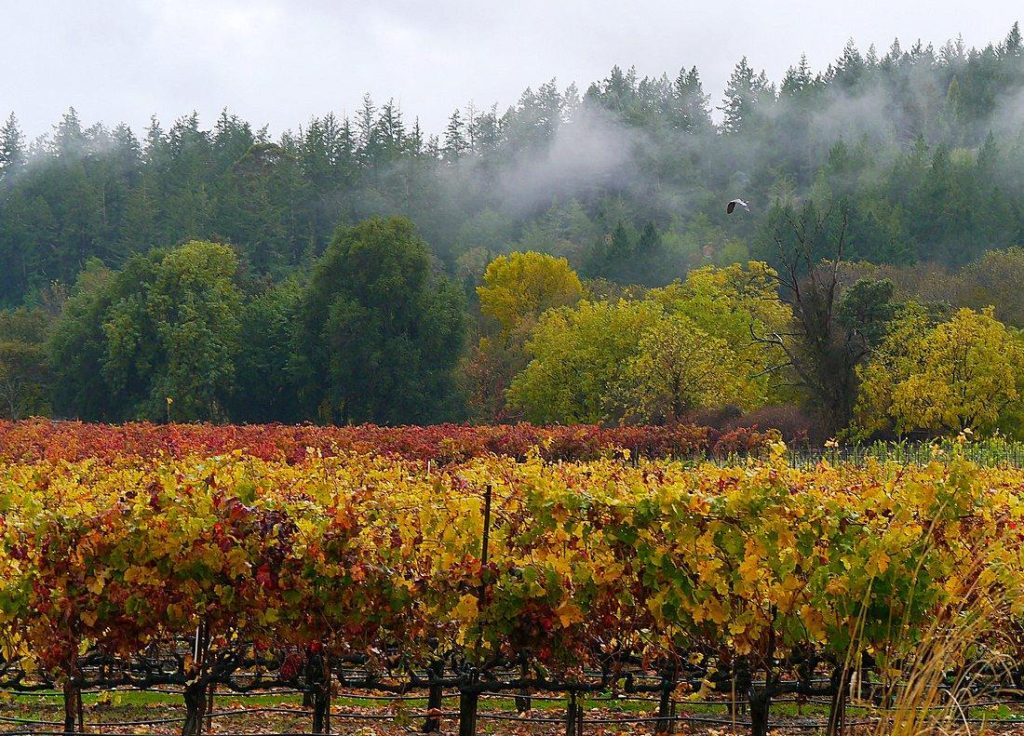 The success of the 2004 film Sideways made California Merlot unpopular for a while. But the dip in that red's reputation might have made helped clear the way for the winery and tasting room at Comstock Wines (1290 Dry Creek Road, Healdsburg, 707-723-3011, comstockwines.com, tastings $20-$50). The photo above looks out the back of Comstock's tasting room to old Merlot vineyards. (That's a blue heron flying over the vines.) Many more vines were sacrificed to clear ground to build the winery, tasting room facility, and wine club residence. But not too many. Founded in 2012 using much older vineyards, Comstock still makes an outstanding Merlot that shows the restraint of the cooler Dry Creek Valley climate but bursts with black currant and violets.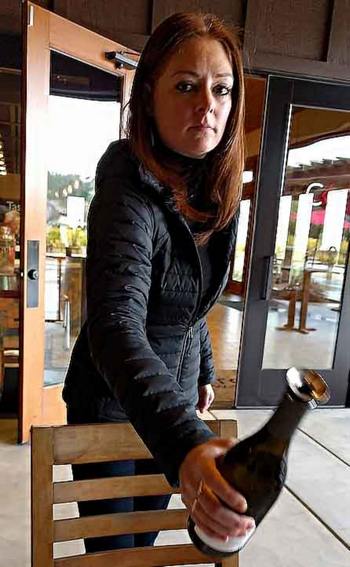 Currently producing about 6,000 cases per year, Comstock sells all but a few cases at the winery or to the 500 members of its wine club. (A small allotment goes to a few area restaurants.) By the way, all proceeds from the sale of the remaining stock of Comstock's excellent 2012 Zinfandel ($42) go to aid the victims of the Sonoma wildfires.
Comstock offers a lot of tasting options. On the first Sunday of each month, visitors can opt for the Sunday Brunch White Flight ($40). Sips of Sauvignon Blanc, Viognier, Chardonnay, and Pinot Noir are paired with your seasonal brunch bites. We caught the Wine and Pizza Pairing, offered the second Saturday of May and July-October or by appointment ($50, or $40 for wine club members.)

Pairing wine and pizza
We had always thought that pairing wine and pizza was our own little secret, not to be divulged in the polite company of wine folk. But Comstock is full-on Sonoma casual—and Healdsburg-based pizza oven company Mugnaini (mugnaini.com) has elevated the simple pie to high culinary art. The cooks at Comstock have come up with some inventive toppings that help bring out the characteristics of the wines.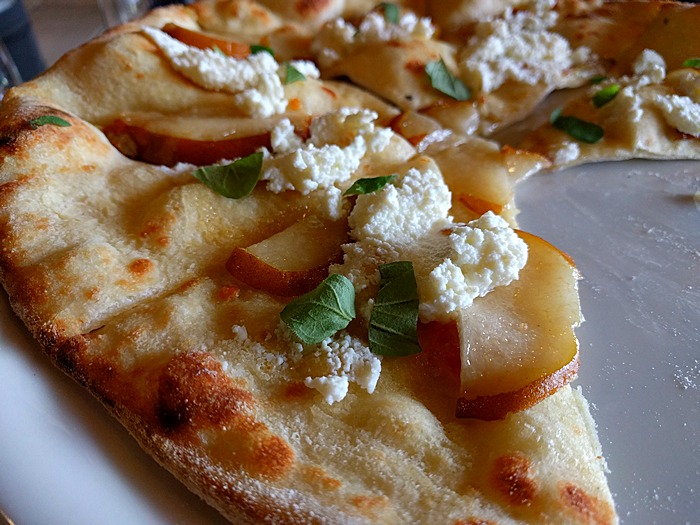 Our favorite combination was the 2015 Russian River Valley Viognier with a restrained pizza brushed lightly with peach-bourbon sauce and slices of ginger-soaked pears and topped with crumbled chevre. The Viognier shows orange blossoms and candied peach on the nose, and the slight tartness of the wine cut through any sweetness of the toppings.
Another outstanding pairing brought together a red pepper and prosciutto pizza with a glass of 2013 Zinfandel Dry Creek Valley. The salty notes of the prosciutto were an especially good complement to the dark bramble fruit that dominates this Zin. The sweet red peppers accentuated the coriander, clove, and toasted spice notes of the mid-palate.
That's definitely our idea of a pizza party! Visitors electing the pizza pairing, by the way, are invited to play on the winery's bocce court after lunch.