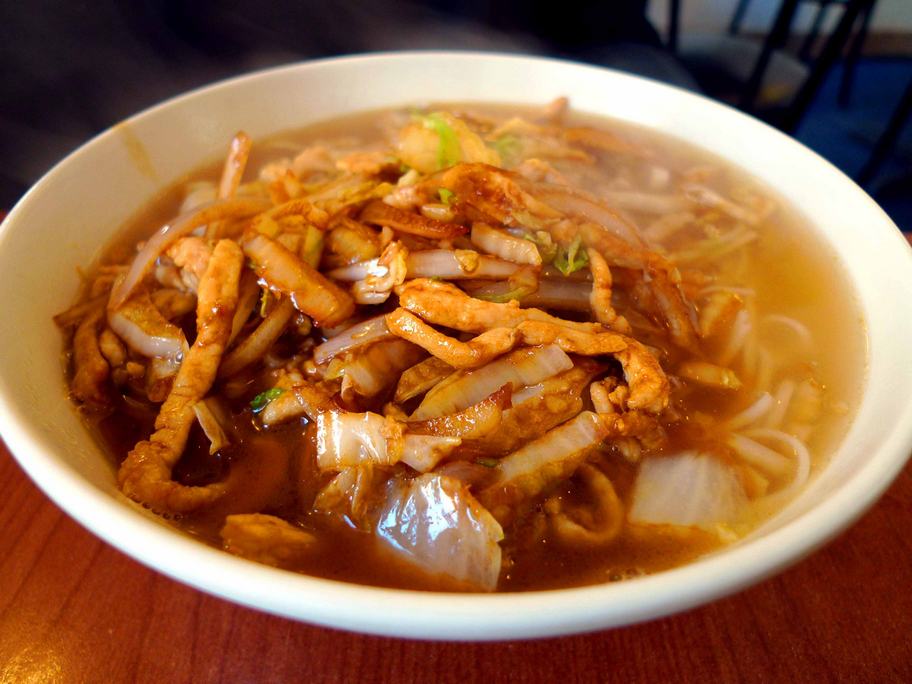 Montreal's small but bustling Chinatown sits between the east end of downtown and Old Montreal. It's literally steps from the Place des Festivals where outdoor concerts and performances take place during the Jazz, Circus, and Comedy festivals.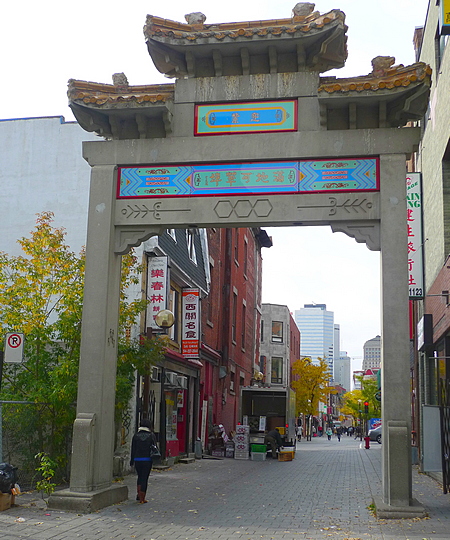 The neighborhood is a remnant of the days when Chinese laborers helped build the Canadian railroads, which were headquartered in Montreal. Like most Chinatowns in North America, the community has welcomed immigrants from Southeast Asia. (Montreal is a worldwide magnet for people leaving former French colonies, including Indo-China.) Nonetheless, the neighborhood still maintains a Chinese identity.
Pedestrian rue de la Gauchtière is lined with all manner of gift shops, grocers, and restaurants. But at lunchtime (any day but Monday), we like to detour to Restaurant Noodle Factory, a tiny Shanghai-style noodle shop. If we are in luck, we'll see the chef behind a big window making the noodles by hand. The process of rolling and slapping the dough into long, thin strands almost seems like a magic trick. The shop uses a lot of noodles every day, including in stir-fried chicken, beef, pork, or vegetable dishes. We think they are even better in the delicious and filling soups. We like the pork and vegetable, but many of the Chinatown locals opt for smoked fish. 1018 rue Saint-Urbain; (514) 868-9738. Metro: Place d'Armes. restonoodlefactory.com. Cash only.