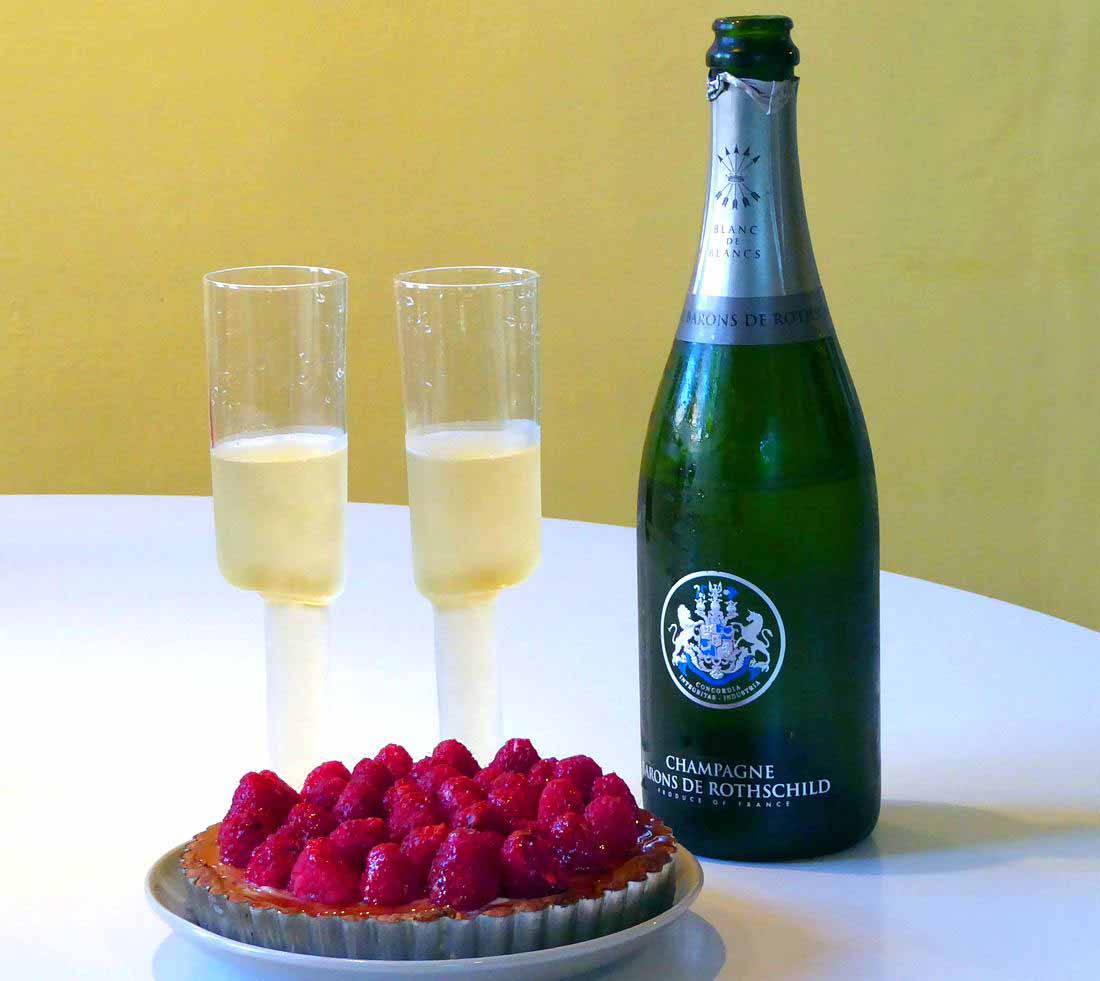 What was our best bubbly of 2015? We've been fortunate this year to enjoy some spectacular sparkling wines, from a range of proseccos to an elegant pink Franciacorta to several cavas and crémants that we simply drank without taking notes or photographs. (Even wine and food writers are entitled to a day off.)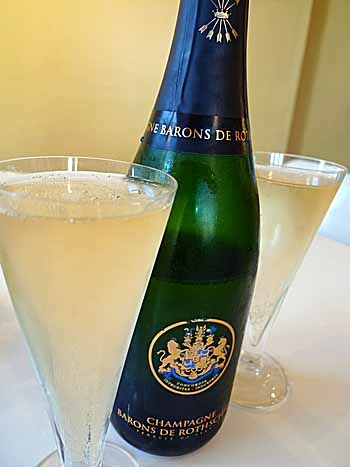 But the champagnes of Barons de Rothschild (www.champagne-bdr.com) really took us through the seasons. We started off in warm weather with the non-vintage brut, which is the company's anchor champagne. It's blended with 60 percent chardonnay (mainly grand crus in the Côte des Blancs) and 40 percent pinot noir (principally from the villages of Verzenay, Ay, Mareuil-sur-Ay, and Bouzy). It has a Rumpelstiltskin straw-gold color, a faintly yeasty aroma, and fine and persistent bubbles, The full mouth feel and abundant acidity make it an excellent food wine, even with something as complex and spicy as mole amarillo. (Mexico did have a French emperor for a while, after all.) The BDR brut retails around $80.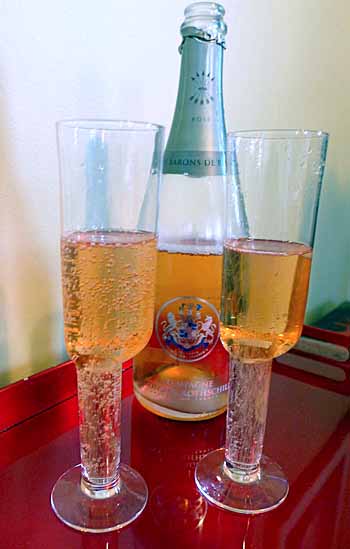 Come fall, we moved along to the non-vintage rosé, which might be our favorite sipping champagne of BDR's non-vintage portfolio. It is produced from 85 percent chardonnay (again, mainly grand crus in the Côte des Blancs) and 15 percent pinot noir from the Montagne de Reims. Some of that pinot noir juice goes in with the chardonnay at first fermentation, and some is fermented as a red wine before being blended together. The blend marries in the cellar for at least three years before dosage, then another six to nine months after disgorgement. The result is a wine with strong fruit and floral characteristics, with undertones of raspberry, rose petals, and sweet-tart wild strawberries. The color is a salmon pink, which accentuates the spiral of bubbles from the bottom of the glass to the top. We like watching the dance of the bubbles. How long do they last? They're still prickling the tongue when we empty the last glass. The BDR rosé retails for around $105.
For our money (about $115), the blanc de blancs is the most elegant of BDR's non-vintage champagnes and the perfect wine for the winter holidays. It is crafted entirely from chardonnay grown in the signature Champagne crus of Avize, Cramant, Mesnil-sur-Oger, Oger, and Vertus. It is a little paler than the brut, slightly more acidic, and infinitely more sophisticated. Although it has a citrus-like freshness, some of the flavor notes include raw almonds and white peaches. The bubble profile can only be called creamy. It's great by itself, but we think it's the perfect pairing with a fresh raspberry tart (as shown above), since the bubbles cut through the unctuousness of the butter crust and pastry cream, while the acidity and mineral notes accentuate the flavor of the raspberries.