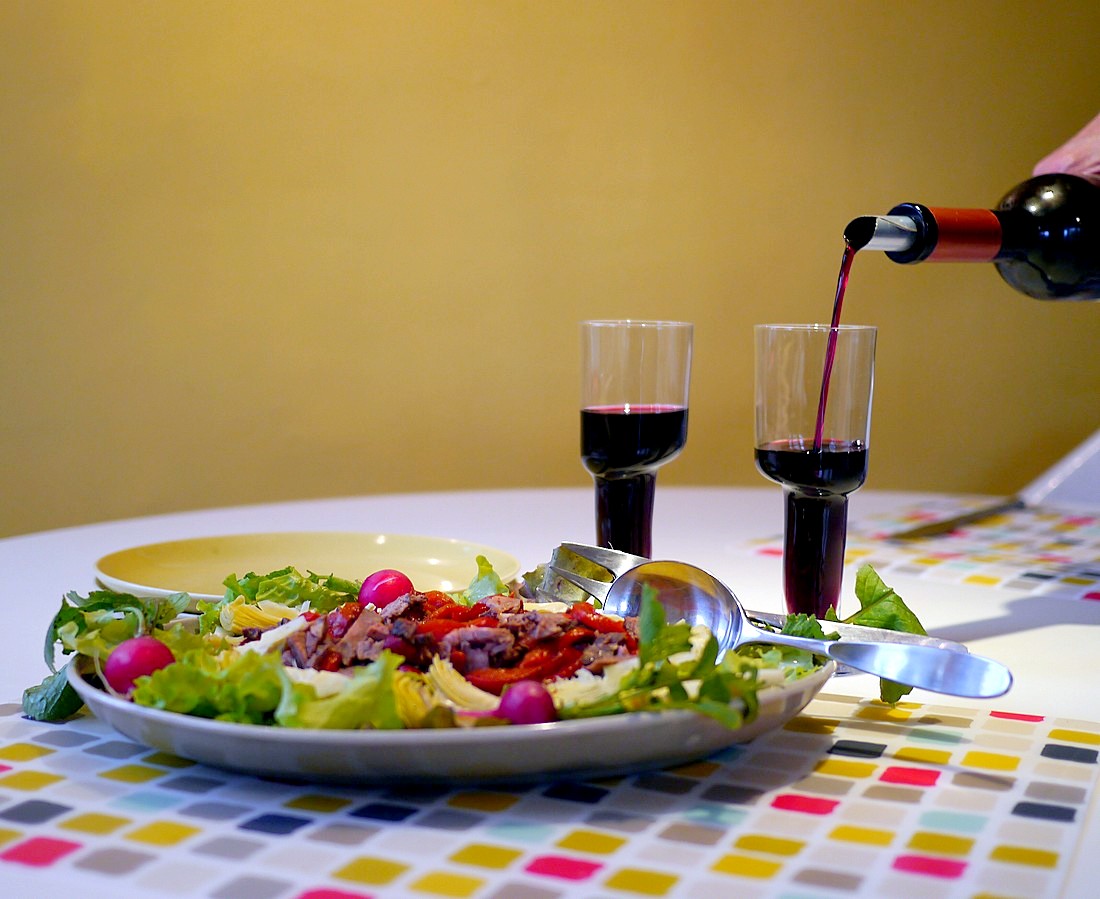 As we work our way through some exciting wines from D.O. Utiel Requena in Valencia, Spain, we were pleased to try the flagship red from Bodegas Vibe called Venusto. Early in 2015, this new winery took over the land and facilities from a previous winery heavily invested in international grapes. Winemaker Juan Carlos Garcia changed that focus immediately. His attention is riveted on Tardana, a local white grape, and Bobal, the red signature of the D.O. Judging by the 2015 Venusto, Garcia found the sweet spot with his first release. He is making an intense, spicy, well-structured Bobal that is extremely food-friendly.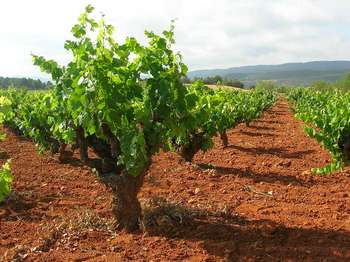 Fermented on the skins for four days to pick up saturated color, it pours as deep black cherry liquid with a nice viscosity that displays long legs in the glass. The red clay soils (right) in which these vines were planted in 1960 provide a haunting spiciness to a wine rich in fruit. The nose is a mix of strawberry and black cherry with herbal mint notes. In the mouth, dark anise flavors fill out the palate. Despite four months in American oak, Venusto is blessedly free of the strong vanillin aroma and green astringency that so many soft reds pick up as a bad habit from their American cousins. Tannins are soft and round, and the finish lingers with fresh notes of mint, anise and cherry. Garcia has achieved a lovely balance of Bobal fruit with freshness and structure.
Last we heard, Bodegas Vibe (www.bodegasvibe.com; tel +34 653 964 158) was looking for American distribution. Venusto would make a spectacular red for many restaurants. We found it especially nice with a salad of garden lettuce, roasted and sliced red peppers, and about a quarter pound of medium-rare boneless ribeye per person cut matchstick size. Dress with this very garlicky dressing that is somewhere between a Caesar and Catalan-style aioli.
STEAK SALAD DRESSING
Ingredients
3 cloves garlic, grated
1 tablespoon Dijon mustard
1 lemon, juice and grated rind
1 tablespoon sugar
1 teaspoon salt
2 tablespoons mayonnaise
1/2 cup olive oil
Directions
Combine ingredients through salt in small food processor. Mix well. Add mayonnaise and mix again. With motor running, drizzle in the oil until incorporated into a thick dressing. Use sparingly.