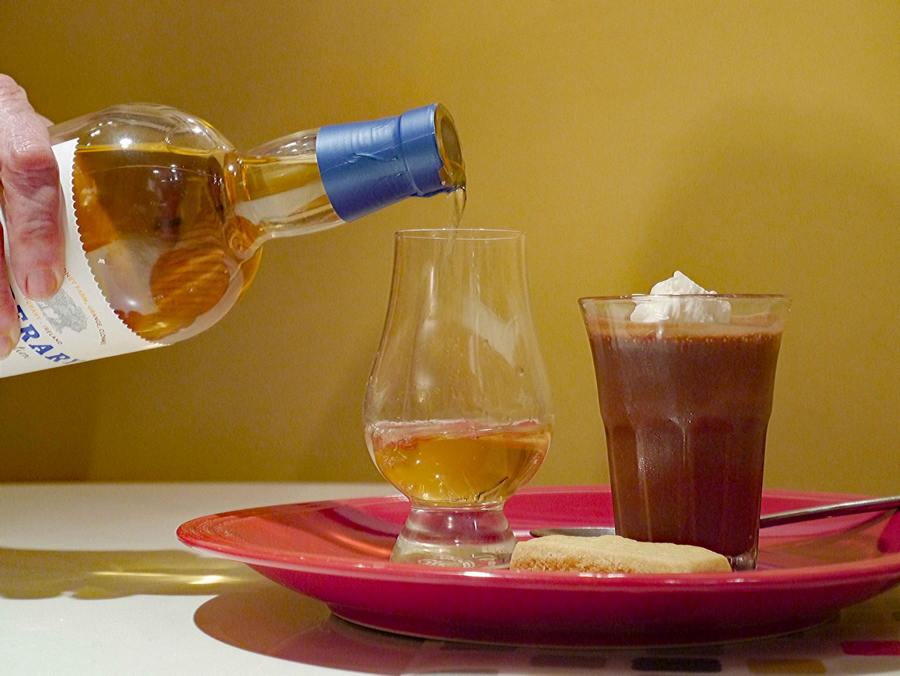 With clear spirits grabbing most of the attention these days, it's great to see that whiskey, too, is having its moment. Kentucky's big distilling companies are spawning specialty offspring almost daily, it seems. New Scotch whiskies are proliferating at such a rate that we wonder if the turf-cutters can keep up. And now we have an intriguing offering from an Irish boutique distillery that launched in March 2016.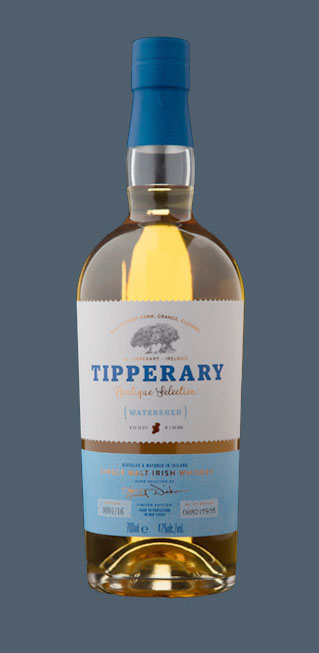 Tipperary Boutique Distillery (Newtownadam, Cahir, County Tipperary; tipperarydistillery.ie) is a joint project of three talents. Jennifer Nickerson, who grew up in the Scotch whisky industry, manages the company. Stuart Nickerson, a 35-year veteran of Irish and Scottish distilleries, advises on the technical issues. Liam Ahearn, Jennifer's fiance, grows the barley on his family's Ballindoney Farm outside Clonmel.
The distillery is still under construction. Even if the facility is finished this year, it will still be three years before Tipperary's own spirits can come to market. (By law, Irish whiskey requires a minimum three years of barrel aging.) In the meantime, the partners have sourced mature Irish whiskies that reflect the three styles they intend to make. The barrel proof spirit has been cut to 47% with the farm's own pure water. We got our hands on bottle 959 (of 1,702) of Tipperary Watershed batch 0002/16. Nickerson chose just six first-fill bourbon casks for each batch.
WHAT TO EAT WHILE DRINKING WATERSHED
The American oak from the bourbon casks imparts a distinct vanilla profile to the spirit, which competes with fruity aldehydes on the nose. It's a light-toned whiskey—more Irish tenor than baritone. Think of the high part of Danny Boy. It starts in the mouth with a black pepper heat that mellows into brown fruit notes of raisins and prunes. The warm finish is like honey and butter.
Pairing whiskey with food is harder than pairing wine, but the key is to look for complementary rather than similar flavors. This whiskey is excellent with soft goat cheese, for example. Its honeyed qualities play well with the tart tang.
But the best pairing of all, we decided, is the one shown above: a dram of whiskey with chocolate mousse and a buttery shortbread cookie. The fruitiness of the spirit accentuates the chocolate and the vanilla opens up the buttery sweetness of the shortbread. We used Walker's shortbread, though our own saffron shortbread would also be excellent. The chocolate mousse is a recipe we published a few years ago.
Watershed carries a suggested list price of $65.