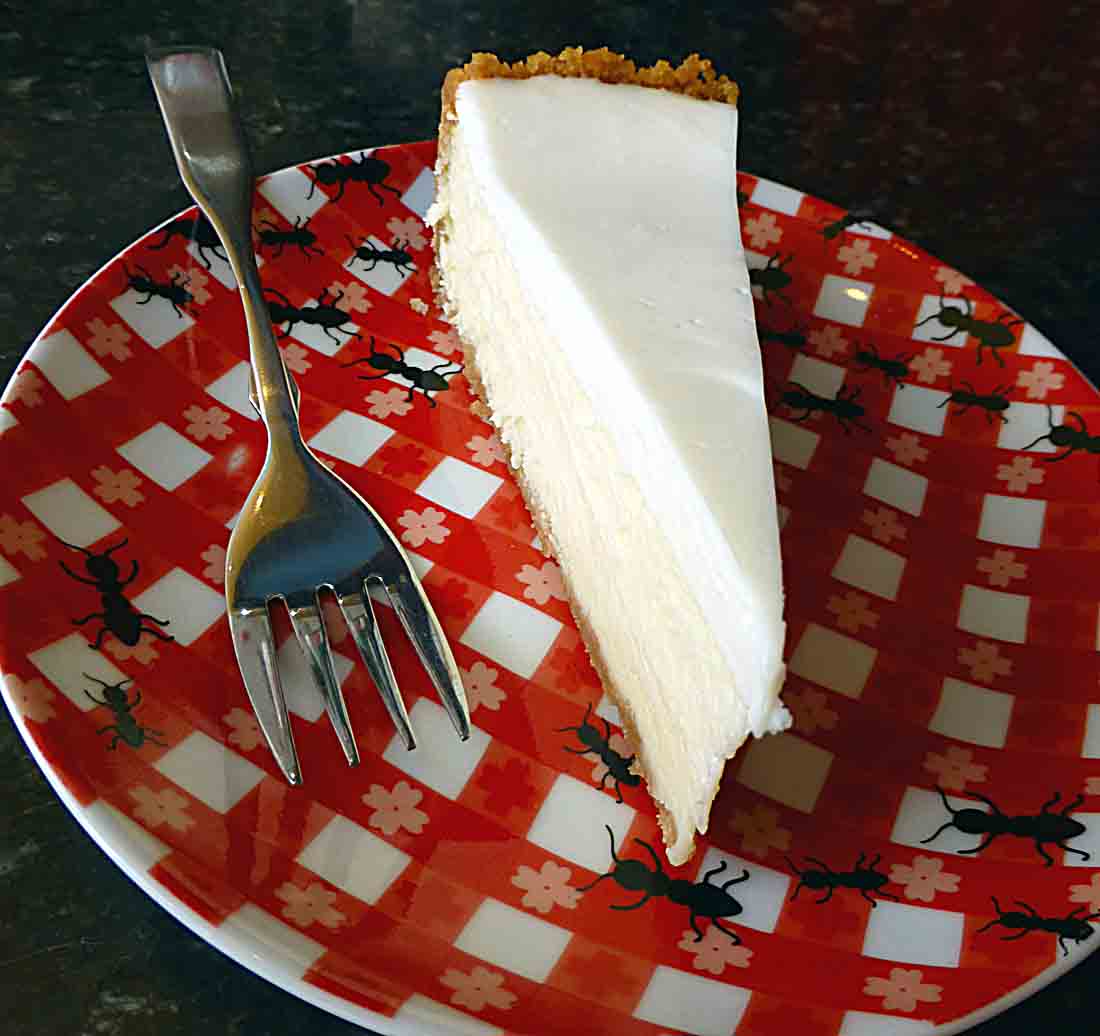 With its bright red and yellow exterior, Otto Cake (1127 12th Ave., Honolulu; 808-834-6886; ottocake.com) is one of the most colorful storefronts in Kaimuki—and proprietor Otto is easily one of the neighborhood's more colorful characters. Otto, who uses only one name ("like Sting," he says), plays bass in the band 86 List and is a cheesecake maker extraordinaire. He opened his shop in Kaimuki in 2013 and tempts customers with nine different flavors per day from a total of 270 that he has developed.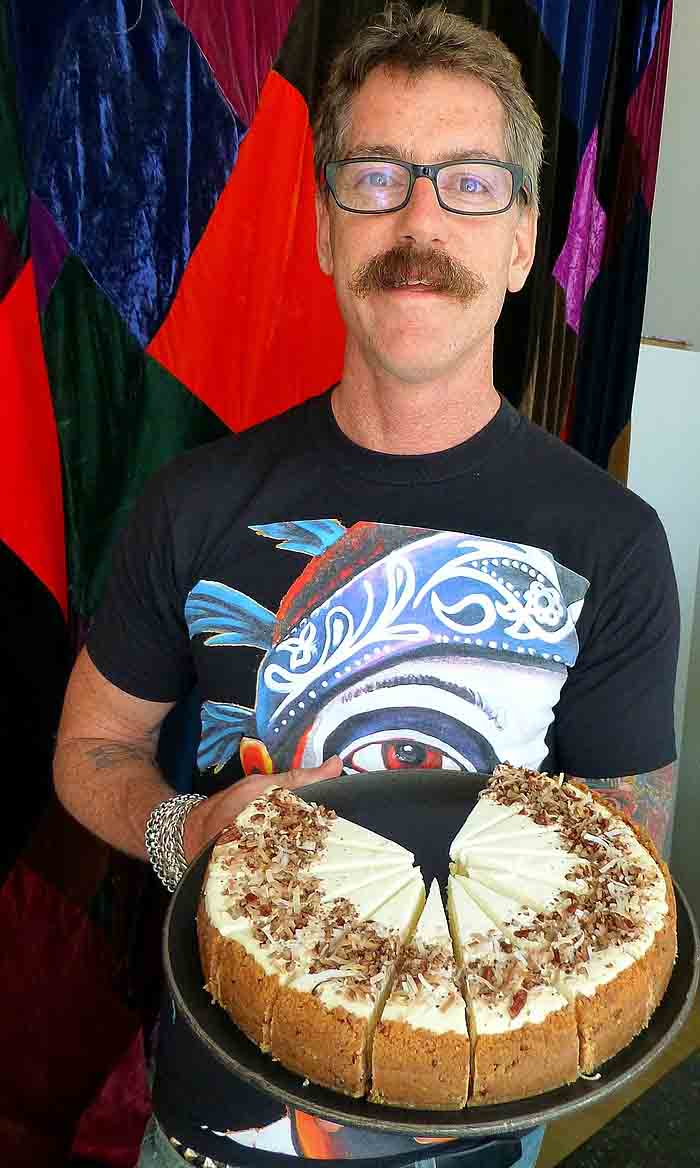 On any given day he might draw from the flavors of the island for haupia (coconut milk) or lilikoi (passionfruit) cheesecakes or for a combination such as macadamia-pineapple-coconut. Less subtle choices might include chocolate peanut butter, orange chocolate chip or Chinese almond cookie. He also delights in finding just the right crust to complement the flavors of the filling. He uses an orange cookie crust for the lilikoi cheesecake and pairs a cinnamon crust with a Mexican chocolate filling.
Otto declined to share a recipe. But he did offer a few tips to help home bakers avoid some of the most common mistakes in making cheesecake. To begin with, he says, all ingredients should be mixed by hand to avoid over-emulsified, pasty results. And neither the crust nor the filling should be overly sweet. If you are using ingredients that have a lot of natural sugar, he says, cut down on the amount of added sugar.
"Timing in the oven is the most important thing," he says, noting that most people overcook their cheesecake. If your cakes tend to be crumbly, that's probably why. Finally, he says, "do not use a water bath." That might be fine for a pudding, but not for a cake.
And, it almost goes without saying: Have fun!