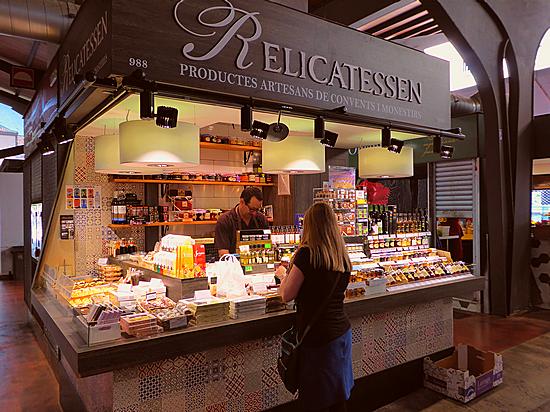 Relicatessen in Barcelona solved a problem for us. When we're in Spain for any extended period, we enjoy seeking out the cookies, sweets, and other foodstuffs from the country's 38 monasteries and convents that make products for sale. Often that means placing money on a revolving window (called a retorno) and getting a box of cookies, a jar of jam, or a pot of honey in return.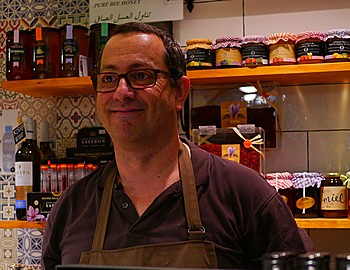 But we're not always in a town with a cloistered order that makes products for sale. Thank god (so to speak) that Francisco Vera opened Relicatessen (www.relicatessen.com) three years ago in stall 988 in the Mercat Sant Josep, better known as La Boqueria. Located right on La Rambla in a Modernista-style iron frame shed, the Boqueria is one of Barcelona's most popular attractions. Vera sells the edible products of 11 of the country's monasteries and nunneries along with some other gourmet items, such as olive oil and saffron.
To get to Vera's stall, you'll walk past heaping pyramids of fresh fruits and vegetables, refrigerated cases of big cuts of meat, cured mountain hams hanging from above, and vast swathes of crushed ice with fish so fresh that their eyes gleam clear and bright.

Temptations from on high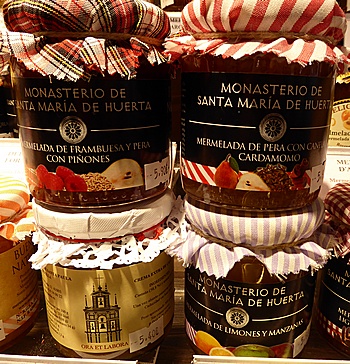 Vera sells 36 different marmalades, including the signature Spanish bitter orange. The religious order at Monastario de Santa María de Huerta in Soría crafts some of the more sophisticated flavors, such as pear, cinnamon, and cardamom or the combination of kiwi, lemon, and tequila.
There are honeys from the mountains and honeys from fields of anise or groves of madroño trees (strawberry trees). There is dulce de leche "bottled in silence." The Convento Purísima Concepción makes dulce de membrillo (a quince preserve that's delicious with Manchego cheese) and Turrón de la Abuela (nougat studded with roasted almonds) that claims to be just like Spanish grandmothers make it. The Monjas Jerónimas Constantina infuse their vinegars with a range of flavors, not least among them mint, rosemary, and garlic.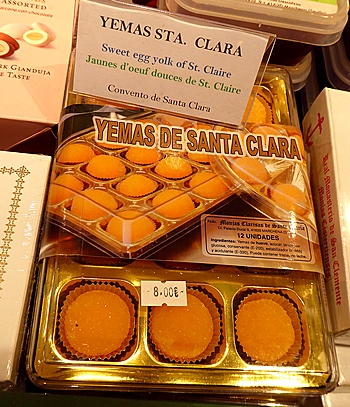 The most popular treats, Vera says, are polvorones, almond shortbread sables made by the Carmelitas Descalzas and Yemas de Santa Clara, candied egg yolks. Legend says that the nuns invented this way of preserving yolks in the late medieval period, when the egg whites were used to clarify wine. The products are so heartfelt that they make nice gifts that also help preserve the vanishing religious vocations. Pressed for his favorite among the many temptations, Vera admits to being most fond of the really good chocolates made by the Monjas Jerónimas.