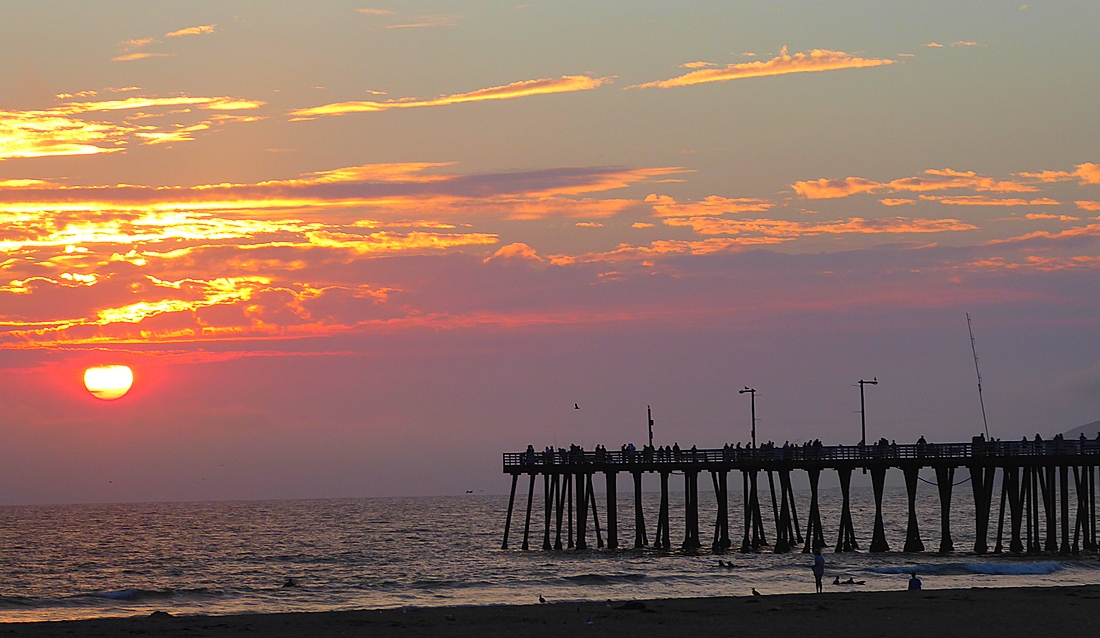 California beach country is often also wine country. On the Central Coast, wineries nestle in the foothills of the Santa Lucia mountain range only about five miles from the ocean. The San Luis Obispo wine country comprises about thirty wineries squeezed into the hills between Arroyo Grande in the south and San Luis Obispo in the north.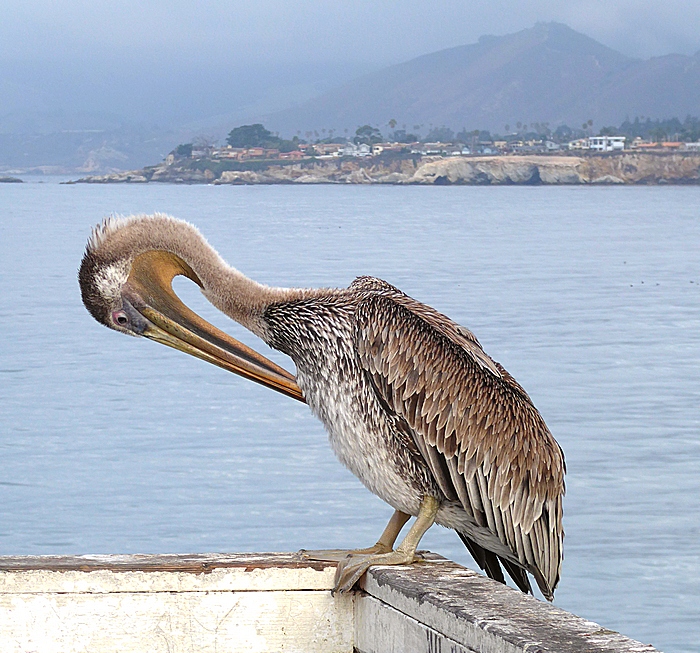 Over the hills in Pismo Beach, Lissa Hallberg of the Tastes of the Valleys wine tasting bar and bottle shop was eager to introduce me to their products. The coastal village just over the mountains from Arroyo Grande boasts a long strand of soft sand. The town resists modernization, preferring to embody the classic, low-key beach getaway. In the morning, fishermen cast for Spanish mackerel off the 1,200-foot pier where seagulls and pelicans also perch. A gentle surf usually accommodates boarders and everyone can find enough sand to spread out a blanket. Dog walkers and joggers follow the shore south to wander among the undulating dunes. Shorebirds touch down in little lagoons, taking turns flap-flap-flapping to shake out their wings once they land.
Waiting for the sun to go down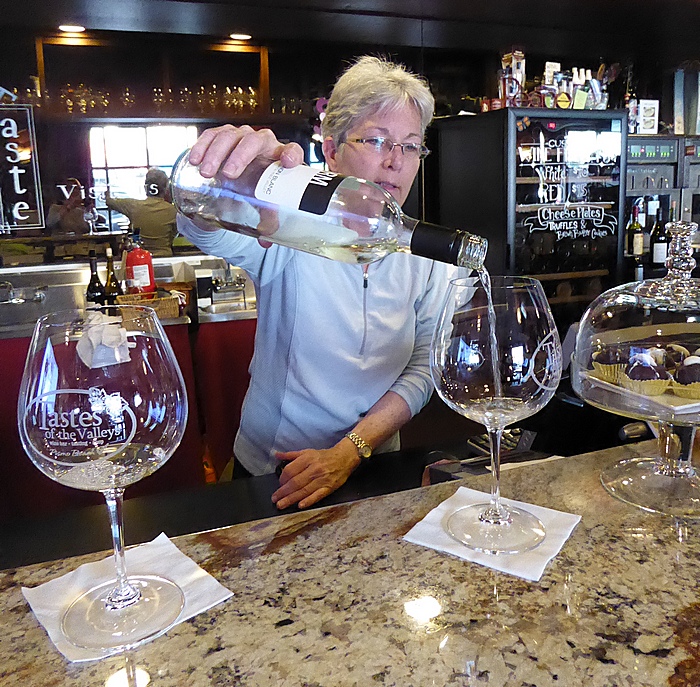 As befits a beach vacation, Pismo Beach boasts plenty of arcades, salt water taffy pullers, ice cream parlors, and retro souvenir shops. But when the sun sinks low in the sky, all eyes turn to the pier. Local custom dictates buying a bottle of wine, pouring some into a Solo cup, and strolling down to the pier before sunset. I selected a bottle of Laetitia Vineyard and Winery Estate Chardonnay. Hallberg grimaced a bit at the thought of the plastic party cup adulterating the honeyed, mineral-driven taste of the wine from the Arroyo Grande Valley. (The region resembles Champagne in its soils and growing conditions, and the best wines are simple and unoaked.) Hallberg needn't have worried. Watching the sun set, the taste of terroir came through fine without a crystal glass. I could get used to the ritual.
Tastes of the Valleys is at 911 Price Street, Pismo Beach; 805-773-8466; www.pismowineshop.com.