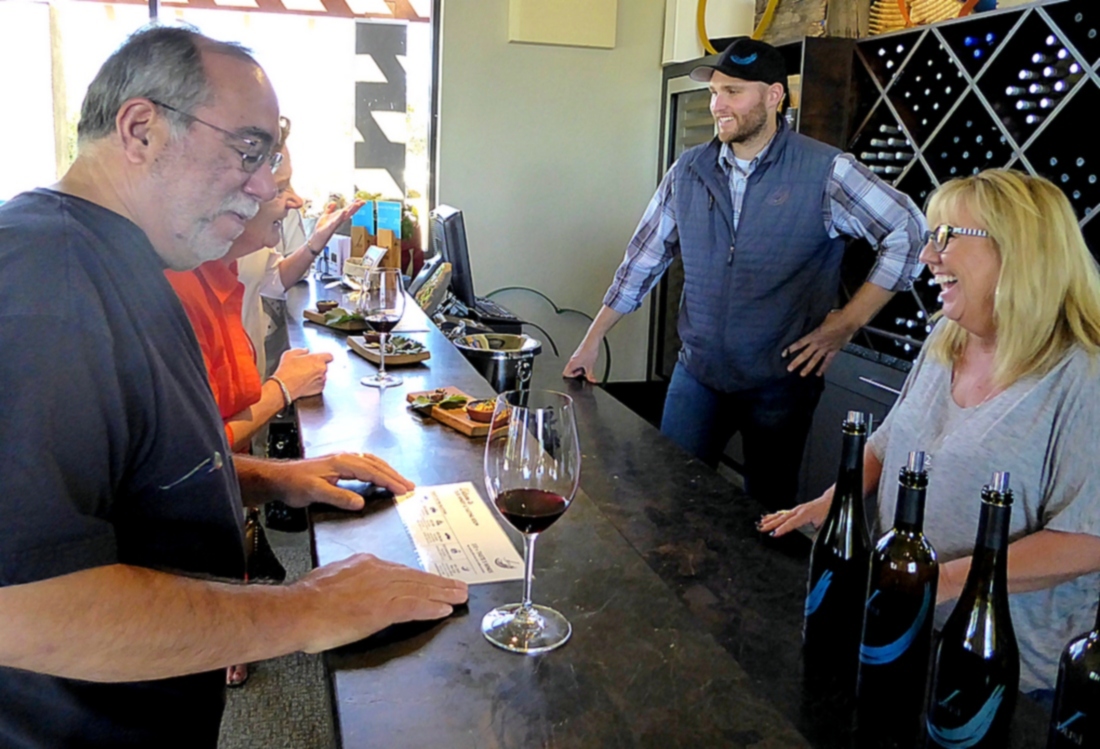 Paso Robles has a frontier spirit. Located about halfway between Los Angeles and San Francisco, the Central Coast community lends its name to California's fastest growing wine region.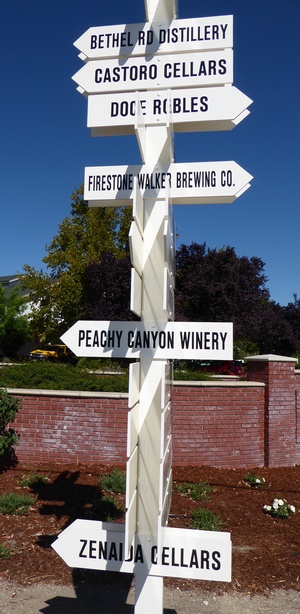 Known since Native American times for its thermal hot springs, Paso (as locals call it) had only 35 wineries in the late 1990s. But this district of limestone bedrock and huge day-night temperature differential has caught the eye of winemakers large and small. Located in the foothills of the Santa Lucia mountain range about a half-hour drive from the Pacific Ocean, the region boasts more than 250 wineries and 26,000 acres planted in more than 40 wine grape varietals. The power of Paso Robles goes well beyond the numbers. The palpable air of experimentation and possibility is so infectious that even short-term visitors get a lift.
Upscale boutiques, Western-style clothiers, restaurants, cafes, and more than 20 wine tasting rooms give a bustling air to the tidy downtown around City Park. While downtown is the best place to taste across the whole region, many vineyards are nearby. On Highway 46 alone, 25 tasting rooms dot the roadside within a five-mile stretch.
Coy and Sarah Barnes founded the first wine tour company in Paso. Their Wine Wrangler (the winewrangler.com) offers both half- and full-day tours.
"Wine has been grown here for as long as in Napa," says Coy, "but the area is not as well known. There are only about one-third as many vines as there are planted in Napa. But it is an area that is young, growing, full of people who like to experiment." Even a short tour gives a sense of the proud history and dynamic growth that give the region its unique character.
J Dusi shows Zin is no sin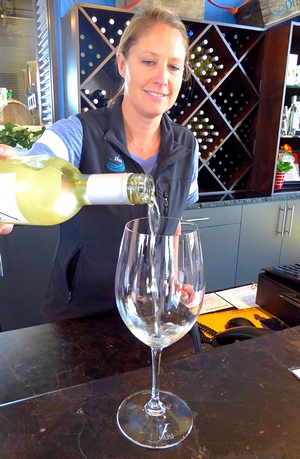 Janelle Dusi is the fourth generation of a grape-growing family. She grew up on 100 acres planted in old-vine Zinfandel. "We're farmers. My great grandfather began growing Zinfandel in the 1920s," she says. "It's Paso's heritage grape and the vineyards are still intact and family-owned."
Her grandfather taught her the basics of winemaking and she is now both winemaker and proprietor of J Dusi Wines (1401 CA-46, Paso Robles; 805-226-2034; jdusiwines.com). True to her family roots, Janelle makes a medium-body Zinfandel.
"I restrain the jam and alcohol. I'm not embarrassed to do a more restrained style with a little more finesse," she says. "I don't need to come out of the gates with a chewy meal in a glass. My wine is more food friendly."
While she is proud of her Zinfandel, Janelle has become increasingly interested in some of the most full-bodied Rhone grapes. She produces single-varietal bottlings of Grenache, Syrah, and the Rhone-like Petite Sirah.
SummerWood strikes a French pose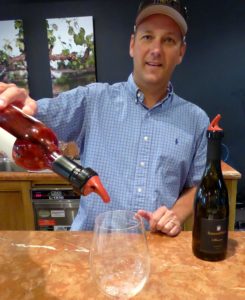 Shayne Kline, general manager at SummerWood Winery, agrees that Rhone grapes are a good fit for Paso Robles. "This area is known as the 'Rhone zone,'" he says. He points out that the weather and the soils in the two regions are comparable, while noting that the night-time cooling is the most important aspect of the climate.
SummerWood (2175 Arbor Road, Paso Robles; 805-227-1365; summerwoodwine.com) is known for its limited-production American Rhone and Bordeaux wines and for Cabernet Sauvignon, a favorite of winemaker Mauricio Marchant.
"I'm originally from Chile, and I love Cabernet," Marchant says, He spent time working in Napa Valley where "it's Cab and Chard all day long. Here we're still learning, trying to figure out what will work. Trying new things all the time. I love Syrah—powerful, inky black, manly man wine." He also makes a huge, intense Rhone-style Mourvèdre.
Villicana shows a spirit of its own

Alex and Monica Villicana of Villicana Winery & Vineyard (2725 Adelaida Road, Paso Robles; 805-239-9456; villicanawinery.com) share that sense of adventure.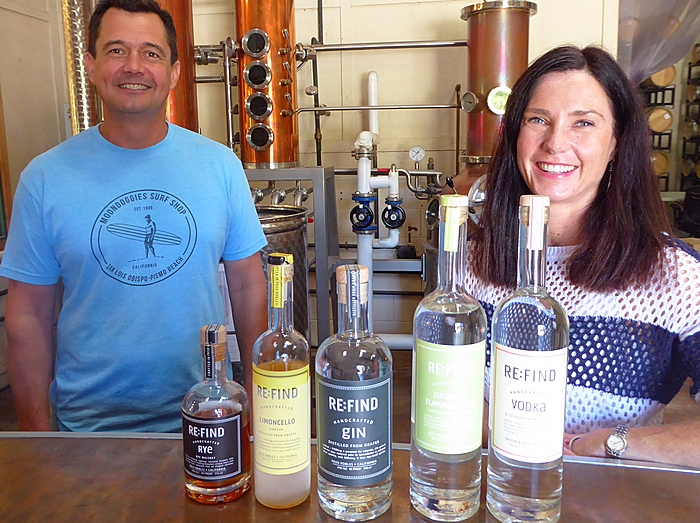 "We were the 17th winery in the area in 1993," says Alex. The couple has planted their 13 acres in Cabernet Franc, Cabernet Sauvignon, Merlot, and Petit Verdot from Bordeaux, and Grenache, Mourvèdre, and Syrah from the Rhone. "It's Bordeaux meets Rhone," Villicana says. He could add Puglia as a footnote, since Villicana also grows a lot of Zinfandel.
As winemaker, Alex stems the grapes and removes 30 to 40 percent of the free-run juice. "We change the ratio of juice to skins to get richer red wines," he notes. In the process, "we stumbled on the fact that you can make vodka out of grapes" in place of the more traditional potatoes or grains. In fact, the Villicanas opened Re:FIND (refinddistillery.com), the area's first craft distillery.
During the harvest, Alex saves their own free-run juice and buys this "saignée" from other winemakers. He makes vodka and gin by fermenting the juice and triple distilling the product.
"Twenty years of winemaking helped me in distilling." Alex says. "I use the same sense of smell and taste to decide what to keep and what to get rid of." He considers the venture to be "the ultimate in spirit-making sustainability."