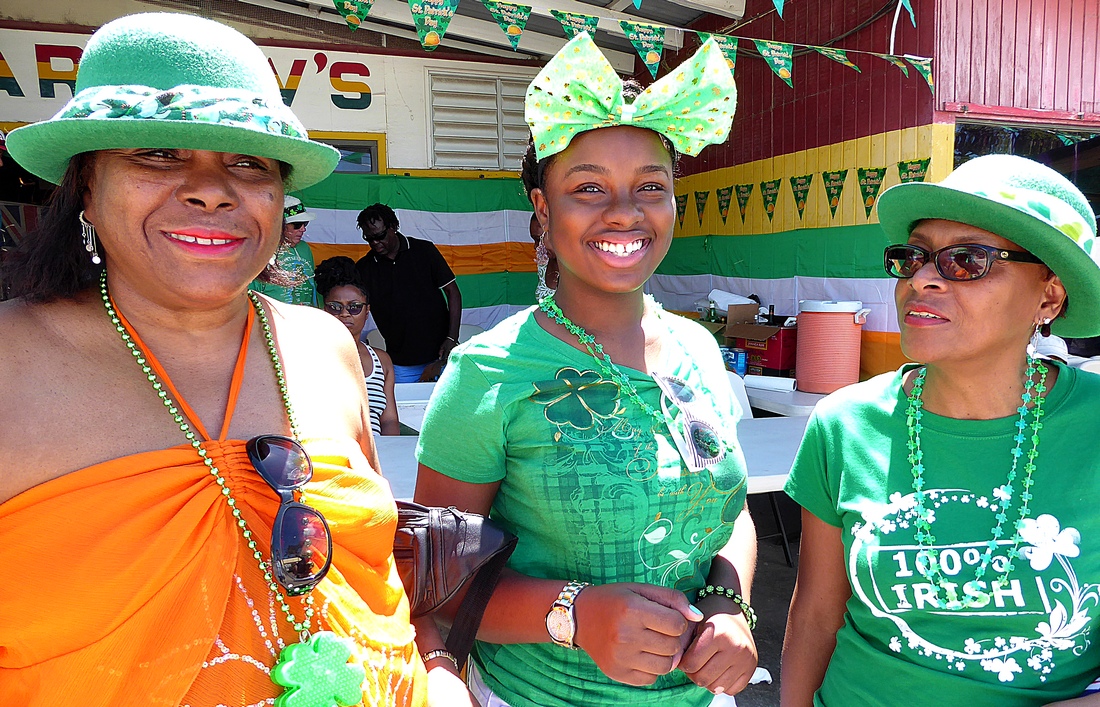 I never found anyone serving green beer during the St. Patrick's Day Festival on the island of Montserrat. But local ginger beer, I quickly discovered, is a perfectly good substitute. One of 14 United Kingdom Overseas Territories, Montserrat is the only island nation (besides the Emerald Isle) where St. Patrick's Day is a national holiday. And I have to say that Caribbean style adds real flair to the celebration of Ireland's patron saint.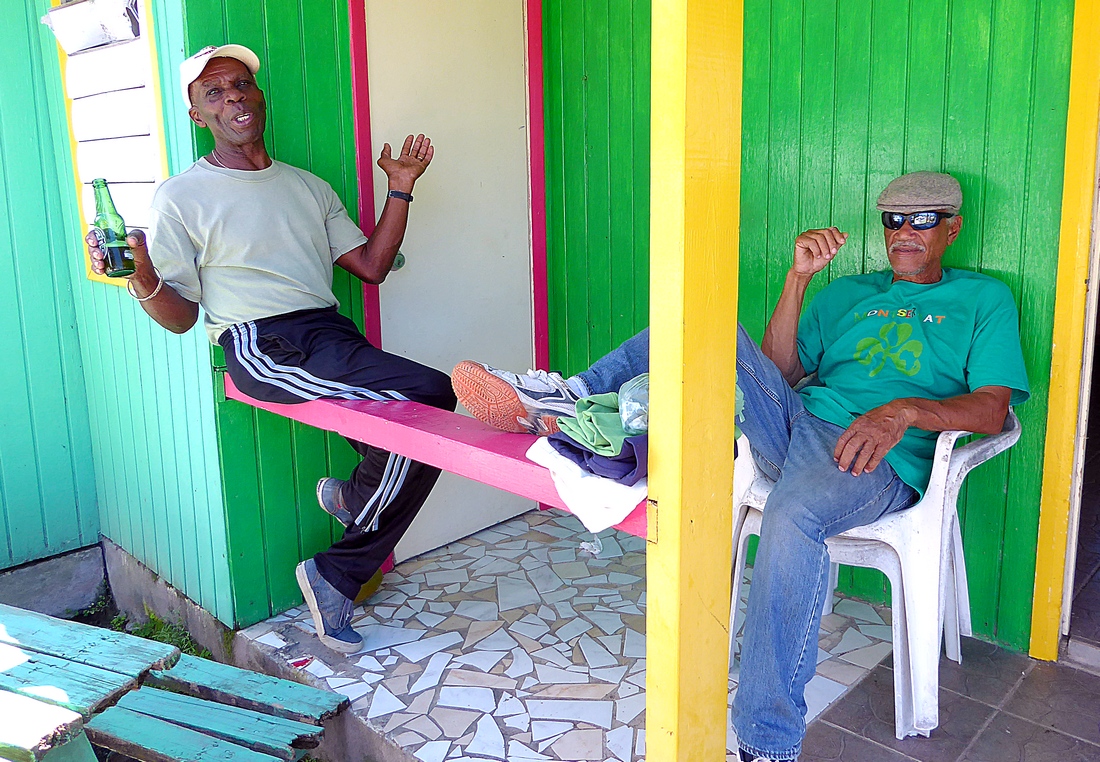 The 5,000 or so Montserratians who inhabit this island in the British West Indies take their Irish roots seriously. Just ask any of the Allens, Sweeneys, Buntins, Farrells, O'Garrs and O'Briens who trace their roots back to the 17th century Irish indentured servants who made a new life here after putting in time on other, less welcoming, islands. Over the generations, they married descendants of the slaves brought to Montserrat to work on the sugar plantations, and created a vibrant Afro-Irish population that definitely knows how to have a good time.
The island's St. Patrick's Day Festival, which also marks an unsuccessful slave revolt in 1768, actually lasts a full week. By March 16, everybody is dressed in green and ready to stay up until the wee hours of the morning cheering for their favorites in a competition among artists who perform the island's signature soca—a musical genre that combines elements of calypso, cadence, funk, and swirling East Indian percussive repetitions.
To get revelers off to a good start on March 17, vendors begin serving a traditional Caribbean breakfast at 7 a.m. at the Heritage Village in Salem, the epicenter of the day's activities. The hearty meal includes saltfish (salt cod), lots of greens, breadfruit, and several local specialties. "Bakes" are dumpling-like pieces of fried dough, while the more unusual "dukna" is a mixture of sweet potato, coconut, ginger, and other spices wrapped in leaves of the elephant ear plant and boiled. My favorite was the crisp and light pumpkin fritter. Since a similar hard-rinded pumpkin is native where where I live in greater Boston, it's a perfect dish for New England, where many Montserratians resettled after the 1995-2000 eruptions of the island's volcano.
PUMPKIN FRITTERS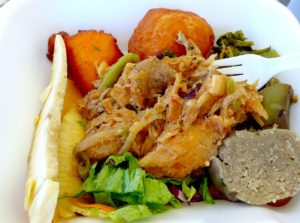 Ingredients
1 cup flour
1 teaspoon baking powder
2 thick slices of pumpkin, peeled
1 egg, well beaten
1/2 cup milk
1/2 teaspoon nutmeg
2 cups lard (coconut oil may be substituted)
sugar mixed with cinnamon
limes

Directions
Mix flour and baking powder with a sieve or whisk.
Grate the raw pumpkin into a large bowl. Stir in egg, milk, and nutmeg. Add flour mixture a little at a time until the batter is thick. (Depending on the moisture content of the pumpkin, not all the flour may be needed.)
In a deep pan, melt the lard and heat until a few drops of water flicked into the fat immediately sizzle and evaporate. Add batter a tablespoon at a time and deep-fry until golden. Sprinkle with sugar and cinnamon. Squeeze lime juice over fritters as desired.