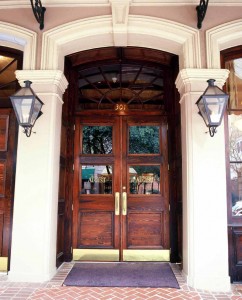 Whenever we're in New Orleans, our favorite spot to splurge on a night out is Restaurant August, the linchpin of chef John Besh's six eateries. Not only is Besh a supremely talented chef and restaurateur who understands both great food and the whole concept of a great night out, he's also one of the nicest guys in the business.
His fried oysters with pepper spoonbread or his lacquered pork belly with crawfish, olives and blood orange are the very definition of refined Southern cooking. (He also serves a mean whole roast sucking pig with grits, roasted onions and blackberry jam. Mm-m-m-m.) It's no surprise that he's won a slew of professional accolades, including recognition as Best Chef Southeast from the James Beard Foundation.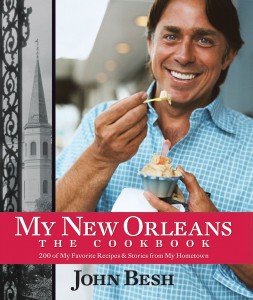 So when the nominations for the 2010 James Beard Awards were announced last week, we were delighted to see John Besh's name again—this time in the American Cooking category of the cookbook awards. Last October Besh revealed his casual side in a delightful guide to the tastes of his home town in the appropriately titled My New Orleans: The Cookbook (Andrews McMeel Publishing, LLC). It's one of three books nominated in its category, and all three represent a strain of Southern cooking—maybe the country's hottest regional fare right now. As Bob Wills and His Texas Playboys sang back in 1942, "That's What I Like About the South."
Besh has a magic touch, even with soulful simple fare. Here's his version of a classic, complete with his commentary from the book. Thanks to his publisher for letting us share it here.
RED BEANS AND RICE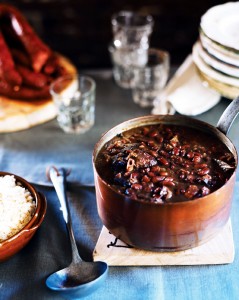 Serves 6
Time is the key to making successful red beans: they need to cook slowly and well. Using flavorful fat is another secret. Just as my grandmother did, I keep the fat from every batch of bacon I make, and I save the fat that solidifies on the surface of chilled chicken soup and roast chicken drippings, too. Just a little bit adds big flavor.



2 onions, diced
1 green bell pepper, seeded and diced
1 stalk celery, diced
2 tablespoons rendered bacon fat
1 pound dried red kidney beans
2 smoked ham hocks
3 bay leaves
½ teaspoon cayenne pepper
3 green onions, chopped
Salt
Freshly ground black pepper
Tabasco
3 cups cooked Basic Louisiana White Rice (see below)
Sweat the onions, bell peppers, and celery in the rendered bacon fat in a heavy soup pot over medium-high heat.
Once the onions become translucent, add the kidney beans, ham hocks, bay leaves, and cayenne, then add water to cover by 2 inches.
Increase the heat and bring the water to a boil. Cover the pot, reduce the heat to low, and allow the beans to slowly simmer for 2 hours. Periodically stir the beans to make sure that they don't scorch on the bottom of the pot, adding water if necessary, always keeping the beans covered by an inch or more of water.
Continue cooking the beans until they are creamy and beginning to fall apart when they're stirred.
Remove the ham hock meat from the bones, roughly chop it, and add it back to the pot of beans.
Stir in the green onions and season with salt, black pepper and Tabasco. Serve with white rice.
BASIC LOUISIANA WHITE RICE
Makes about 4 cups
This recipe will work with most long-grain rices, including Popcorn Rice. Save some of the fat skimmed from your chicken stock to perfume the rice with many wonderful flavors.
1 tablespoon chicken fat, extra-virgin olive oil, or butter
1 small onion, minced
1 1/2 cups Louisiana long-grain white rice
3 cups Basic Chicken Stock
1 bay leaf
1–2 pinches salt
Put the fat, oil, or butter and the onions into a medium saucepan and sweat the onions over moderate heat until they are translucent, about 5 minutes. Pour the rice into the pan and stir for 2 minutes. Then add the chicken stock and bring to a boil. Add the bay leaf and salt.
Cover the pan with a lid, reduce the heat to low, and cook for 18 minutes. Remove the pan from the heat, fluff the rice with a fork, and serve.
—From My New Orleans: The Cookbook by John Besh/Andrews McMeel Publishing
Here's a link to Amazon to buy the book.