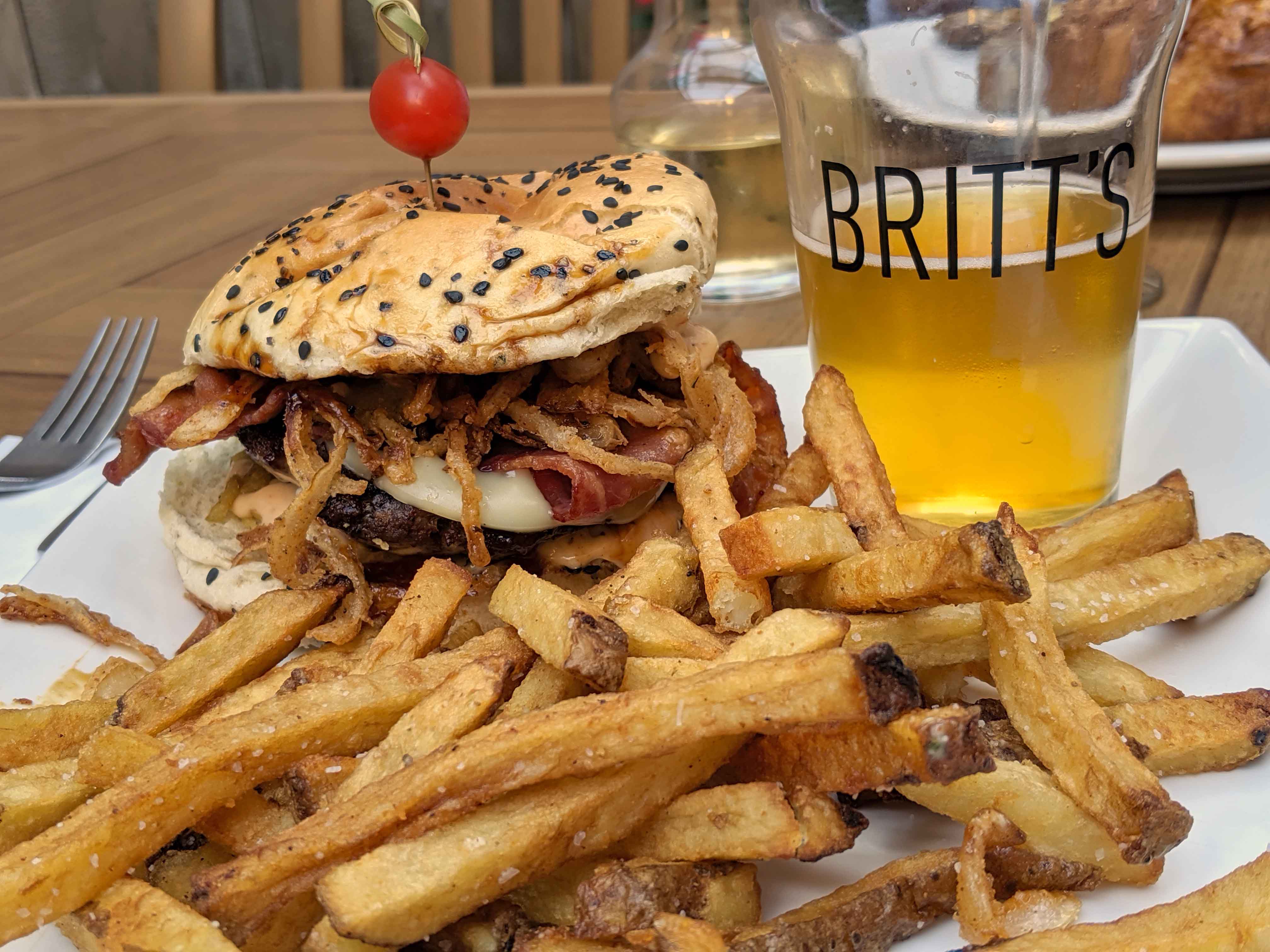 We sometimes do a presentation that we call "How to Get a Good Meal Anywhere in the World." We like to think that we've learned a few things over the years that can help guide folks to good food at a fair price. But we ignored some of our own advice one evening in Saint John, New Brunswick. We selected a restaurant more for its location in a popular, touristy area than we did for the menu. We did have a lovely time sitting by the harbor at sunset and enjoyed the local Idol-like talent contest taking place on an outdoor stage. But the food was disappointing. And we'd missed an opportunity to see what a better kitchen might turn out.
Fortunately we were able to remedy our mistake the next day. As we were exploring some of the side streets, we stumbled onto Britt's Pub & Eatery (42 Princess Street, 506-214-5335, brittspub.ca). The three owners (including two born-and-bred Brits) have established their own British-style pub in the heart of downtown Saint John. During nice weather, they have a terrace (below) behind the big bar and dining room. That's where we opted to sit and we felt as if we were dining in a secret garden.
Keeping it local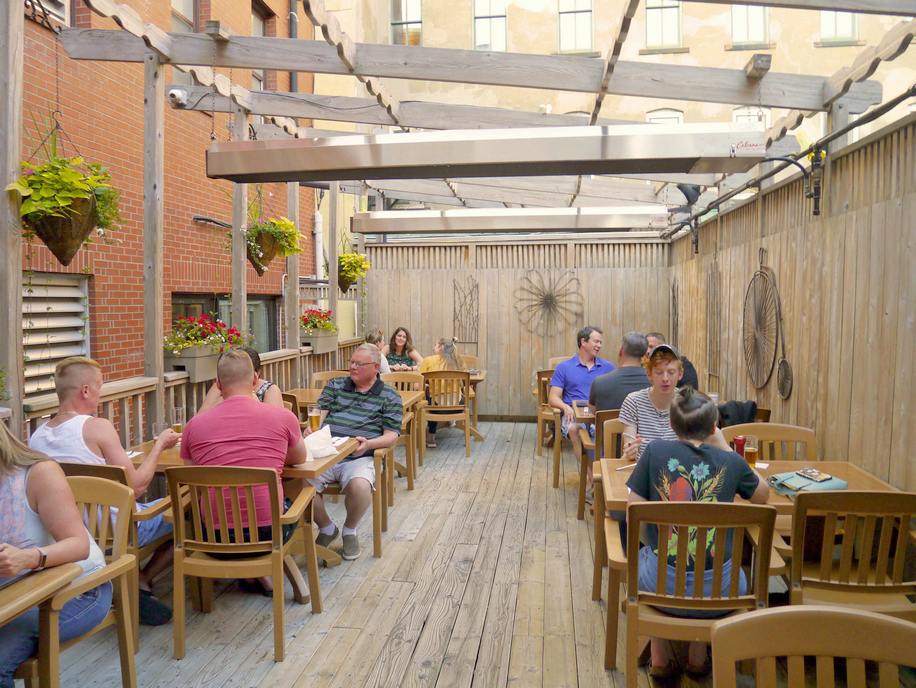 Good food doesn't have to be fancy. It just has to be made with care. That's exactly what Britt's offered. The kitchen uses local ingredients whenever possible and makes most of their products in-house. All the dairy products are local to New Brunswick. The AAA beef (equivalent to US Prime) for the incredible Smoke House Burger (at top of post), the steak frites, and the striploin beef comes from nearby Prince Edward Island. The pub also uses line-caught haddock (for fish and chips, naturally) and local seafood. Sausages for bangers and mash hail from Huttges General Merchants in Saint Martins, New Brunswick.
Britt's also takes the pub side of its name seriously. There are 23 beers on draught and a number of microbrews, mostly from New Brunswick and Quebec Province. Two local breweries make beers specifically for Britt's. Moosehead (see previous post) makes a Pilsner, tiny First City makes a house IPA. Red Rover Craft Cidery in Fredericton even makes a Britt's Dry Cider with sweet Macintosh notes.
Eat local—drink local. Make it all by hand. Not a bad credo for a gastropub.