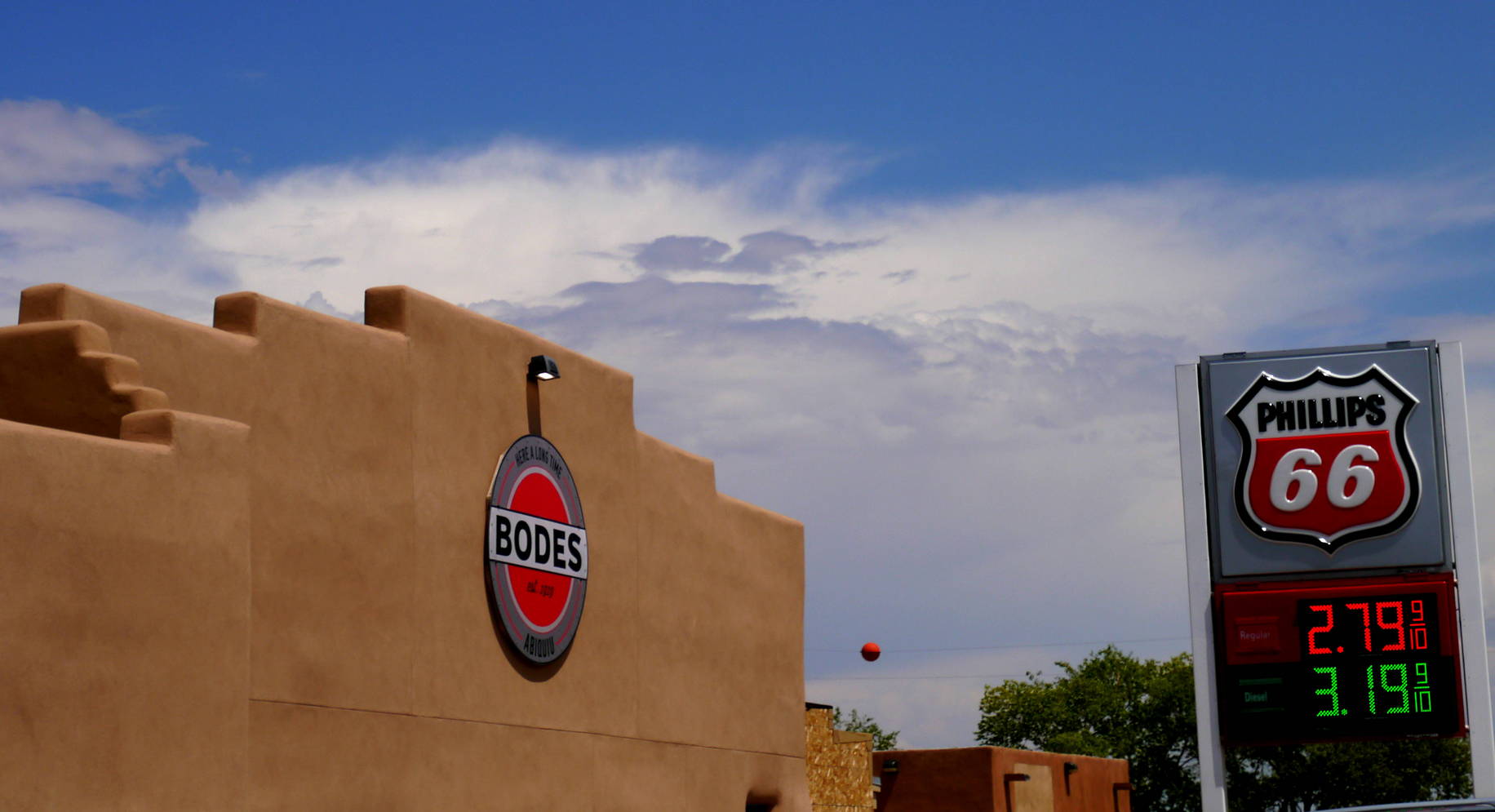 We love places like Bode's General Store (21196 U.S. 84, 505-685-4422, bodes.com) in Abiquiú where you can pick up everything that you truly need. Established as Grants Mercantile in 1890, the establishment was bought by Martin Bode in 1919. When the highway was moved from the the village center to its current location, Bode's moved as well. It now fills a long adobe building on the side of the road.
As the commercial and social center of its small New Mexican community, Bode's sells groceries and wine and beer, the tools considered essential for home repairs, fishing and other outdoor supplies, some kitchen utensils, knives, gift items from local artisans, and a good line of books. Gas pumps long ago replaced the stage coach stop. Artist Georgia O'Keeffe, who lived nearby, would tool into Bode's to gas up her car.
Eat at Bode's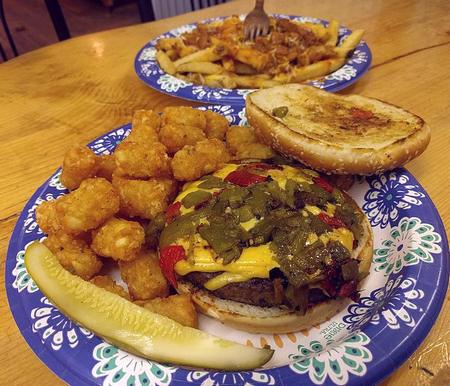 Alas, Bode's kitchen wasn't open during O'Keeffe's lifetime, so she didn't have a chance to enjoy their breakfast burritos with red or green chile or their celebrated green chile cheeseburger. This generous burger—served with your choice of French fries or tater tots—landed a spot on the state of New Mexico's Green Chile Cheeseburger Trail (www.newmexico.org/places-to-go/true-trails/culinary-trails/green-chile-cheeseburger-trail/).
Yes, that's a real thing. It boasts 60 spots stretching all the way from the Burger Nook in Las Cruces near the Texas border to Clancy's in Farmington on the Navajo Reservation near the Colorado border. As the state tourism folks say, "New Mexico didn't invent the hamburger, but we're the one who added green chile and made it hot!" With too many good things to try on a too short stay in New Mexico, we had to limit ourselves to just one green chile cheeseburger. And we have to say that Bode's more than satisfied our tastebuds.
One of the good things about a green chile cheeseburger is that it's pretty easy to replicate at home. It doesn't require sophisticated technique in the kitchen or a lot of prep time. You need some good burger and a green chile sauce with some bite. Here's our very basic version. For more tang, substitute puréed tomatillos for the broth. You can also substitute canned green chile for fresh, but the texture will be mushier.
GREEN CHILE SAUCE
Ingredients
2 tablespoons lard (or corn oil)
1 cup minced onion
2 garlic cloves, minced
3 cups roasted, peeled, and chopped New Mexico green chiles
1/2 teaspoon dried oregano
1/2 teaspoon ground cumin
1/2 teaspoon ground coriander seed
1 1/2 cups chicken broth
salt and pepper to taste
Directions
Heat lard in large saucepan (a cast-iron chicken cooker is perfect) and add onion and garlic. Sweat for about 15 minutes until onion softens. Add remaining ingredients and stir. Bring to a boil, reduce heat, and simmer at least 15 minutes.