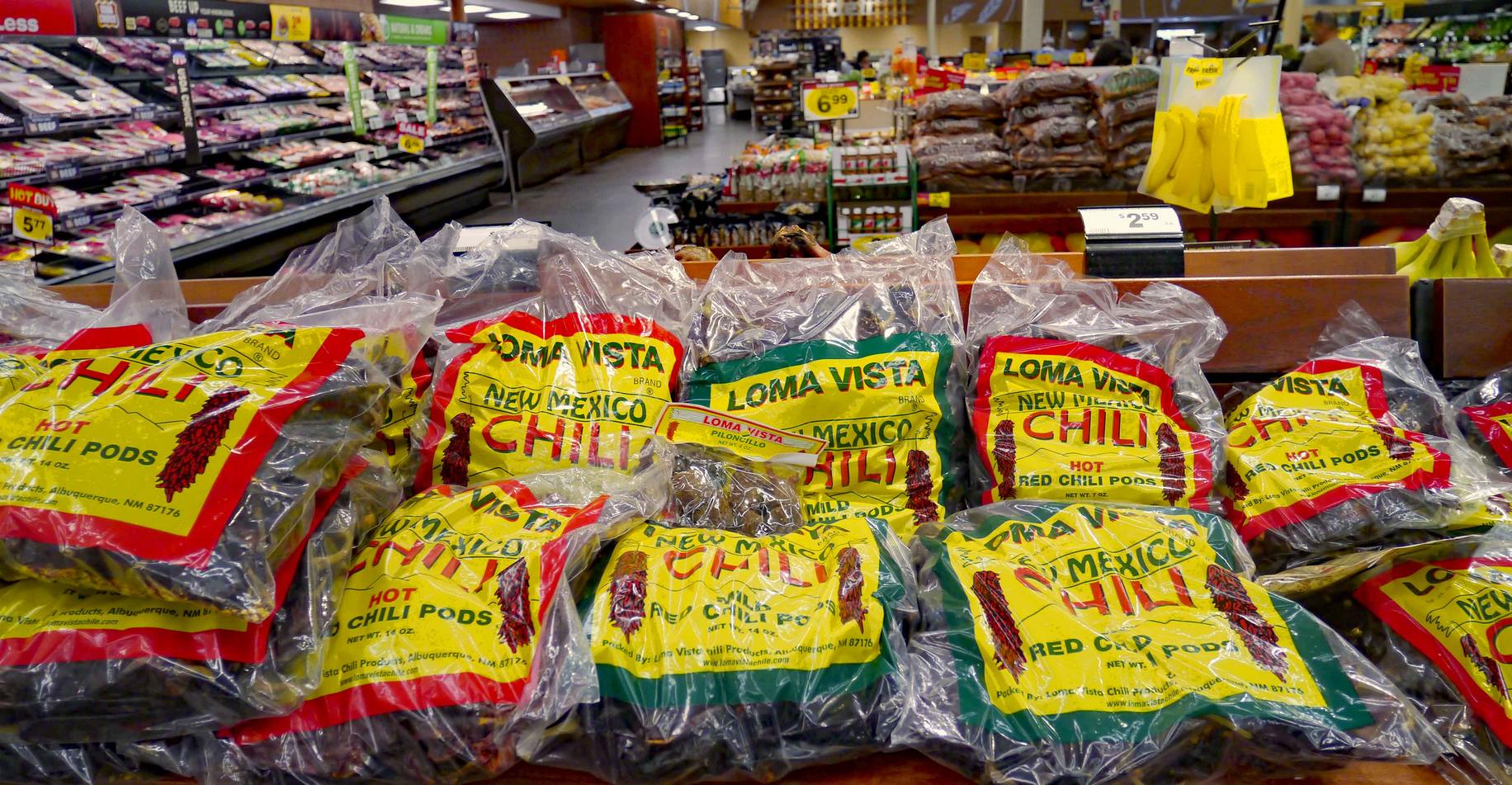 Sometimes we get a little carried away.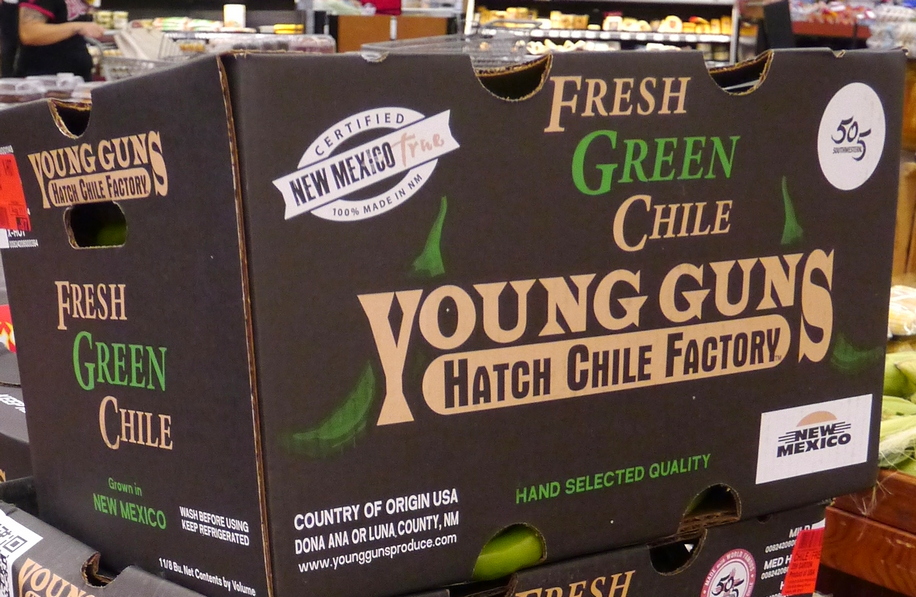 On one of our first visits to New Mexico, we became so enamored of the flavor of green chile that we filled a couple of big cardboard boxes with fresh chiles and checked them through as baggage on our flight back to Cambridge, Massachusetts. We soon discovered that it's a lot more trouble to roast the chiles ourselves on a Smoky Joe backyard grill than it is to buy them already roasted from one of the growers at a farmers market. Now we try to be a bit more restrained.
Even in a standard grocery store, there are plenty of products that will pack a punch back home. And the good news is that the most essential don't take much room in a suitcase.
If your space is really limited, opt for some packets of red and green chile powders. (And pack them in an extra plastic bag or two so your suitcase doesn't smell like a taquería.)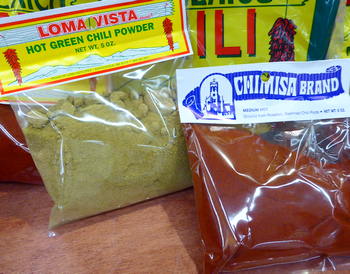 It's true that ground red chiles are readily available in other parts of the country, but you never know quite what you're getting. They could be coming from Mexico, California, Texas, New Mexico—or even China. In New Mexico grocery stores, you can select from different levels of heat and feel fairly secure that the chiles were grown in New Mexico, Texas, or Colorado. Moreover, we've never seen green chile powder outside the Southwest. It's less traditional—more a product of modern dehydrators than of slow desiccation in the sun while tied in ristras. But it's a handy additive to stews and other fresh chile dishes. The different heat levels of ground chiles are pretty subjective. A "mild" red chile in New Mexico might seem pretty darn picante to gringos from back east. Just saying.
The whole truth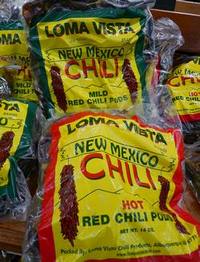 The chile powders are quite versatile, but we've learned that some of the best red chile sauces are made from whole pods. The whole pods are far less oxidized, so they pack all the original chile flavor. Moreover, they can be toasted on a hot comal or cast iron skillet to deepen the flavor. Using whole pods simply adds two steps in making a sauce. You have to rehydrate the chiles (after toasting) with boiling water, and at some point the sauce will benefit from a visit to the blender to smooth out the texture. Whole pods of mild, hot, and medium heat are usually available in New Mexico grocers—as in those at the top of this post.
Chile can be seasoning too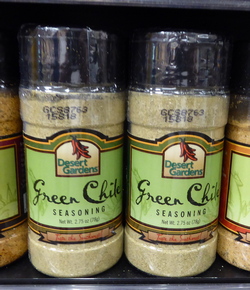 We find that a shaker bottle of Green Chile Seasoning made by Desert Gardens is a nice small gift for the folks back home. The combination of green chile powder, garlic, salt, and onions can be sprinkled on anything from steak to eggs to popcorn. It's one of the products manufactured by the Albuquerque-based company that's been in business almost 30 years. The company also offers a number of packaged mixes for "traditional" New Mexican dishes such as Red Enchilada Stew or Creamy Potato & Green Chile Soup. They make a good, quick meal. And they are also a useful flavor reference if you want to try to develop your own recipes. Start with the ingredients on the contents label.
Another Albuquerque-based manufacturer, Bueno Foods, began as a mom-and-pop grocery store in the 1940s. Still family-run, it's one of the region's major producers of New Mexican and Mexican foods with an almost overwhelming line of products. The company claims that sopaipillas were "invented" in Albuquerque more than 200 years ago. Their sopaipilla mix is a good choice—and carries on the tradition.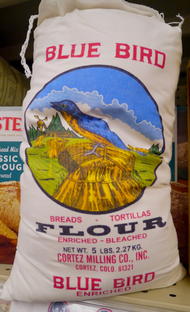 We don't really need it, but it is hard to resist Blue Bird Flour in its iconic cloth bag. Milled in Cortez, Colorado, from hard winter wheat grown at high altitude, it produces a stretchy dough prized by Navajo and Hopi cooks for fry bread. It works pretty well for pizza dough, too. Large amounts are packed in cloth bags. They've become a cult item—recycled into pillows, tote bags and every conceivable piece of clothing.