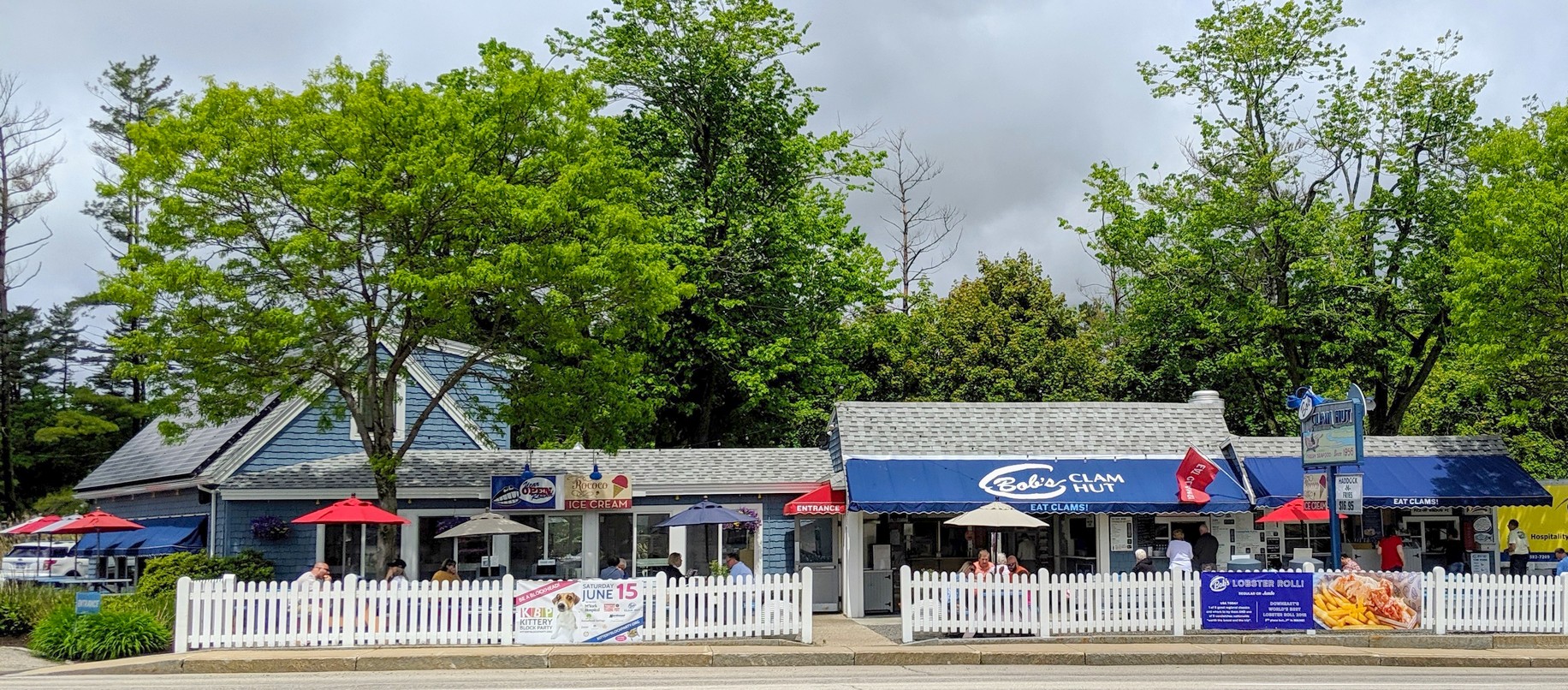 Today is the first day of astronomical summer, but one of our favorite roadside eateries has been rushing the season for weeks. Bob's Clam Hut (315 US Route 1, Kittery, Maine; 207-439-4233, www.bobsclamhut.com) is known, of course, for fried clams. Or, more specifically, for fried clams two ways. "Bob's traditional" fried clams are dredged in flour. "Lillian's clams," an homage to long-time employee Lillian Mangos, are dipped in an egg wash before they're dredged in flour. The second method imparts a slightly tangy, almost sourdough flavor to the breading. The price is the same, but you have to specify which you want when you order.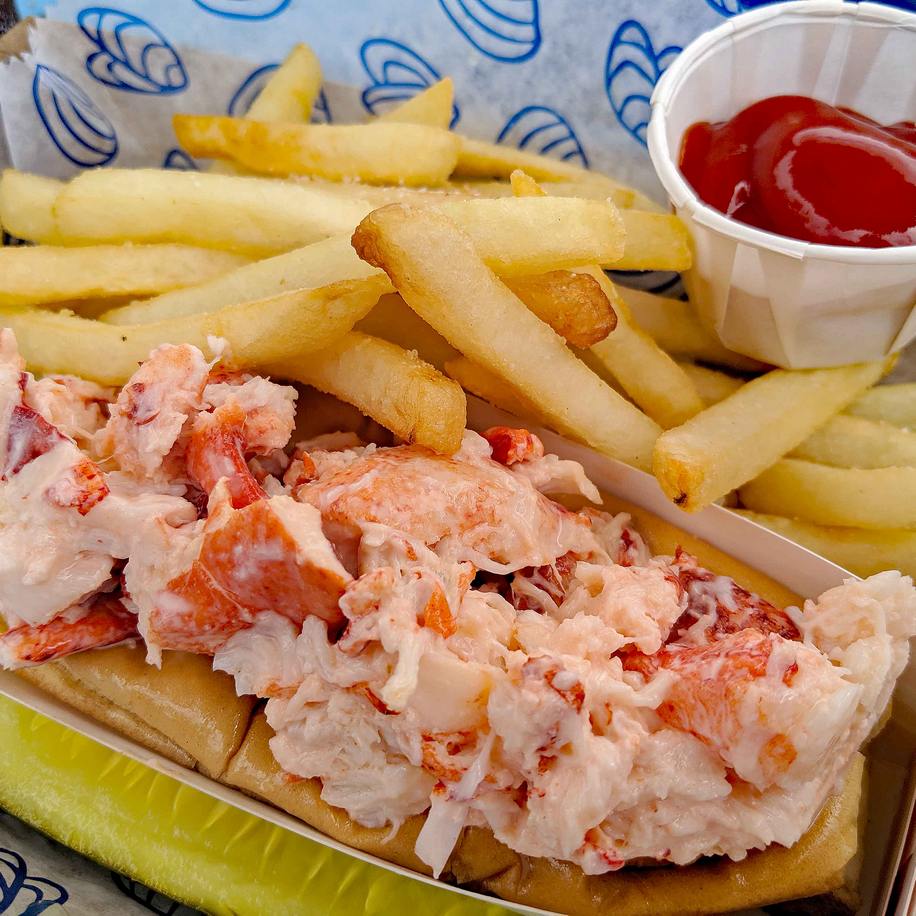 Bob's is much, much more than clams, of course. The fried local haddock is always a treat, and this year the lobster rolls are especially good—at $20.95 for the standard, $24.95 for the jumbo. They are a model of simplicity. A mix of claw, tail, and knuckle meat is lightly dressed with real mayonnaise. The lobster salad is stuffed into hot dog buns that have been lightly browned on the grill. This is the lobster roll at its most essential—no capers, no celery and onion, no squeeze of lemon. It depends entirely on the quality of the lobster meat.
It's been a cold, damp spring in New England, and the ocean temperatures have been slow to warm. As a result, the annual lobster molt is running late. This is great news for consumers because it means that the lobsters are all hard shell, which translates into sweeter and more concentrated flavors in the meat. That's not to say soft shell (post molt) lobster isn't good. It's just not quite as tasty.
Bob's may not be waterside—actually it's outlet mall-side—but it does sit away from the vast parking lots on the edge of a small tidal creek. If it's raining, you can eat inside. Otherwise, grab an outdoor picnic table and enjoy the quintessential tastes of New England summer with unlimited lemonade.