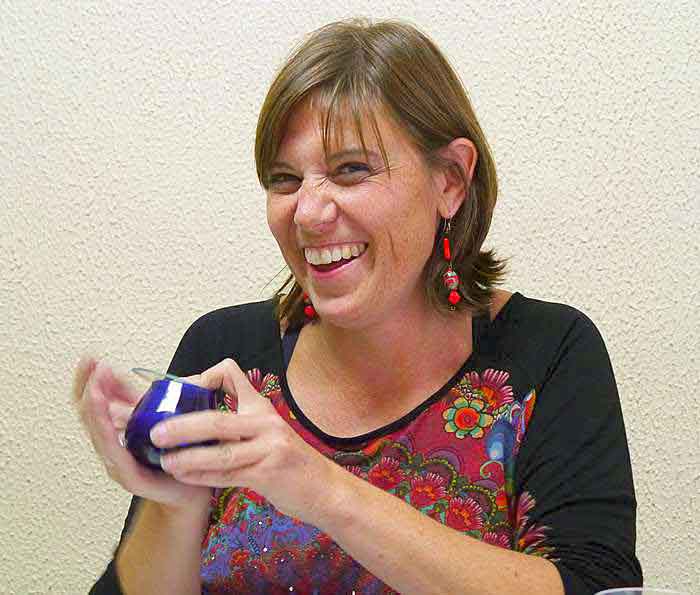 Developing a more refined sense of taste doesn't have to be difficult or intimidating says Alexis Kerner, who founded the Olive Oil Workshop (theoliveoilworkshop.com) in Sevilla in 2014. Tasting, she says, is simply a matter of paying attention and becoming more sensitive to the nuances of flavor.
An American who has lived in Andalucía for more than a dozen years, Kerner never really thought of herself as having an unusually refined palate. Then she became fascinated with the many types of olive oils produced in the region. A recipient of a diploma as a certified olive oil taster from the University of Jaen and the International Olive Oil Council, Kerner offers olive oil tastings as well as trips to orchards and mills. She is bullish about the oils of Andalucía, which make up three-quarters of Spain's production and more than that of any other single country. "The oils are bold," she tells tasters. "They really stand out."
Learning to taste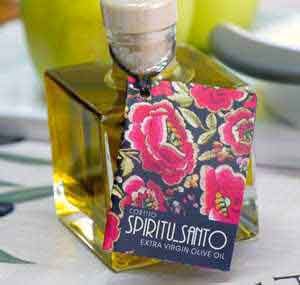 Many olive oils—even some of the best—are packed in tins rather than glass. As a result, you can stow them in checked luggage and they will arrive safely home after a trip. Joining one of Kerner's tastings is a good way to become a more informed buyer. Pat describes her own experience in her new book, 100 Places in Spain Every Woman Should Go, from Travelers' Tales Press (travelerstales.com/100-places-spain-every-woman-go/).
Kerner usually selects three or four oils for her small groups to taste. Just as in wine tasting, it's ideal to take small sips with enough air to release the aromatics in the oil.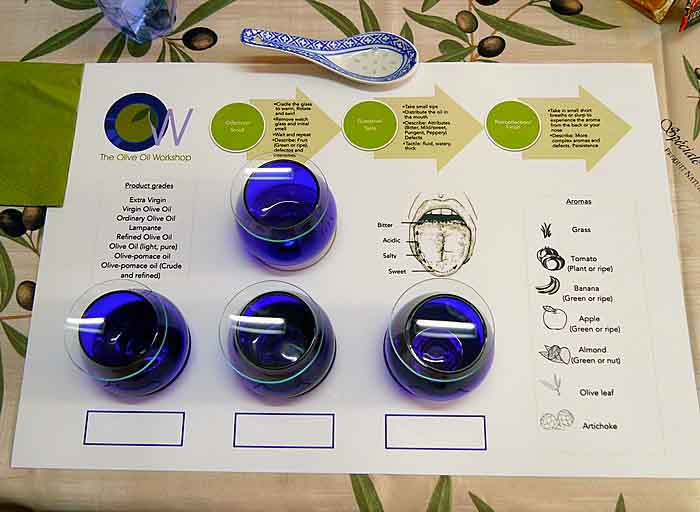 She pours the oils into pretty blue glasses so color doesn't influence flavor. That way tasters can concentrate on discerning such subtle flavors as banana, artichoke, green almond, fig leaf, and apple. For those who think that olive oil is solely for dressing salad greens, Kerner offers a wealth of new ideas. For example, she often pours the delicate oil made from Arbequina olives over fish or even vanilla ice cream. By contrast, she likes to pour the more intense oil made from Picual olives over dark chocolate ice cream. She uses a spicy Hojiblanca oil to season gazpacho or beef carpaccio.
The workshops are sometimes held at Oleo-le (Garcia de Vinuesa 39, www.oleo-le.com), a compact shop that specializes in olive oil, and carries many artisanal small-production oils not otherwise available. It is one of the best places in Sevilla to select those tins to fill the nooks and crannies in a suitcase.