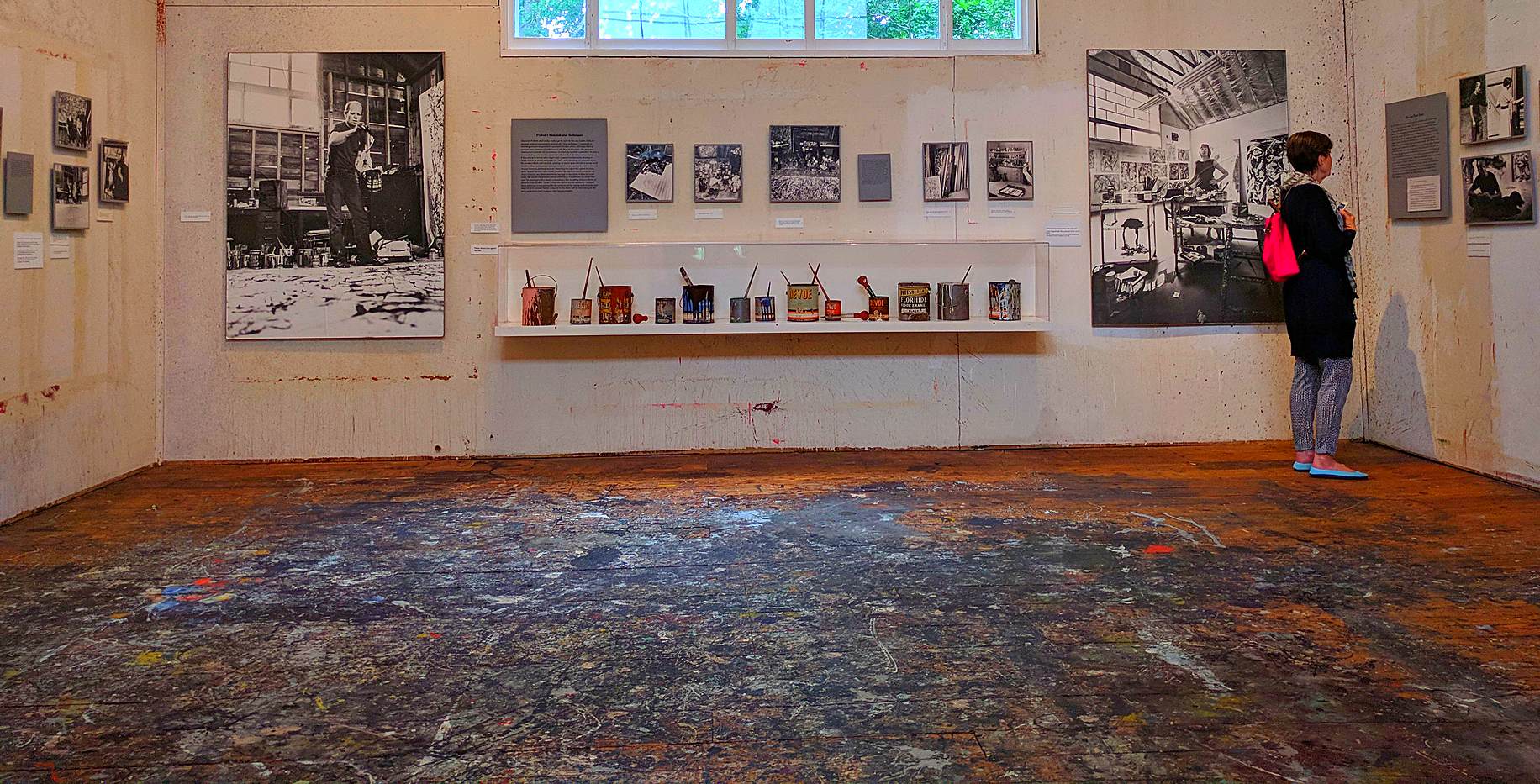 If you've been following our posts on the agricultural bounty of Long Island's North Fork, you'll be forgiven for assuming that the sole purpose of our visit was to eat and drink. Actually, our journey was inspired by art and by our fascination with Abstract Expressionist painters Jackson Pollock and Lee Krasner. In 1945, the couple decamped from Manhattan for rural Springs, N.Y., near East Hampton. Their late 19th century farmhouse home and barn studio are now a National Historic Landmark open to the public. (See https://www.stonybrook.edu/pkhouse/ for details on hours and tours.)
The ferry from New London, Connecticut, to Long Island deposited us at the very tip of North Fork fields and vineyards. So we spent a few days checking out the ever-evolving wine scene and sampling the early produce that helps tide us over until our tomatoes ripen. We had an appointment at the Pollock-Krasner House and headed over early to the South Fork, taking two small ferries to avoid a long drive through clogged resort villages.
Creativity (and dinner) in Long Island's remote East End
When we finally made it to the Pollock-Krasner home at 830 Springs-Fireplace Road in Springs, we were awestruck by the barn studio where Pollock created his groundbreaking drip paintings. Krasner claimed the studio for herself after her husband's death in 1956 and created some of her greatest works here. But Pollock's raw energy is forever captured in the drip-covered floor that needs only a signature to be a work of art on its own.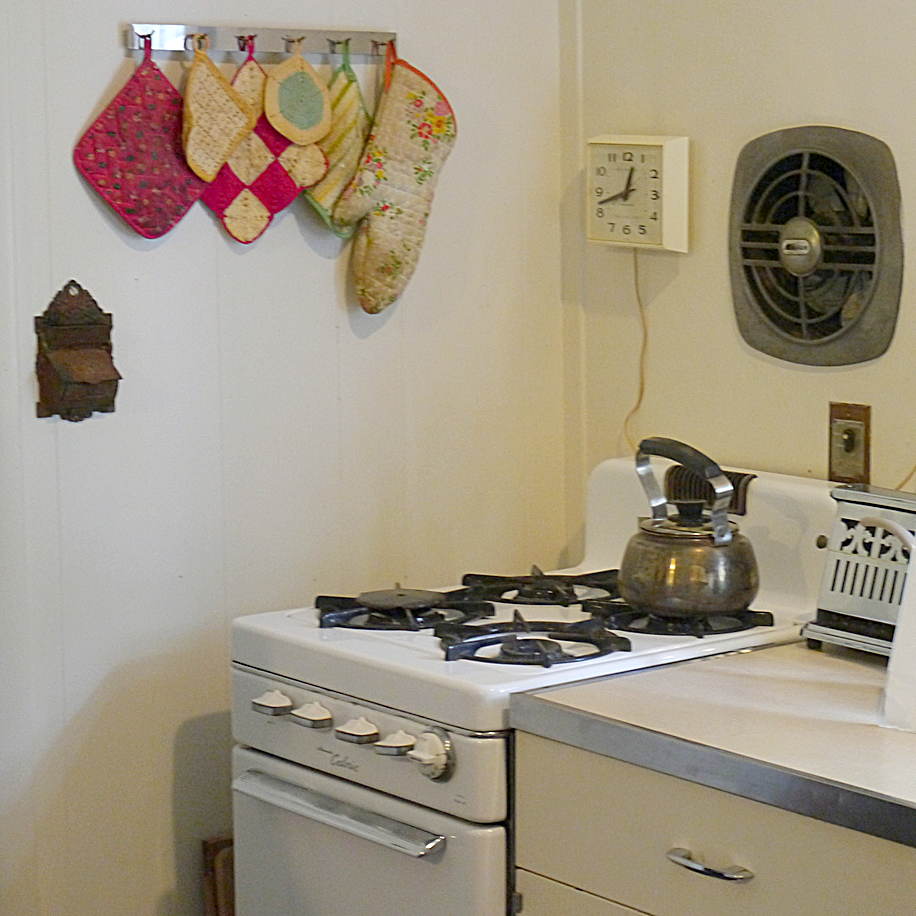 Inside the farmhouse, we were drawn to the small kitchen where the artists shared cooking duties and turned out meals for themselves and other art world luminaries. Food, it turns out, played a big role in their lives. Writer and photographer Robyn Lea beautifully documents the couple's delight at the richness of Long Island's farms and waters in her book Dinner with Jackson Pollock (Assouline Publishing, 2015). Pollock planted a vegetable garden and loved to fish and gather clams from Accabonac Creek (at bottom of post) which borders the property. He also excelled at baking bread and prize-winning apple pies. Krasner, an astute promoter of both her and Pollock's work, gathered collectors and dealers for home-cooked meals around her dining table.
The couple left behind a collection of cookbooks and dozens of handwritten recipes on envelopes and scraps of paper. For her book, Lea curated a selection of recipes that trace the couple's wide ranging tastes. Many, such as cherrystone clams with garlic and dry vermouth, made excellent use of the local catch. Others, including oven-baked stuffed onions and potato pancakes, came from the extensive recipe files of Pollock's mother Stella. Rita Benton, wife of Pollock's teacher and mentor Thomas Hart Benton, gave the couple her recipes for stuffed peppers and spaghetti sauce. Artist Perle Fine shared her recipe for bouillabaisse with a Tabasco sauce kick. Even as they pushed the boundaries of art, it seems that Pollock and Krasner found time to appreciate the simple pleasure of a well-made meal.