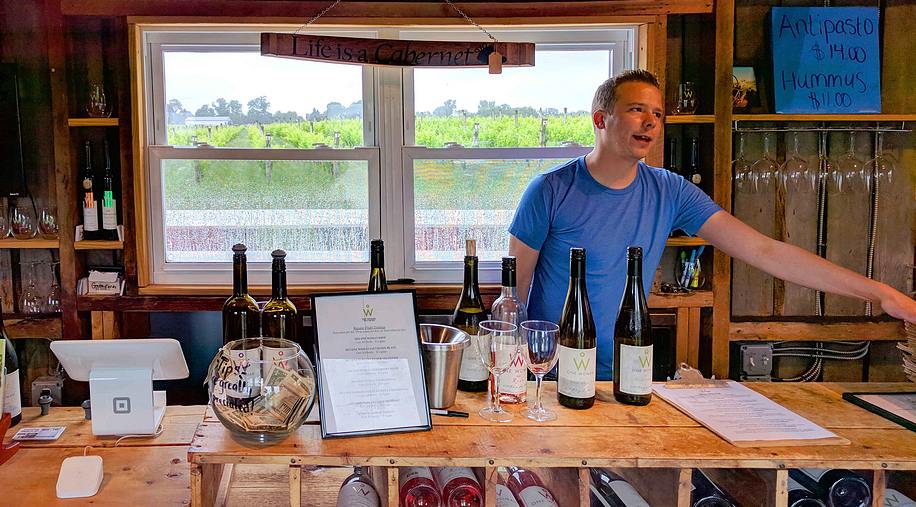 As a farm girl in Calabria, Italy, Claudia Purita learned how to tend a vineyard and how to make wine while her older siblings cared for the family livestock. When the clan relocated to Long Island, she spent the next few decades in the restaurant trade—until 2002, when she bought a potato farm and decided to plant a vineyard in honor of her late father. One thing led to another, and by 2004 she was cultivating 16 acres of vines. By 2007 she was bottling her first vintage. Now the vineyards have expanded to 35 acres.
One Woman Wines and Vineyards (5195 Old North Road, Southold; 631-765-1200; onewomanwines.com) is really two women—Claudia and her daughter Gabriella—and a few hired hands. The mother-daughter team do most of the vineyard work and run the business. Come fall, a few other family members are impressed into hard labor for the manual harvest.
We were first intrigued by the name, then charmed by the former tool shed that serves as the winery's tasting room. But we were won over by the wines. They are meticulously crafted and uniformly food-friendly—probably thanks to Claudia's years in the restaurant trade.
The One Woman tasting room is open Thursday-Monday 11 a.m.-5 p.m.; two wines for $8, three for $10, four for $12.
Aromatic whites that punch above their weight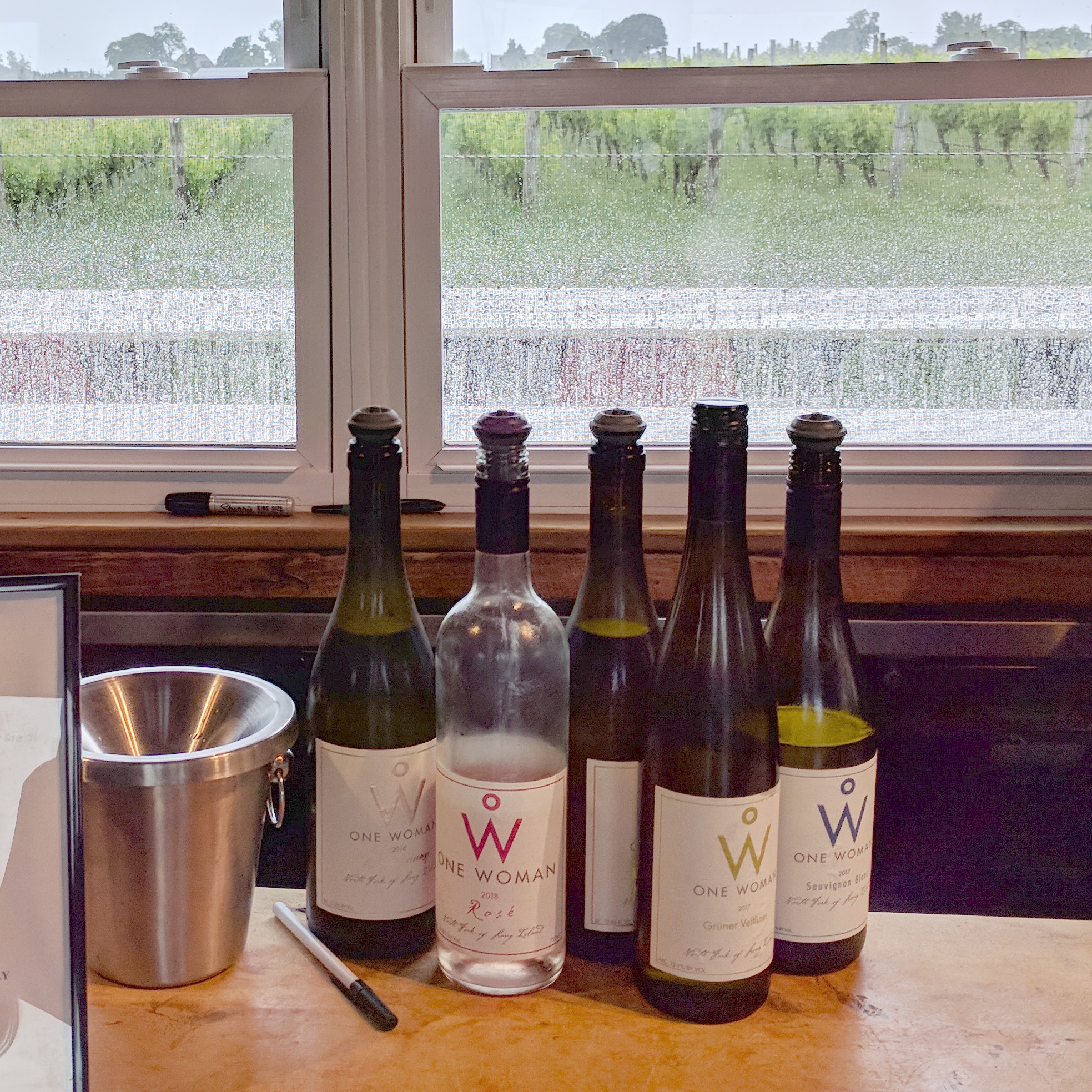 Claudia Purita clearly believes in big fruit, intense aromatics, and ripeness that balances the sugars and tannins. One Woman made its name with Chardonnay and Merlot in the lightly oaked French style. We had a few sips of a reserve chard and the 2014 Merlot, both aged briefly in new French oak. The two wines would satisfy many a wine drinker as house white and red, albeit with price tags starting at $40.
But it was clear that One Woman also championed aromatic whites, so that's where we focused our tasting. (With 13 wines to sample, it was prudent to draw the line somewhere….)
The winery planted its first vines of Grüner Veltliner in 2008, and they have flourished in Long Island soils. We sampled the 2017 ($26) and were delighted with the balance of fruit and tannin, achieved by fermenting ripe fruit as whole clusters with the stems. The resulting wine is peppery, full of melon and green grass, and as food friendly as it comes.
The 2016 Gewürztraminer ($28) is an interesting study in contrasting styles. Like most American Gewürtraminer, the clone hails from the rather delicate Mosel stock. But Purita has made the wine in a distinctly Alsatian bone-dry style that captures every bit of spice from the grapes and accentuates the heady fruit. We didn't get a chance to ask her about pruning and training, but we're guessing she handles it much like the Grüner Veltliner, a cousin also descended in part from the Traminer grape of the Tyrolean Alps.
We also tried Purita's 2017 Sauvignon Blanc ($28). Powerfully aromatic, this wine is a ready-to-drink bridge between the lychee-and-melon New Zealand style so beloved in fish restaurants and the more austere minerality of Sancerre.