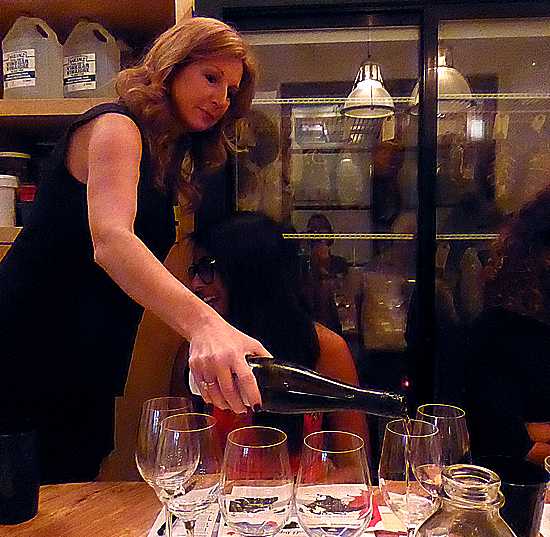 Meeting Magdalena Kaiser of Wine Country Ontario during our recent visit to Toronto was a real treat. She hails from Ontario wine royalty. Her father, Karl Kaiser, was a co-founder in 1975 of Inniskillin Wines, Inc. The first winery licensed in Ontario since 1929, Inniskillin was a pioneer in making world-class wines on the Niagara Peninsula east of Toronto. The area quickly became known for exceptional ice wines but has broadened out to a huge variety of table wines as well.
We started visiting the Niagara Peninsula in the late 1980s. At the time, winemakers were shifting into European vinifera grapes from hardier French-American hybrids. They also launched Vintners Quality Alliance (VQA), which oversees quality standards and certifies the origins of the wines in Ontario and British Columbia.
From that base on the Niagara Peninsula, wine-growing has expanded in several choice areas in Ontario. As Kaiser led us through a broad tasting of wines from three main wine regions over dinner at Richmond Station (richmondstation.ca), she seemed to know every pour as if it were one of her own.
Ontario terroir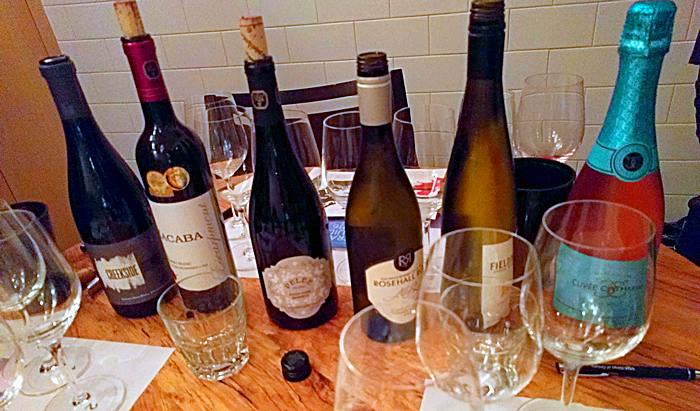 We were struck by the sudden maturity of the youngest region, Prince Edward County. Located northeast of the other wine regions, it occupies a limestone peninsula on the north shore of Lake Ontario. Lake effect temperatures and stony soils give the wines a profound minerality. We tasted the Norman Hardie Chardonnay Unfiltered 2014 from Wellington. The wine displayed pronounced fruit and a supple elegance in the Burgundian style. The fresh acidity made it a perfect accompaniment to a charcuterie tray. This is cold-climate winemaking at its best. Hardie says his vines and barrels come from France, his terroir from Ontario, and the taste and nose from him. Have a look at www.normanhardie.com.
Many Prince Edward County wineries focus on sparkling wines. We sampled several, including Whitecap from Hinterland (www.hinterlandwine.com). Made with the Charmat method, it's a crisp and inexpensive sparkler that could be Canada's answer to Prosecco. Hinterland also makes some sparkling wines in the traditional method of secondary fermentation in the bottle. Its best is Ancestral Method Rosé made with the Gamay grape.
The Gamay surprise

Ontario wines have matured to a level that many are ready to compete in the world market—especially if they play up the perfect match of the terroir to the Gamay noir grape. Gamay has been sullied in popular imagination by sour and fizzy Beaujolais Nouveau that typically appears on shelves in the U.S. just in time to spoil Thanksgiving. But real Beaujolais—the French wines sold as Beaujolais-Villages or Beaujolais Cru—is a wonderful wine with bright raspberry or wild cherry notes.
Some Ontario winemakers bleed their grapes for rosés or use early-picked Gamay for sparkling wine. But the best of the Ontario Gamay wines—like the Tawse Gamay Noir Unfiltered (www.tawsewinery.ca) and the range of Malivoire wines (www.malivoire.com) built on Gamay—resemble the Beaujolais Cru wines from Fleurie in France. These wines have depth, utterly delicious fruit, and a rounded acidity. They are great with cheeses and lighter meats such as chicken, turkey, or rabbit. Tawse, by the way, was named Winery of the Year in Canada in 2016.
Exploring the world of Ontario wines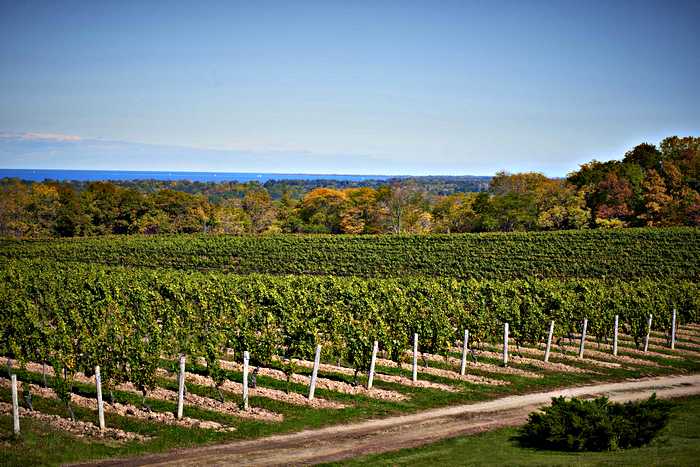 This tasting piqued our interest in Ontario wines, especially since so many wineries have figured out how to ripen Pinot Noir and Cabernet Franc to produce wines that promise a future for superb reds. We expect to be heading up to Ontario wine country to explore in greater depth. If you'd like to do the same, start your planning with the Wine Country Ontario web site at winecountryontario.ca. The wineries have put together a comprehensive guide to visits that is one of the best marketing examples we've seen for a North American wine region. The vineyard photo above and the map below are courtesy of the Wine Marketing Association of Ontario.