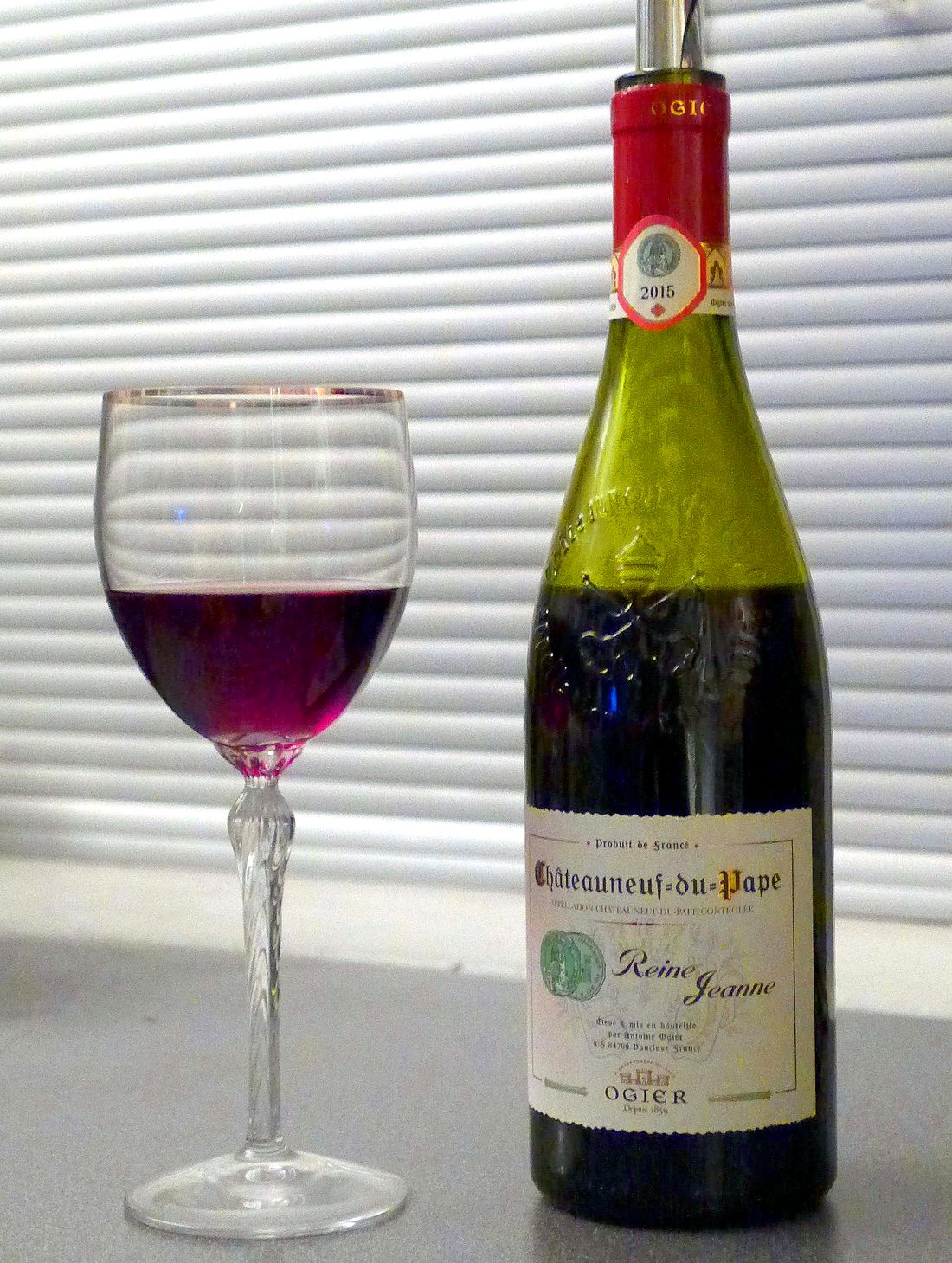 As one of our California-born, Europe-based readers pointed out in response to our last pizza post, Americans often drink soda or beer with pizza. Europeans almost always drink wine. We're happy to choose the evening wine and then decide what to eat with it. Having a 2015 Châteauneuf-du-Pape on hand suggested a bold pizza. And since fennel is one of the dominant flavors of southern Rhône valley cuisine, we naturally gravitated to roasted fennel and a limited amount of Italian sausage with fennel seeds.


The Wine: Ogier Châteauneuf-du-Pape 2015
As the photo above shows, the wine was the 2015 Antoine Ogier Cuvée Reine Jeanne, one of eight different versions of Châteauneuf-du-Pape from Ogier. It's named for Jeanne of Naples, the Countess of Provence who sold the city of Avignon to Clement VI and was subsequently cleared of any suspicion in her husband's assassination. The implication is that the wine is passionate and strong-willed.
It is all that. When first opened, the small percentage of Syrah (10 percent) dominates, producing a wild nose of saddle leather and tobacco. Once it aerates a little, the softer and fruitier quality of the Grenache (80 percent, much of it destemmed) comes forward with pronounced notes of cherry, blackcurrant, and raspberry. Pairing with the fennel of the pizza brings out the fresh notes of black pepper and eucalyptus. All in all, it's a spectacular Châteauneuf-du-Pape selling at $40-$45.
The Pizza: Roasted fennel with sausage and mozzarella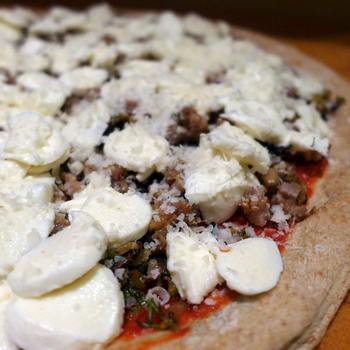 Roasting the fennel is key to bringing out the flavors. We had two small bulbs. We trimmed the stalks but reserved the fronds as a fresh herb. After peeling the bulbs, we shaved them about 1/4-inch thick using a small mandoline. We tossed the shaved fennel with a tablespoon of crushed fennel seeds, a tablespoon of olive oil, about 1 oz. of Pastis, and several firm grinds of sea salt and black pepper. We roasted the whole concoction on a baking sheet in 450°F oven for about 15 minutes, turning everything over once. Then we chopped up the feathery fronds and mixed them into the roasted fennel. By the way, above is a photo of the pizza fully assembled but uncooked. Below is a photo of how it looks when it's ready to serve.



ROASTED FENNEL & SAUSAGE PIZZA
Ingredients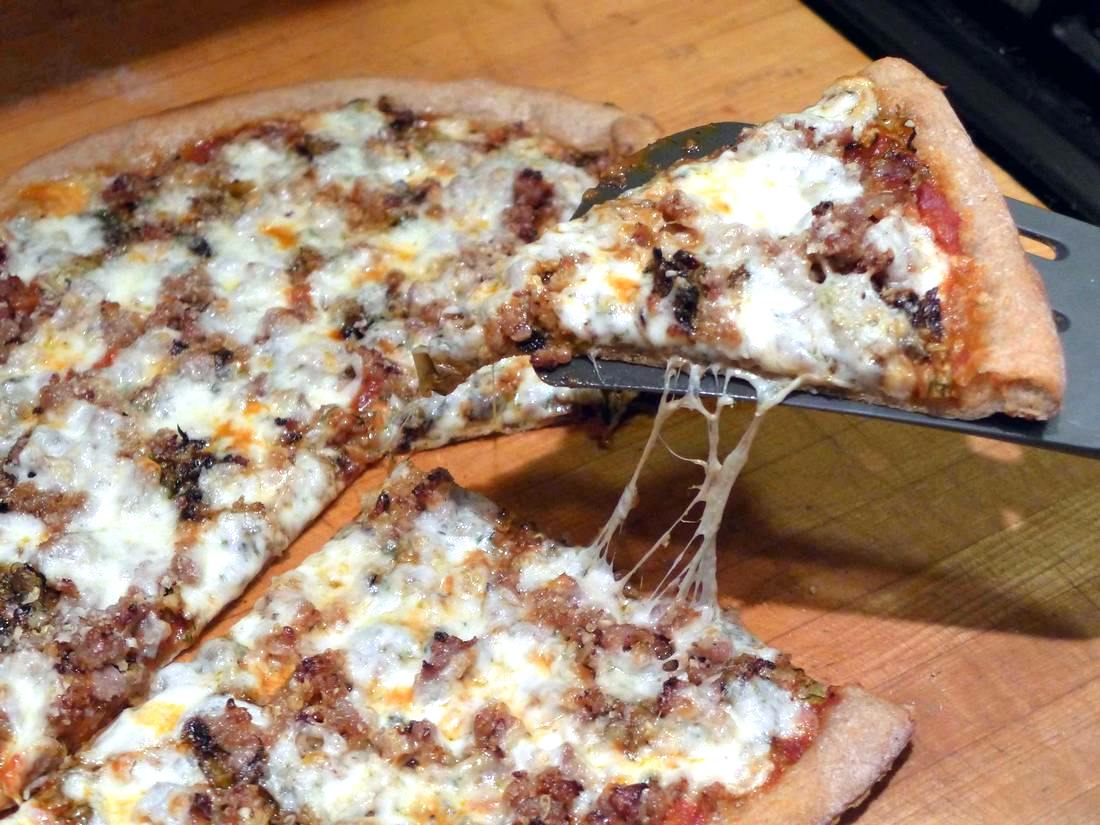 dough for 16-inch pizza (see this post for recipe)
1/3 cup tomato sauce or crushed tomatoes
2 bulbs fennel, roasted as above
6 oz. Italian sausage, removed from casings, crumbled, cooked, and drained
6 oz. fresh mozzarella, cut in very thin slices
2 Tablespoons grated Parmigiano-Reggiano
Directions

Set oven at 450°F.
Stretch out pizza dough and spread lightly with tomato sauce. Evenly distribute roasted fennel, then crumbled sausage. Distribute mozzarella slices evenly and sprinkle on grated cheese. When oven is heated, slide pizza in on top rack. Cook about 11 minutes.