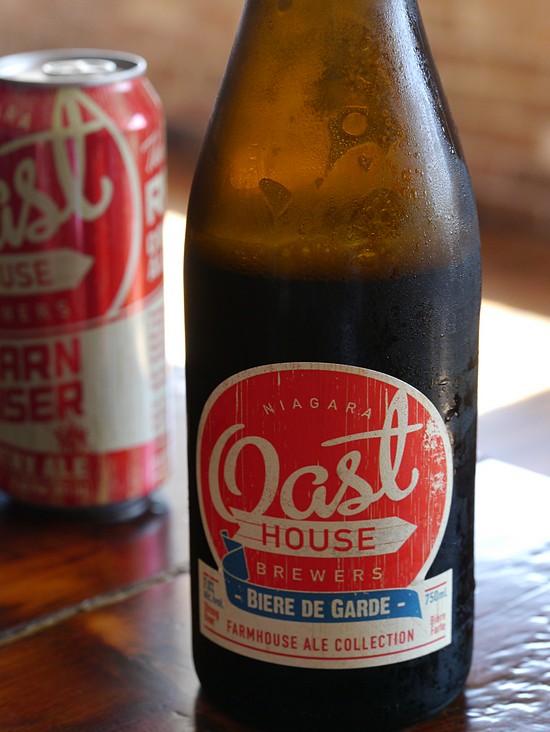 As Niagara began to emerge as a major wine district, someone on the peninsula likely did a double take. "Wait a minute," he might have said. "We're Canadians. We drink beer!" Let's face it, Labatt's and Molson are more than holding their own against Canadian Pinot Noir and Chardonnay. But craft brewing has also swept across the Niagara peninsula with salubrious results. Although we, too, were focused on Niagara's remarkable wines, we squeezed in visits to three very different and very good breweries. Here's one. Look for the other two in the next post.
Niagara Oast House Brewers
Route 55 outside Niagara-on-the-Lake cuts through some serious farm country with several vineyards and an aromatic lavender farm lining the highway. But the big red barn of Niagara Oast House Brewers (2017 Niagara Stone Rd., Niagara-on-the-Lake; 289-868-9627; oasthousebrewers.com) might be the most prominent landmark of all. The barn has been a fixture in the landscape since 1895. It's been a fruit basket factory, a fruit packing plant, a farmers' coop, and even a John Deere dealership. Since late 2012, it's been the home of Oast.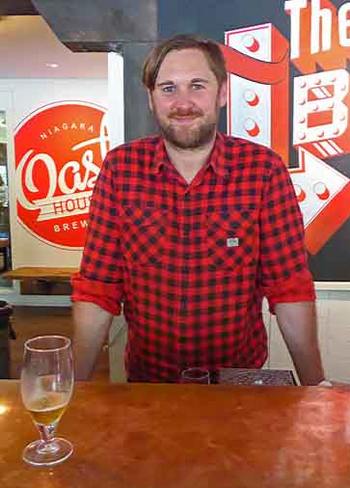 A former sommelier and winemaker, Cian MacNeill was one of the three founders. While he sees Oast as a beer-lover's extension of the Niagara gourmet experience, he is also careful to ensure that the brewery never loses its fun-loving roots. Oast launched with Barnraiser Country Ale in the American pale ale tradition. At 5% alcohol and lightly hopped, it has a sweet caramel malt flavor that drinks well through all three periods of a hockey match. It is literally the beer that built Oast, which continues to make the popular brew but focuses principally on farmhouse ales that have a Franco-Belgian pedigree.
Specialty ales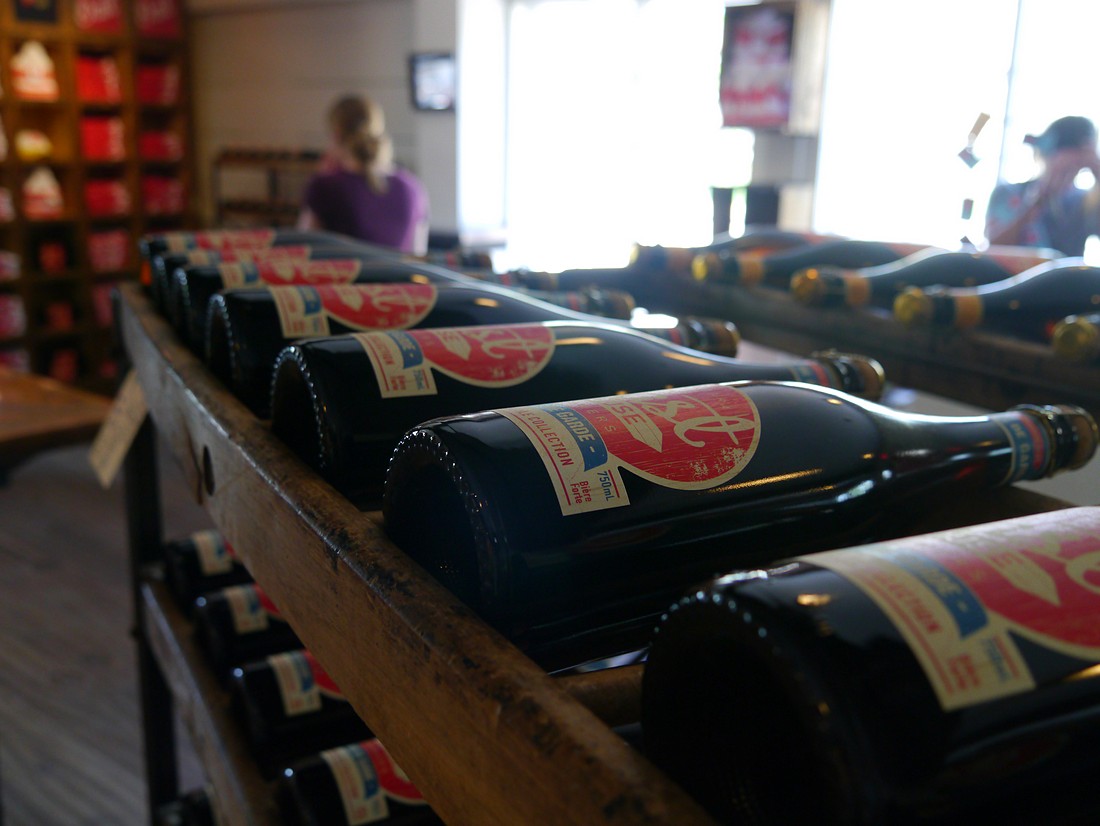 Bottled in thick 750 ml. bottles, these ales tend to be seasonal—Christmas, spring, a tart summer ale with verjus (tart juice from unripe grapes). Our favorite of the group, however, is the French style Biere de Garde. A robust and malty ale, it has overtones of cherry, burnt brown sugar, and cocoa. True to its name ("beer for keeping"), it ages nicely in the bottle, reaching its peak flavor at about two years.
In a nod to the fruit-growing tradition of Niagara, Oast also produces about a dozen beers with local fruit in its Rural Route series. They are sold in cans. Flavors range from a strawberry-rhubarb ale to a Russian imperial stout with dark plums. One of the big favorites for fall is the pumpkin and squash spiced ale. The brewery roasts its own pumpkins as well as acorn, hubbard, and butternut squash to caramelize the sugars and provide extra body and depth to the ale.
You can stop by the beer shed daily to taste and buy. Tours of the brewery are offered at 11:30 a.m. and 3:30 p.m. on weekends.