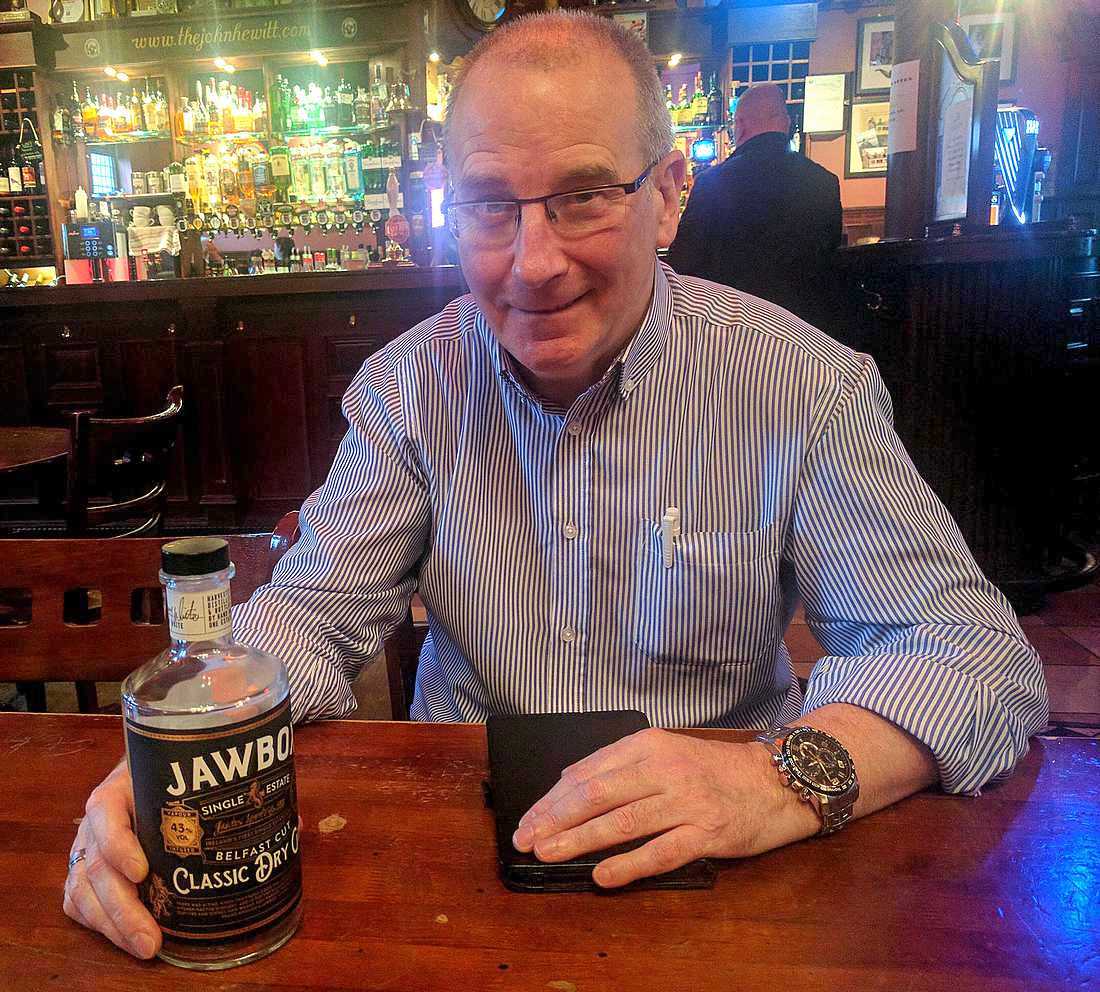 Gerry White has spent his career in the bar trade and has been manager of the John Hewitt (thejohnhewitt.com) for the last 12 years. He has pulled many a pint of Guinness and poured countless shots of Black Bush. "But the only spirit I've ever enjoyed," he says, "is gin."
He is, in fact, passionate about gin—and about his native city of Belfast. For several years he had been mulling over a project to create his own gin. He even had the taste profile he was seeking in his head. "Two and a half years ago, I told myself I'll kick myself if I didn't try," he recalls, taking a seat at our table at the John Hewitt to relate the story.
"Belfast is a big industrial city. I wanted a gin with a big blast of juniper," he says, "followed by the heat of pepper and then a clean lemon flavor." He joined forces with Echlinville Distillery (echlinville.com) in Newtownards. Launched in 2013, Echlinville was the first new licensed distillery in Northern Ireland in more than 125 years. Moreover, the founders shared White's passion for quality products that would reflect their place of origin.
Spirit, show thyself!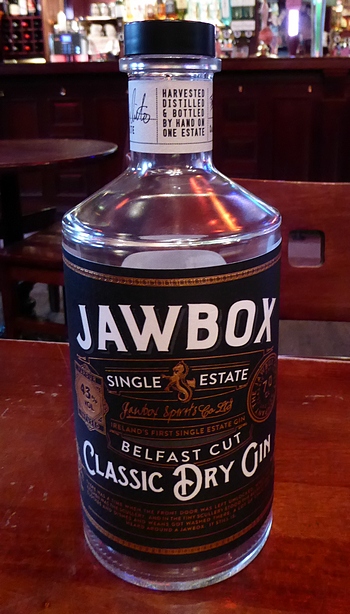 On the 15th try, the distillers finally realized the flavors White had been carrying in his head. Jawbox Gin was born. It's distilled from malted barley grown on land owned by the distillers and other family members. Among the botanicals White added was Belfast heather, which produces an earthy, herbaceous note. White chose the stubby, rounded bottle because it reminds him of Victorian medicine bottles. The label is likewise styled to emulate a heritage marque.
He had a little fun with the name. "A communal wash area with a big sink used to be called a jawbox," he explains. "People would stand around it and tell stories while they washed up. That's also what people do in pubs. They meet and tell stories."
Mixing it up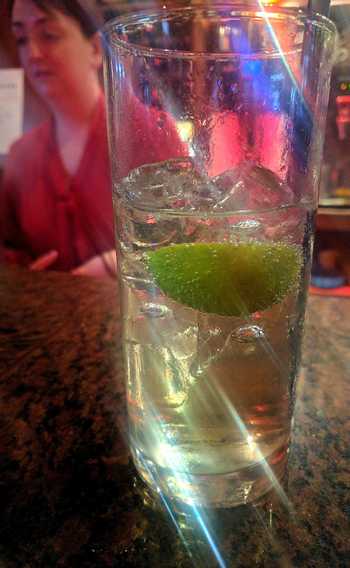 Jawbox launched in February 2016 and has been well received in a fairly crowded field. It's smooth enough to enjoy as a sipping gin. The heat and spiciness also pair well with ginger ale, a product that White says was invented in Belfast. He combines a shot of Jawbox with Fever Tree ginger ale to taste and adds a squeeze of lime. The sparks of ginger hit the palate first, followed by the complex herbal notes of the gin. The flavor finishes with a pucker of lime.
Other bartenders have been more creative. Muriel's (see previous post) adds a small piece of molasses honeycomb candy to a glass of gin and ginger ale. Hargadons (www.hargadons.com) in Sligo goes them one better by adding a small piece of natural bee's honeycomb. "It's stunning," says White.
Chefs are also putting the product to good use. Michael Deane (www.michaeldeane.co.uk) has featured citrus and gin cured trout on his various menus. Niall McKenna of James Street South (jamesstreetsouth.co.uk) has used it to cure salmon.
White hopes to find U.S. and E.U. distributors for Jawbox, but for now you will have to pick it up in Northern Ireland. It's for sale in Belfast at all three Marks & Spencer locations (marksandspencer.com) and most good liquor shops.