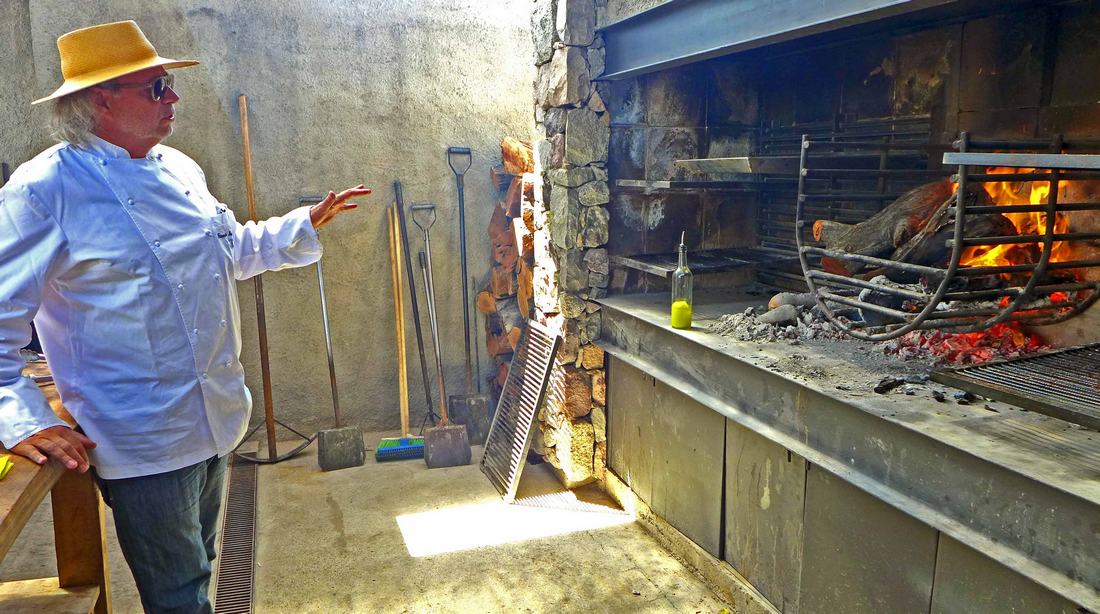 Some of the best food writing these days appears in the pages of venerable old Esquire, where the late Jim Harrison set the tone the way Hunter S. Thompson defined the ethos of Rolling Stone in its heyday. I was reminded of that when I got an email tickler in my mailbox pointing me to an overblown but heartfelt profile of one of the greatest chefs I've ever met. The online article (please go read it before it's taken down) by Jeff Gordinier is entitled "Is Francis Mallmann the Most Interesting Chef in the World?"
Well, yeah.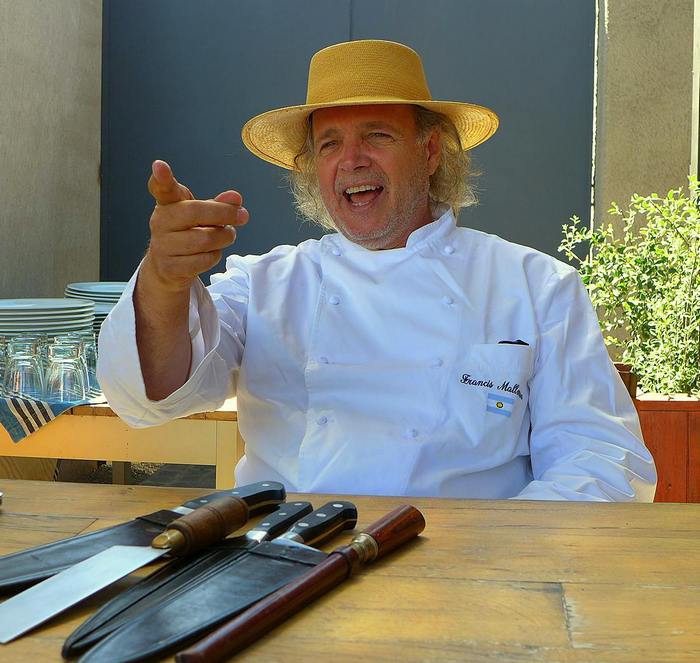 One of the most memorable evenings of my life was the pre-opening opening of Mallmann's Siete Fuegos at the Vines Resort & Spa (Tunuyan, Mendoza, Argentina, +54 261 461 3910, vinesresortandspa.com). Francis flew up from Patagonia and master winemaker Santiago Achával brought some of his private reserve bottles of Achával-Ferrar Malbec that had been been rated at 100 points by Robert Parker's Wine Advocate.
Does that sound pretentious enough? Mallmann would have one word for that: Bullshit! For a man who has lived a life full enough to fill several picaresque novels, he is surprisingly down to earth. His views on cooking are the antithesis of fussiness. He is a champion of good eating, good drinking, and reciting poetry in English and Spanish. Mostly, he believes in meat, salt, and fire.
And maybe a little chimichurri sauce on the side.
Francis Mallmann on the perfect steak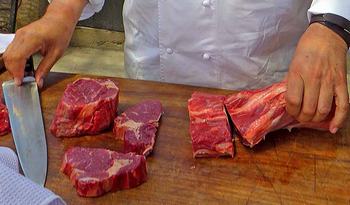 Also a believer in the transcendent quality of the best Argentine beef, Mallmann treats the meat with an almost reverential respect. He believes that a proper steak should have a nice salty crust and should be rosy pink all the way through. To achieve that, he cuts his steaks about one and one-half inches thick and cooks them slowly at a good distance from the coals. He cautions that the steaks must be at room temperature or they will cook up tough.
It's hard to replicate the amazing grill station shown at the top of this post, but Mallman advises building a bed of wood coals (yes, you can use hardwood charcoal) at least two inches deep and placing the grill three to four inches above the coals. Be patient until the coals have a nice coating of ash. If you place your hand at the level where the meat will cook, you should only be able to stand the heat for two and half seconds. Grease the grill and salt the steaks. Lay the steaks on the grill and don't move them for five minutes. Lift an edge and check for grill marks. If they look good, turn the steak 90 degrees to get a crosshatch. Cook another four minutes and flip over. Cook another seven minutes, turning 90 degrees after four minutes. Remove to a plate to let rest for three minutes while the temperature equalizes. Accompany the steaks with copious quantities of good red wine.
The steaks Mallmann cut (above) came from a whole ribeye. But the man also loves a good hamburger (below). FYI, he mixes half ground pork in with beef flank that he cuts like tartare with a big chef's knife.