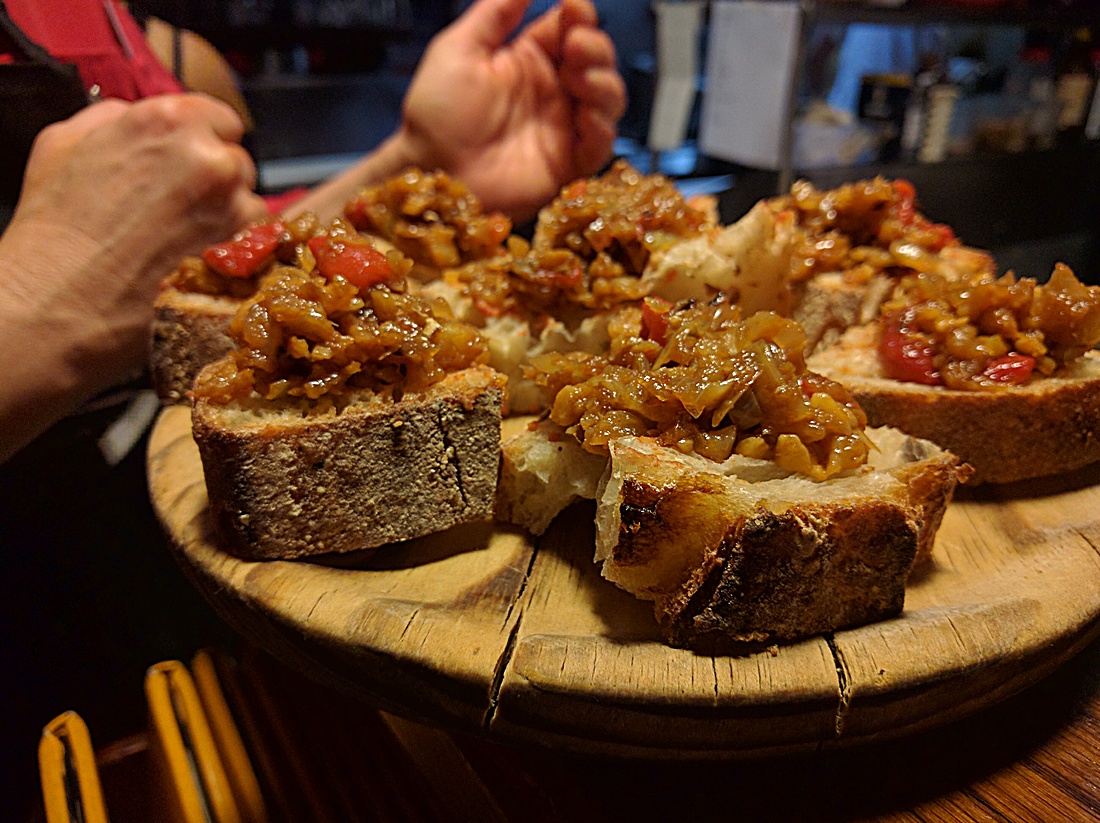 Spain's D.O. Navarra wine district nestles just east of La Rioja like two lovers spooning in bed. With much the same soils, the same Río Ebro influence, and a millennium-long winemaking tradition, Navarra has everything to make great wines. It even has some of the oldest plots of the Garnacha grape in northern Spain.
Eleven Navarra producers came through Boston last night showcasing one wine each at the terrific Spanish restaurant Taberna de Haro (999 South Beacon St., Brookline, 617-277-8272, tabernaboston.com). Chef Deborah Hansen's crew passed tapas as we tasted. Among them were the stunning deconstructed version of her salt cod saffron meatballs, albóndigas de bacalao, shown above.
We tasted blends mostly dominated by Cabernet Sauvignon or Merlot. A few were jazzed up with Syrah, a newcomer to Navarra still accounting for less than 1 percent of vineyards. Without exception they were well-made wines suitable for drinking with roast meats, dishes full of ripe peppers or mushrooms, and other powerful flavors. Most were retailing at $20-$25.
Tempranillo standout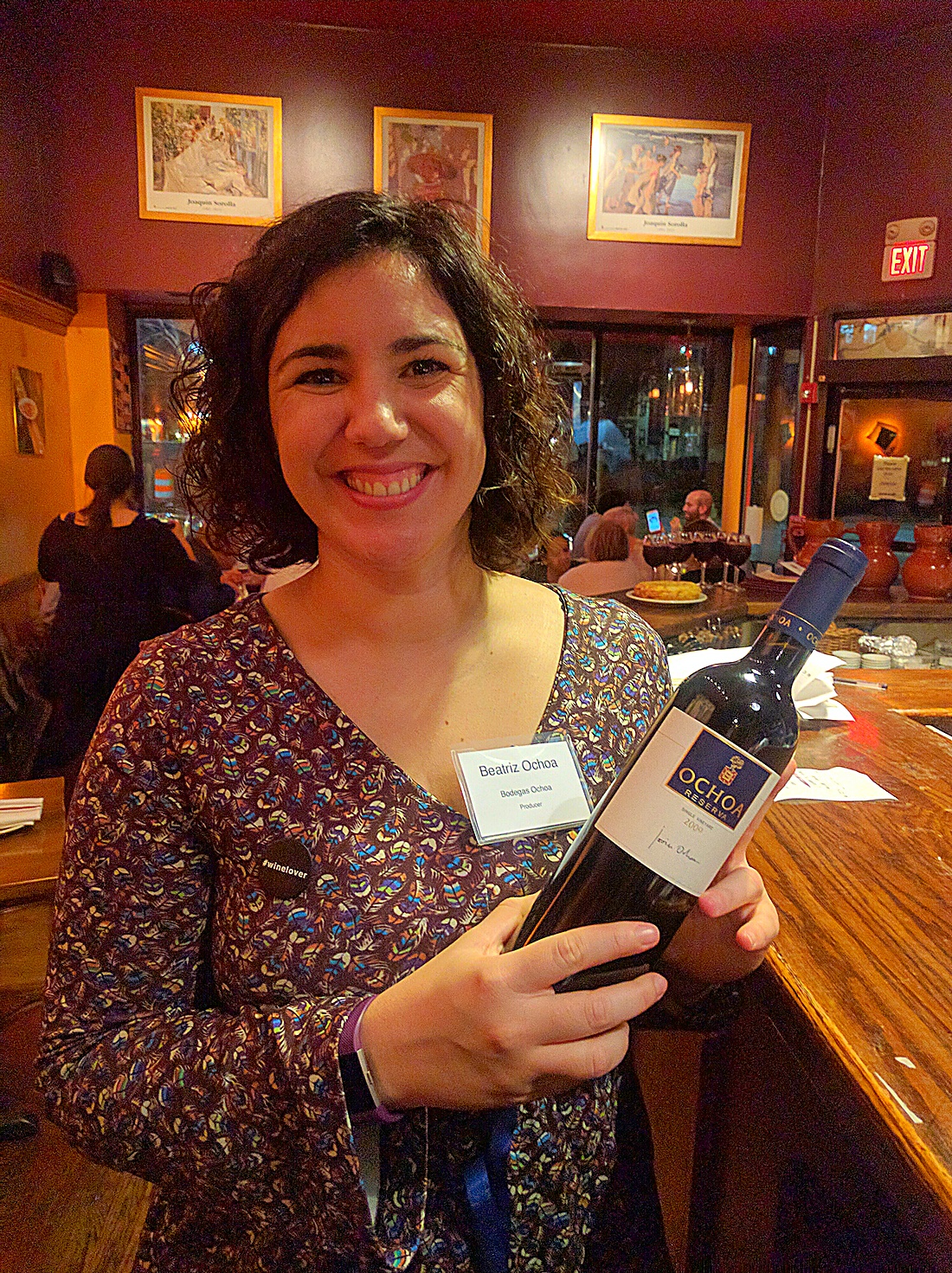 To our taste, we were most impressed by the Bodegas Ochoa Reserva 2009. It was the only blend that placed the native Tempranillo grape at center stage. It picked up some blackberry notes from 30% Cabernet Sauvignon, and a velvety smoothness aided by 15% Merlot. Of all the wines we tasted, it was the most Spanish and reflective of the terroir.
This family-owned winery, which dates from 1845, was a pioneer in switching Navarra from mass production of inexpensive wines to lower-yield, high quality wines. Javier Ochoa, who just retired with the 2016 vintage, began the switch a generation ago. One of his daughters, Adriana, is the company winemaker now. She and her sister Beatriz Ochoa, who is general manager, represent the sixth generation of the family. That's Beatriz in the photo above. See their whole line at the web site.
This particular wine spent 18 months in French and American oak and five years in bottle. It is remarkably harmonious, warm and welcoming, and ultimately powerful—a splendid example of fine winemaking where a French supporting cast lets Tempranillo star. It retails around $22.
What food would Beatriz choose if she was opening a bottle of Ochoa Reserva?
"Lamb chops," she said without hesitation. "From the grill!"