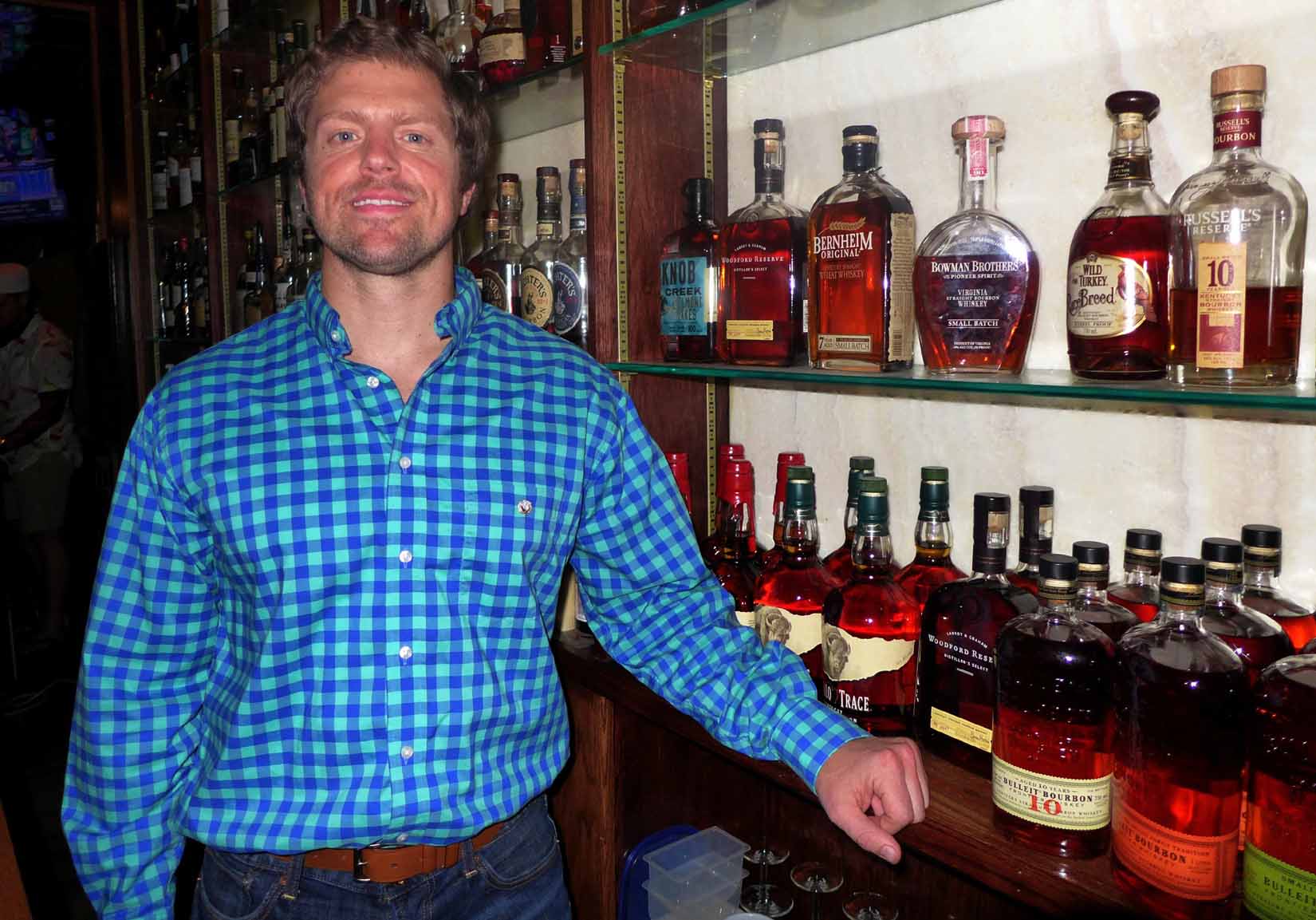 A leading contender for the title of Best Bourbon Bar in Lexington, Kentucky, has to be Belle's Cocktail House (152 Market St.), which opened in late November 2013. It is the brainchild of barman, musician, and restaurateur Larry Redmon and the young gents behind The Bourbon Review (gobourbon.com), Bob Eidson and brothers Justin and Seth Thompson (above). The magazine, by the way, calls itself "A Guide to the Bourbon lifestyle." With coverage of bourbon bars, cocktails, horse races, and all manner of civilized drinking, the magazine's idea of the bourbon lifestyle is whole lot classier than the version that gave George Jones so much to sing about.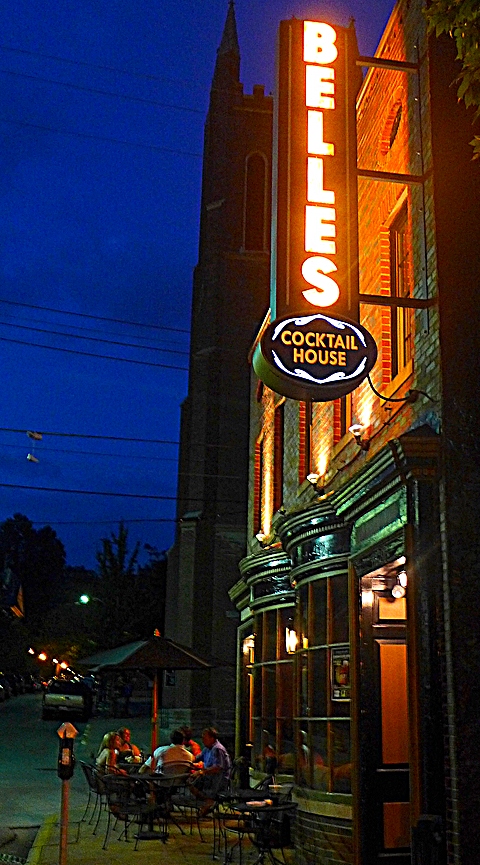 The bar is named for Belle Brezing (1860-1940), the famous madam who ran Lexington's "most orderly of disorderly houses" at the end of the 19th and beginning of the 20th centuries. Her place of business was shut down along with other brothels by the U.S. Army in 1915, but Belle's fame lived on as a Lexington folk hero. The bar, which carries more than 100 bourbons, has no games, no jukebox, and no food other than bar snacks. It is dedicated to social interaction and the art of enjoying good drink. (There are some TVs, mostly to catch the Kentucky Wildcats during basketball season.)
After trying a few rare bourbons straight up, we couldn't resist one of the bar's signature cocktails called Gatewood's Manhattan. Like all good things in Kentucky, it comes with a story. First of all, "Gatewood" refers to the late Gatewood Galbraith, a sometimes criminal lawyer and frequent political candidate for governor. He believed fervently in outlawing mountainside-removal coal mining and in legalizing marijuana. He did not win any of those elections, and strip-mining and pot busts still take place in Kentucky. Gatewood was much beloved as a colorful character.
Gatewood was also legendarily fond of bourbon, so the Manhattan is made with Buffalo Trace bourbon, some smoky Sombra Mezcal, and a dash of Liquid Smoke as a nod to Gatewood's penchant "for smoking all kinds of things," as Seth Thompson explained.
GATEWOOD'S MANHATTAN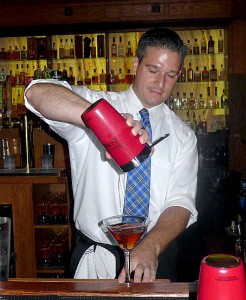 Belle's gives out the ingredients but not the recipe. Here's how we observed it being made.
2 oz. Buffalo Trace bourbon
1/2 oz. Dolin sweet vermouth
1/2 oz. Sombra mezcal
1 dash Abbot's Bitters
1 dash Liquid Smoke
Luxardo Maraschino cherry
In a shaker filled with ice, add bourbon, vermouth, and mezcal. Strain into cocktail glass and add dash of bitters and dash of Liquid smoke. Stir. Add maraschino cherry and serve.