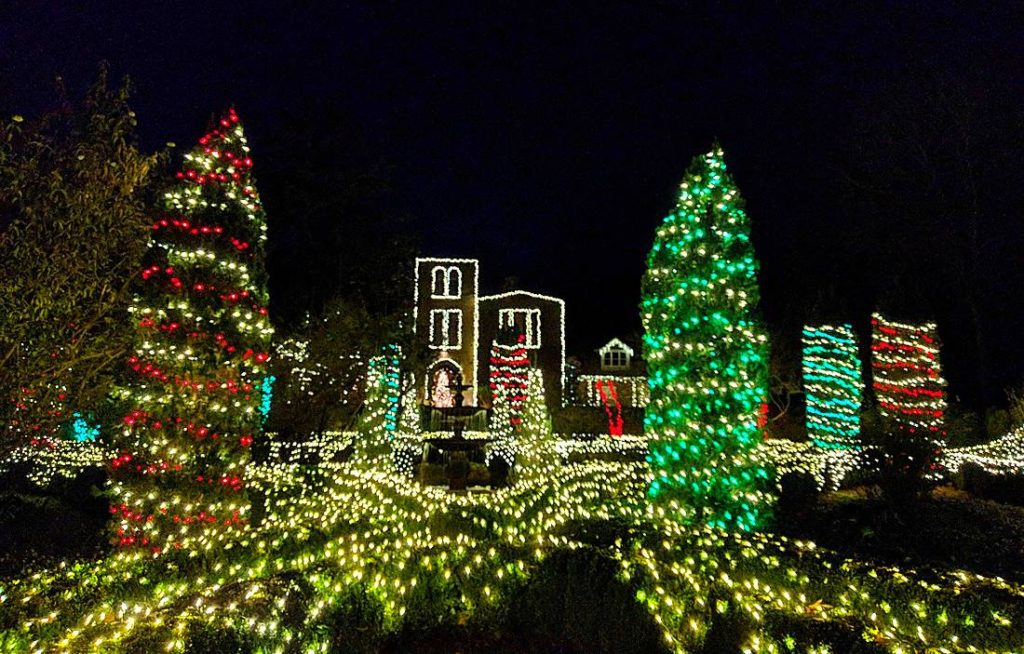 What's better than an atmospheric ruin with a romantic backstory? An atmospheric ruin with a romantic backstory festooned with holiday lights.
That's exactly what I discovered at Barnsley Resort (597 Barnsley Gardens Road, Adairsville, Georgia, 877-773-2447, barnsleyresort.com), about 60 miles northwest of Atlanta. Godfrey Barnsley was only a teenager when he left England in 1824 to seek his fortune in the American South. He settled in Savannah and established himself in shipping and the cotton trade. In 1828, he married Julia Scarborough, the daughter of a wealthy merchant and shipbuilder.
In the early 1840s, Barnsley purchased 4,000 acres of former Cherokee land in North Georgia. Because Julia suffered from a lung ailment, Godfrey wanted to build her a home in the more favorable upcountry climate. Inspired by architect and garden designer Andrew Jackson Downing, Barnsley envisioned an Italianate mansion surrounded by beautiful gardens. With bricks made on site and local timber, the mansion began to rise. But Julia died in 1845 before she could see it completed. Eventually Barnsley overcame his grief and resolved to move forward with construction. The property was completed in 1848 and remains a touchstone of Barnsley's lost love.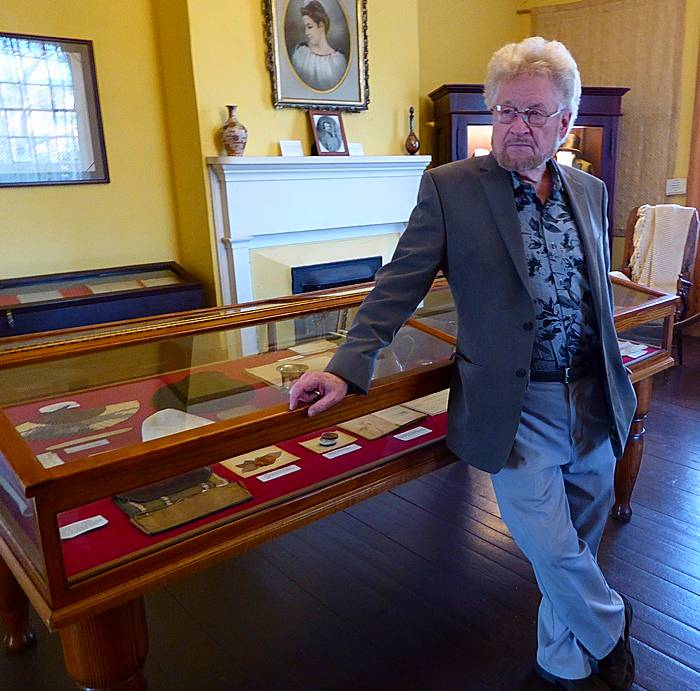 It was also a standout among stately Southern homes. "It was the first house in Georgia to have modern plumbing before the Civil War," resident historian Clent Coker told me. "In the 1800s it was also the rose showcase of the South, but wars, storms, and depressions took their toll over the years." Coker oversees a small museum on the site and can tell a thousand stories about the often colorful Barnsley family members (including a heavyweight boxer and a purported model for Scarlett O'Hara).

It's beginning to look a lot like…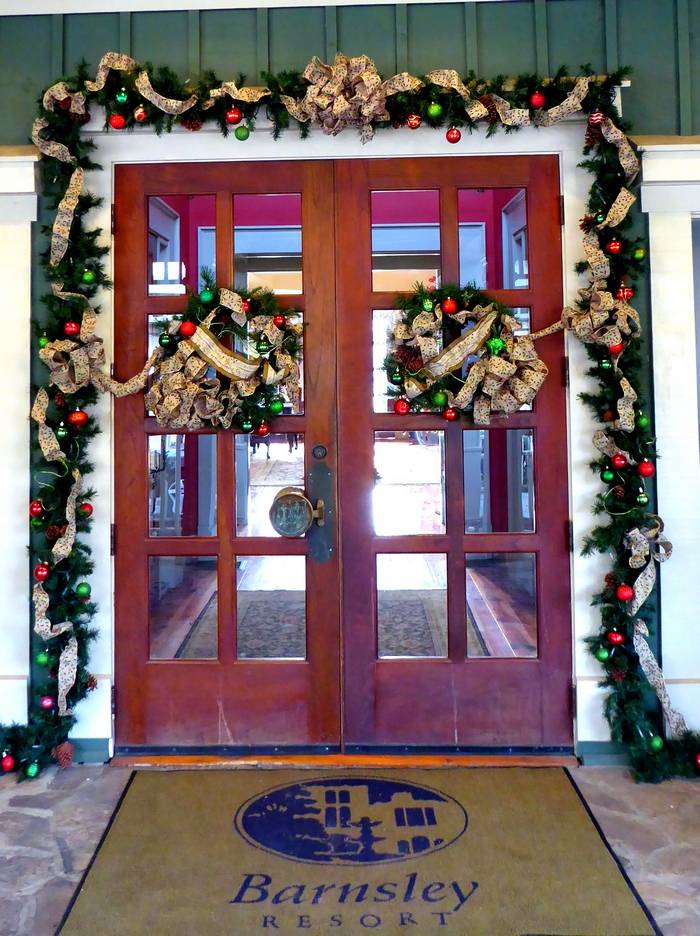 The estate remained in family hands until 1942. It wasn't until 1988 that the neglected property was literally saved by a prince. That's the year it was purchased by Prince Hubertus Fugger of Bavaria. He restored the mansion ruins and brought the gardens back to life. Barnsley opened as a full-fledged resort with Andrew Jackson Downing-inspired cottages and a host of amenities about a decade later.
The old mansion remains the heart of the property. The roof was torn off by a tornado more than a century ago, but the property still has a stately grace. Visitors approach it through a formal garden of boxwoods that have been standing since before the Civil War.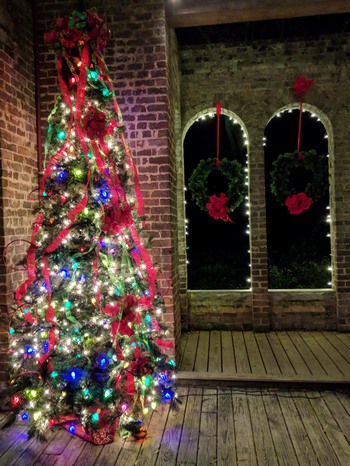 Local families and couples make pilgrimages to the property throughout the year. But it may be at its best for the holidays. The folks at Barnsley estimate that they string more than a million lights throughout the property. Many of those bulbs illuminate the garden and trace the outlines of the mansion. In total disregard of the roofless open air, Christmas trees and other decorations fill the rooms of the once beautifully furnished home as a reminder of holidays past.
Guests at Barnsley can wander at their leisure and then warm up before a roaring fire pit (below) before heading to dinner at the Woodlands Grill. There will probably still be time to sit by the fire again after dinner and roast a few marshmallows.