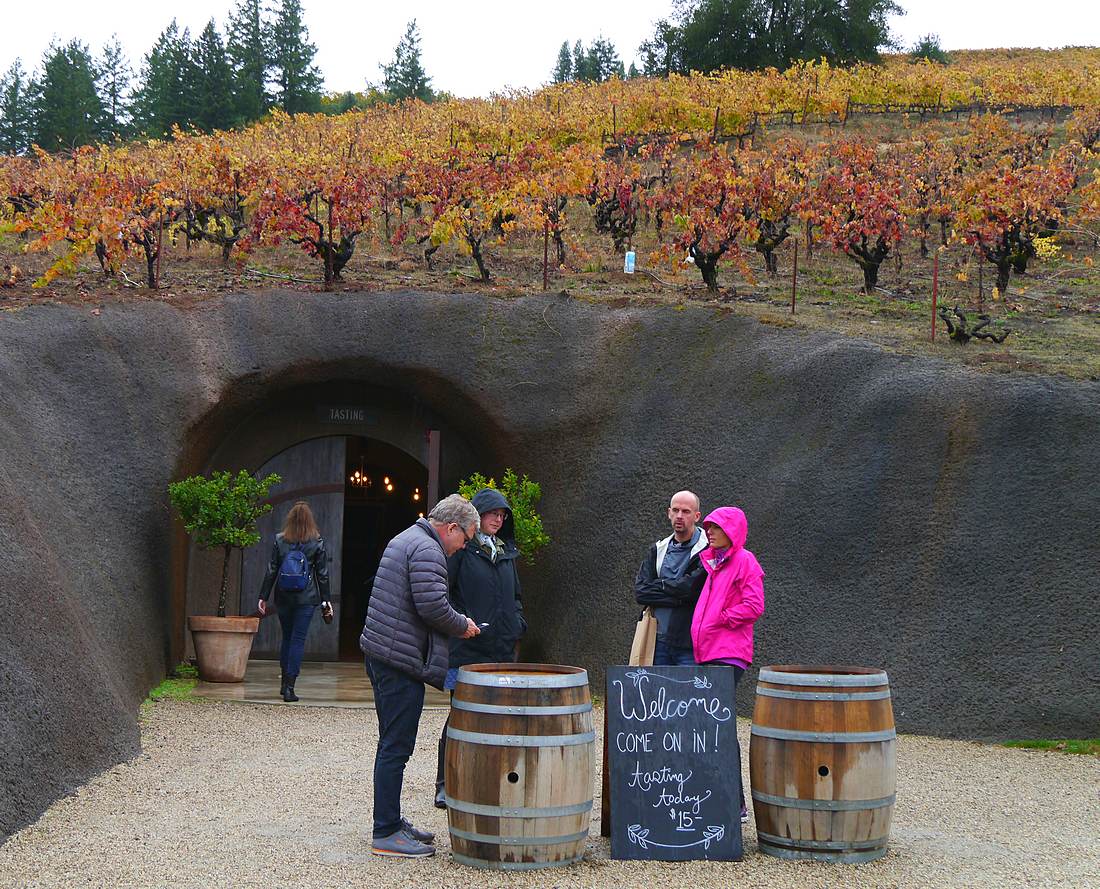 Coming up the driveway to Bella Vineyards and Wine Caves (9711 West Dry Creek Road, Healdsburg, 866-572-3552, bellawinery.com, tastings $15), two things are immediately evident. The wine caves tunnel into the side of the hill, and the vines planted above them in the Lily Hill vineyard are squat and gnarled and twisted. Like so many vineyards in Dry Creek Valley, they represent old-growth Zinfandel. In fact, much of the vineyard was first planted in 1915. Although Bella has a few plots of other grapes, mostly for blending purposes, the winery focuses on handcrafted small-batch Zinfandel. It also purchases some grapes from equally obsessive growers.
[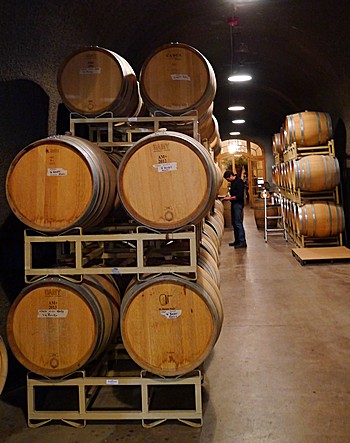 Bella's Zinfandels often earn mid-90s scores from Robert Parker, and it's easy to see why. These opulent wines are undeniably powerful but they are also exquisitely balanced and nuanced. Bella ages them in a mix of French and American oak, but the cooper's hand is light on these wines. Only about 20 percent of the barrels are new. As a result, the wood and wine marry well during bottle aging before the wines are released.
A standard tasting at Bella samples six wines for $15. We tasted two wines each from 2013 and 2014, then a 2015 and a 2016. Every one of them was excellent, but three stood out for their strong expression of their individual vineyards.
2013 Maple Annie's Zinfandel
Although 2013 was a great year for Zinfandel in the Dry Creek Valley, viticulturalists had some challenges. The end of the growing season turned very hot, and dry-farmed Zinfandel vines shut down. Bella supplemented its Zin grapes with Petite Sirah and Carignane in some of its wines that year, as both varietals develop intense ripeness in the heat. But this small bottling relied entirely on Zinfandel berries from a special block in the Tom and Tina Maple's vineyards on the Dry Creek Valley bench. The Maples hand-tended the block, removing more foliage than usual to get intense ripening before the extreme heat hit. The wine is spectacular. It bursts with a bouquet of black cherry and blueberries. It is full and juicy in the mouth. Eucalyptus and sweet red cherry linger on the palate. It sells for $48.
2014 Big River Ranch Zinfandel
The Big River Ranch vineyard is an Alexander Valley benchland property overlooking the Russian River—a warmer district than the Dry Creek Valley. The Zinfandel vines here were planted in 1906, making them some of the oldest surviving Zin vines in the Alexander Valley. (The region grows such great Cabernet Sauvignon that many growers have ripped out the old Zinfandel vines.) The concentration in 2014 was so intense that the wine is almost opaque. The spicy nose (root beer and anise!) gives way to big round fruit without tasting jammy. Tannins are soft and silky. The wine is priced at $45.
2015 Lily Hill Estate Zinfandel
The Lily Hill vineyard, much of which arches above Bella's wine caves, was first planted in 1915. Some blocks (as shown in the photo immediately above) are more recent, dating from 2001. A few of the blocks within the vineyard also have old Syrah and Petite Sirah vines. In 2015, Bella incorporated 2 percent each of these grapes with 96 percent Zinfandel in a field blend before fermentation. The resulting wine has the herbal and dark fruit nose of old-vine Zin. It comes on with a mouthful of black cherry and bramble fruit and finishes with a smoky taste of toasted coriander. At $45 it's steal for lovers of powerful, balanced Zinfandel.